The 1987 Suzuki GSX-R 1100 model had minor changes versus its predecessor the 1986 MY. Among these were a stiffer frame and larger fuel tank (+2 liters). Both changes I guess improved the bike and in particular its handling but also had two side effects:
1) the bike was heavier
2) the larger fuel tank changes the looks of the bike a bit giving it a less forward prone and aggressive look
To me the latter made the bike less attractive but aesthetics is a personal thing.
Here is what appears to be a sample in quite rare condition with just 24000km form one owner and with a very attractive price tag of around 2000 $ !!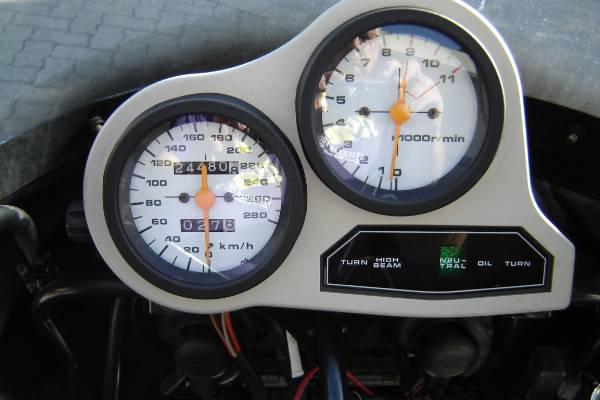 These bikes are becoming difficult to find with low mileage. Even though they proved to be very reliable, collectors always look for low mileage.
The bike is in original condition and being a Swiss model it is probably still restricted to 100HP. This can be changed nevertheless back to its astonishing for the time original factory output of 130HP.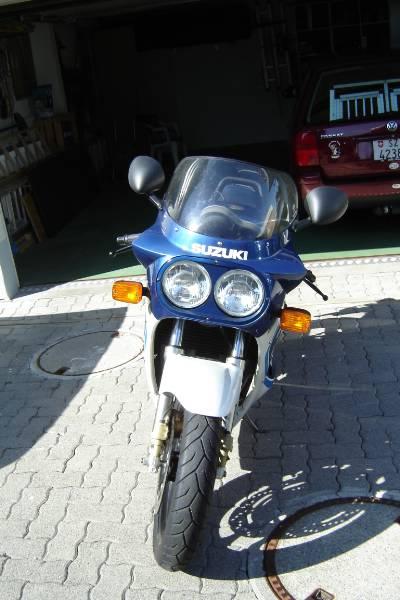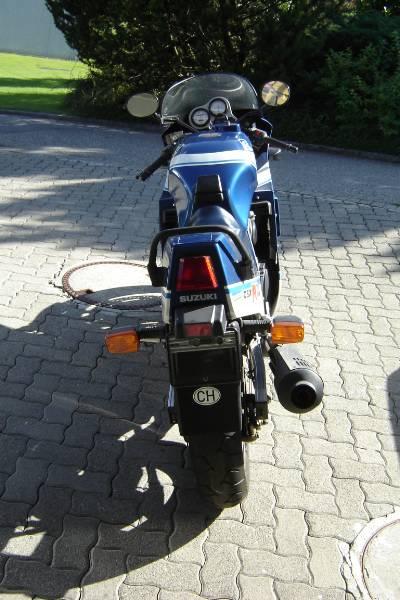 The seller advises that the bike runs smoothly, the engine is dry (no oil leaks) and the only modification is the braided metal brake fluid lines. It is available on the Swiss auction site RICARDO.CH at the link below. The starting price is currently 1850 $ and there is a "buy it now" at 2250$.
Happy bidding.
Claudio