In the last couple of years we came across a few first and second generation Fireblades. The prices of these bikes has reached the very bottom. Now, is the time to buy one…provided you can find a good unmolested sample. This 1995 black model (first registered in 1996), could be the for you. It has just 31.000 km, which for a CBR, it's like nothing. It has a new battery and recently synchronized carbs. Apart from the turn indicators, everything is stock. And now, the best thing about this bike: the  fixed price, is of just 2500 CHF !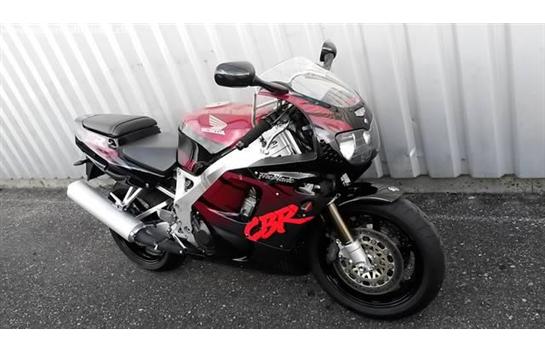 This is a steal. I rode my 1993 RR today, and once again, what this bike does to me every time I ride it, it puts a huge smile on my face. It always starts without problems and unless really cold you don't even need to pull the conveniently placed choke on the fork tripe clamp. The engine is ultra smooth and so torquey for a 4 cylinder inline.The first Fireblades are also lighter than many modern sport bikes, and with a 16 inch at the front, they are ultra quick steering.
What about the looks ? Well, 20 years after Baba's fantastic creation, these 900cc are still among the most aggressive and better styled Hondas ever produced. If you have owned one, you know what I am talking about, and if you never had one, it's time to pick up one while you can !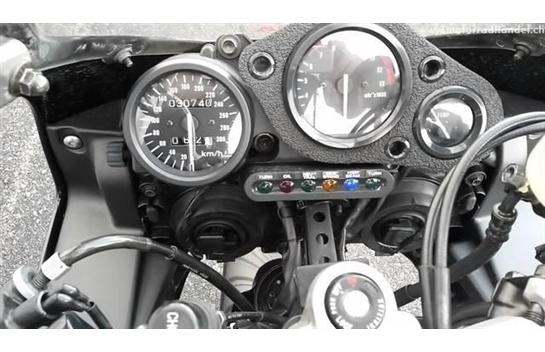 I acquired mine just two years ago. I have bought and sold probably in excess of 30 motorbikes through my 20 years of motor biking. In terms of value for money and satisfaction I get from owning a sport bike, the first generation CBR900RR comes absolutely on top. If interested, please find the link to this Honda in Switzerland here below:
Claudio