Ok, I'm getting into some sort of Bimota fetish…I think it might have to do with today's manufacturers lacking the ability or will, to create some bike exotica. I mean, look at Honda, they are developing only cross overs between motorbikes and scooters. The marketing people might say this is the future but I say, yes this will be the future if the kids growing up now dream of a two wheeled quiet-engined-plastic-filled-sort-of-space-ship with no gears…AKA a "scooter"…indeed very popular this side of the Ocean. Well, let's get back to the old days and let's do that with the small production hot Italian brand of Bimota, and in particular with this YB-10 model (yes sir, a monoposto in this case):
Produced between 1991 and 1994 in 224 examples (to my records) this was the evolution of the YB8. Powered by Yamaha's 1000cc engine and delivering close to 150HP this model obtained a new faring (check out the very original single seater there) and revised geometry for added comfort….(mmmhhh should a Bimota be comfortable at all…is this the first sine toward what modern bikes are becoming ?)…
The bike is on sale from a private owner who add in the package a second set of complete wheels, a carbon front mudguard as fitted currently on the bike and an extra carbon silencer.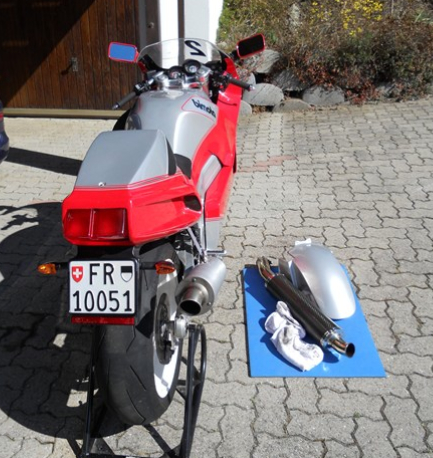 The bike has less than 14000km. It was registered in 1998 and has had a conformity certification in April 2012 (here in Switzerland this regular check is called MFK and it is obligatory every 2 years for bikes of this age).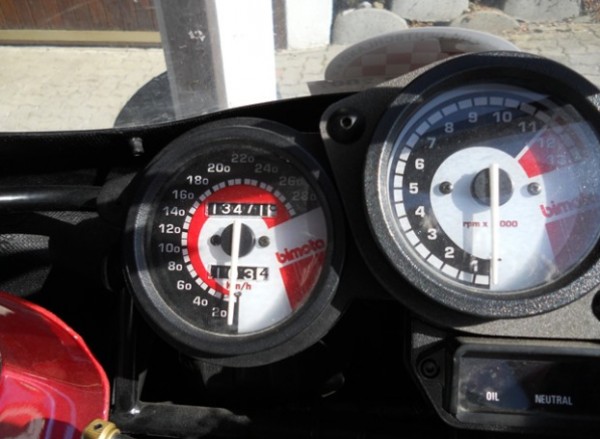 The bike was among the ones designed under the technical leadership of Pierluigi Marconi who happened to be also the creator of the famous Tesi 1D: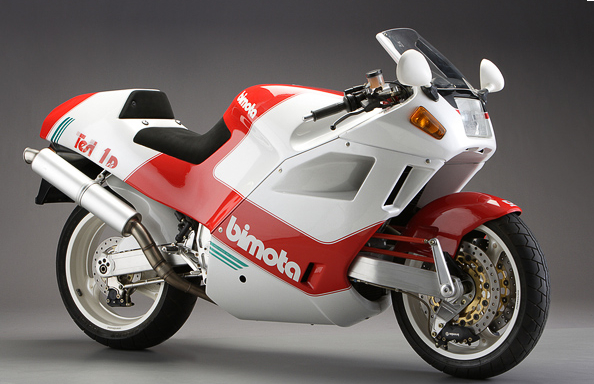 You might notice how the theme of monocoque rear seat module with a thin suede replacing an otherwise common foamy seat was taken over to the center hub steering model too. The YB10 used carburetors and improved fueling in comparison to the YB8 with the aim to improve a slight torque dip around 6000rpm. Here's how it sounds like:
The model below is on sale for 11500 CHF ($12230 USD) which is probably the other reason why I am developing this Bimota kick, I mean this money is no present but what's out there that is as unique, exciting and prestigious for this cash ??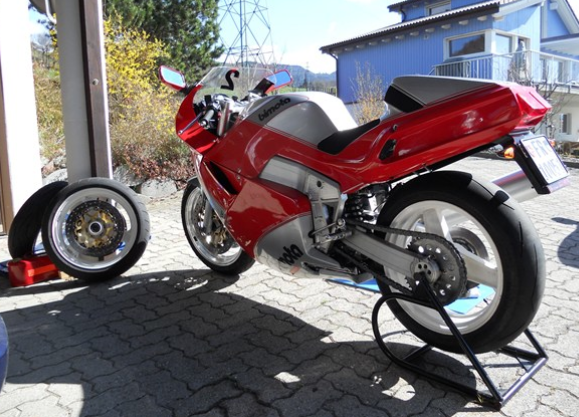 Claudio