After Kenny Robert's 1978-80 MotoGP crowns, Yamaha worked for a few years to bring a two-stroke 500cc V-4 to the showroom.  Here's a Colorado example with touring bike miles but a recent engine rebuild and excellent cosmetics.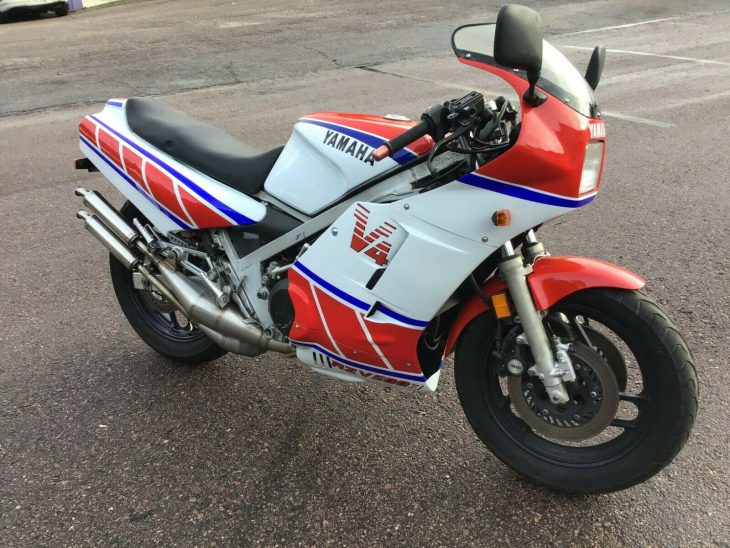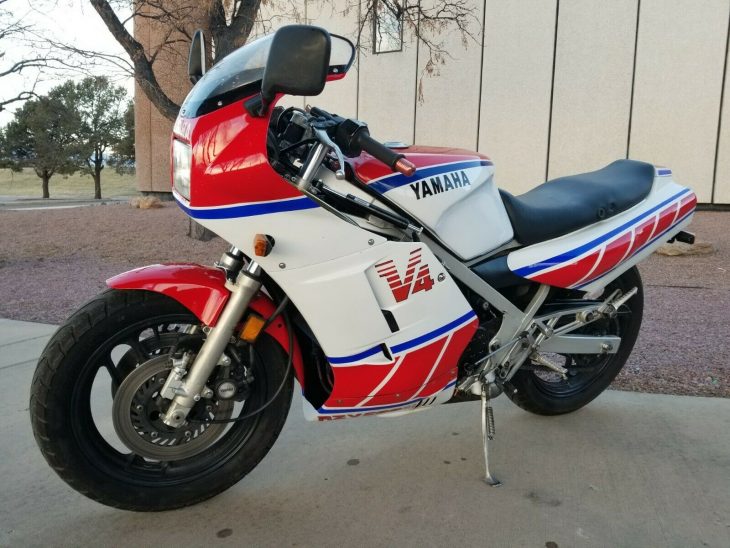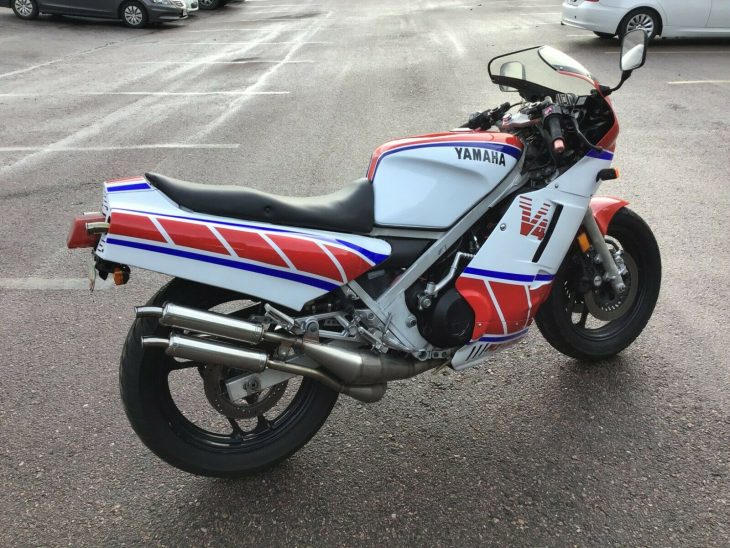 Yamaha couldn't exactly present their dealers with a $1,000-per-pound MotoGP bike, and had to incorporate production two-stroke cylinder tech, much of which came from the off-road side of the house.  Still the RZ's V-4 ( or more exactly, pair of parallel twins turning the clutch input ) was a marvel, with 88 hp at 9,500 rpm.  Carburetors fed in from the side after foam filters gave the air a lick and a promise.  The powertrain architecture stipulated a cassette gearbox, which was filled with a robust set of close ratios.   The small tube chassis was executed in steel, with 267mm brakes and staggered 16-inch front/18-inch rear tire sizes in style for the 1980's.  Air-adjustable forks and monoshock had multiple adjustments.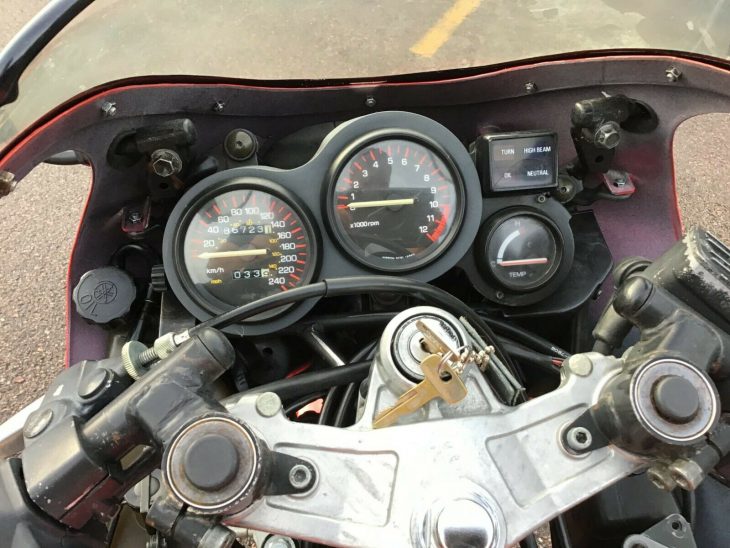 The surprising number of miles on this RZ differ with its spotless presentation and fresh-looking paint.  The  re-built engine at least partially offsets the high mileage, and the expansion chambers' music will compete with any band.  Comments from the eBay auction:
These were never inported to the USA  by Yamaha  due to the EPA –

this bike was brought in from Canada  about 17 years ago. 

 

Blue printed motor by Wilson performance  a few years ago (world renowned RZ 500 performance).

 

GP stainless expansion chambers  and aftermarket bodywork last year!

 

This bike has 87,000 KM on it (Canada) which is roughly 54k miles.

 

The complete engine rebuild was done at 83,000 kilometers.

 

The bike runs flawlessly, we just put in a new battery.  Brakes work well , tires are fairly fresh with low miles.

 

Very rare Bike , imported properly to the USA one owner since its arrival.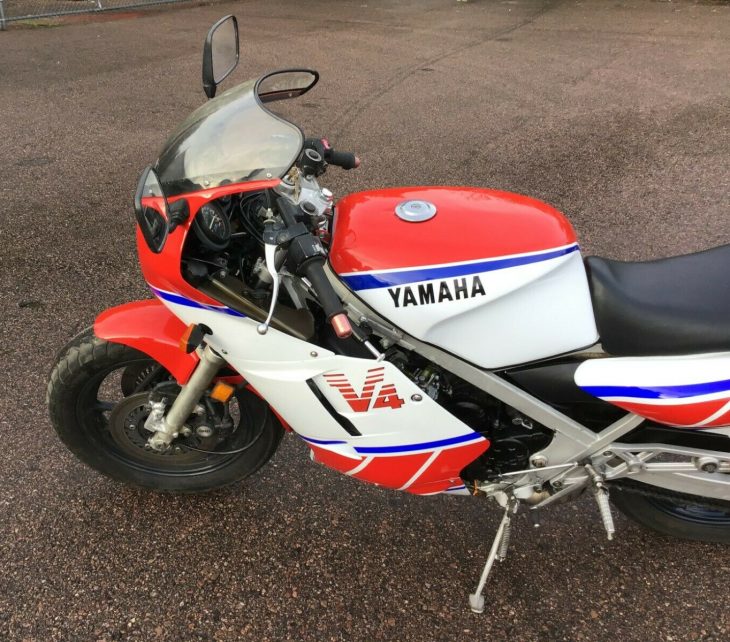 Yamaha was never going to get their development costs back from the premium RZ, and retired the road machine after 1986.  The RZ continued to do well on the racetrack, but competition in the showroom was brutal.  Congratulations to the soon-to-be-previous owner for what seems to be an incident-free mileage record.
-donn