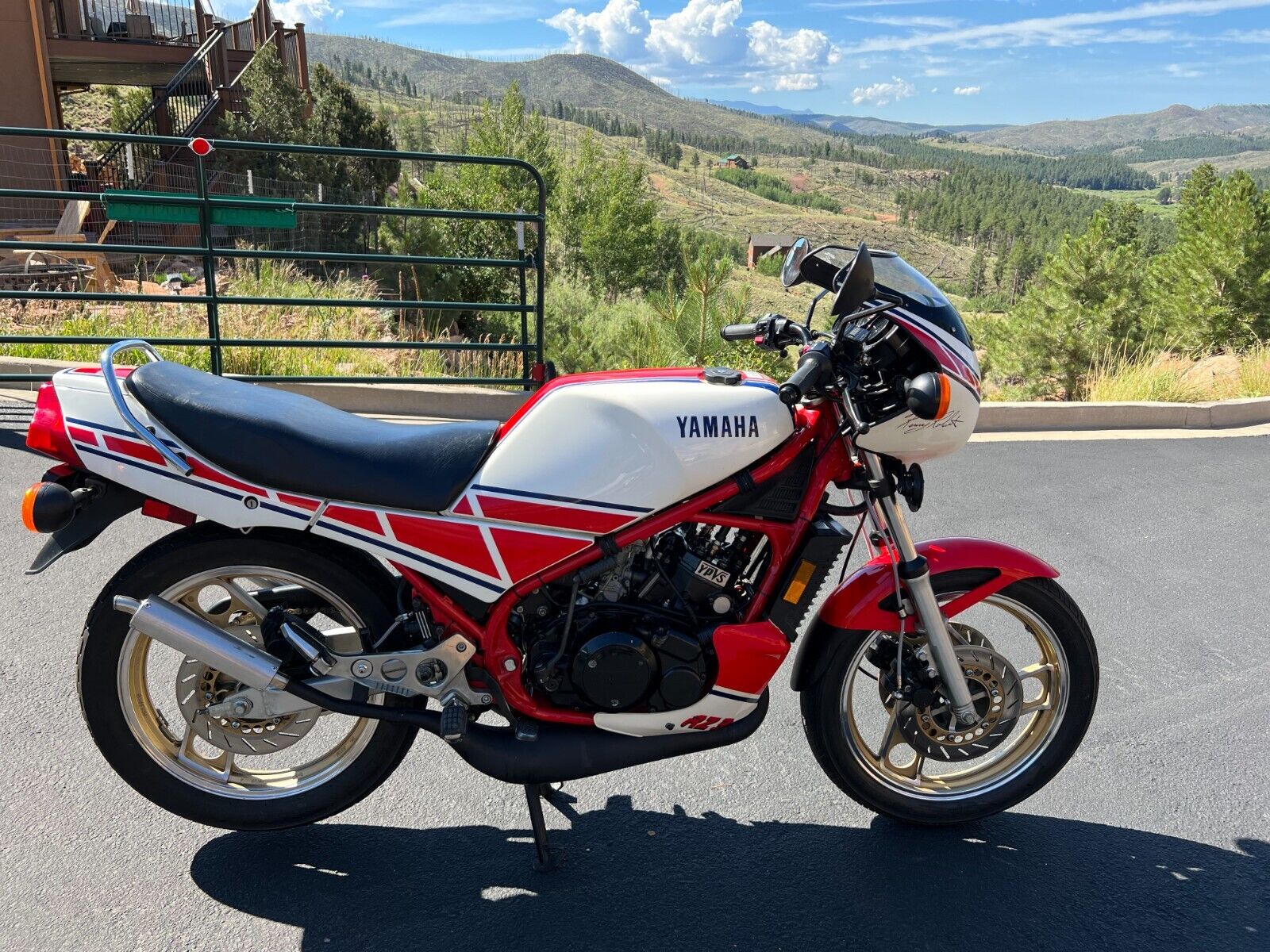 Another beautiful summer's day, another beautiful Yamaha RZ350. Every year – like clockwork – when spring has sprung the RZs pop up out of hiding like dandelions. Few bikes are as coveted as the last of the factory, street going two-strokes, and pushing nearly 40 years on in the US these are getting harder to find in good, presentable condition. Sure, they exist – but patience is a key implement in the collector's toolkit. The find we offer up today is clean and complete, with light modifications compared to some. If you are in the market for a rider, this is definitely something to check out.
RSBFS has probably written a million words about the RZ350 over our tenure, and within the ultra-plush offices of the RSBFS building (once again open after the pandemic forced us all into remote work situations) discussions rage over oil ratios; debates over castor vs synthetics are common. Sufficed to say, the RZ350 – known as the RD350LC in other regions – was (for the US) a welcome return and a last gasp of the legendary RD lineup. Offering modern technology such as oil injection, Yamaha Power Valve System (YPVS) moveable exhaust port, evaporative canisters and catalytic converters in the exhaust system, the parallel twin RZ350 was very briefly a street legal motorcycle in all 50 states of the union. Couple that with the star power of Kenny Roberts (initially only the yellow/black bikes bore his sig, but the 2nd year offered them on the red/white as well), and the RZ brought dreams of GP riding to the masses.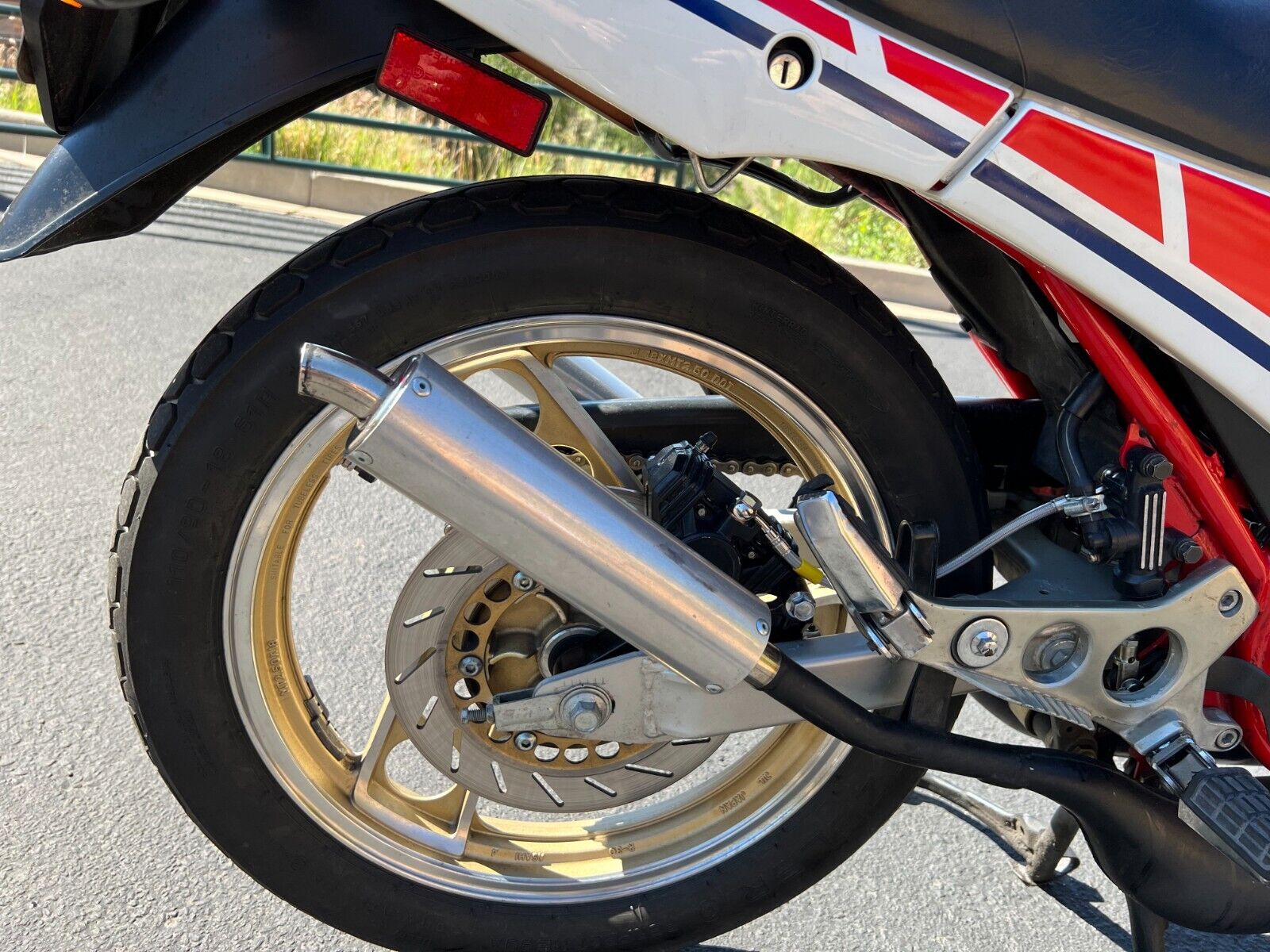 From the seller:
1985 Yamaha RZ350 KennyRobert. Top end job on it. Wiseco 2.5 MM over pistons, new rings, wrist pins,wrist pin bearings, circlips and gaskets. Power valves cleaned and new seals,Oil Pump Rebuild w/ new seals and gaskets, Performance exhaust, Fuel Petcock Valve Switch Assemblycleaned and new rebuilt. Bike is jetted highaltitude (also have standard jets) and runs great, starts easy and nooverheating problems.

Brakes completelyrebuilt front and rear, rebuilt Master cylinders, calipers, and new stainlesssteel brake lines. The oil injection pump cleaned and rebuilt, is hooked up andfunctions. Fuel petcock rebuilt with new diaphragm and seals. There is a singleK&N air filter with the two into one intake, there is a tool kit that isnot stock, just something I put together for the bike.

If you like the sound ofa two stroke on the pipe, you will love this bike, there's nothing like it. Ifyou have any questions or would like more pics, let me know.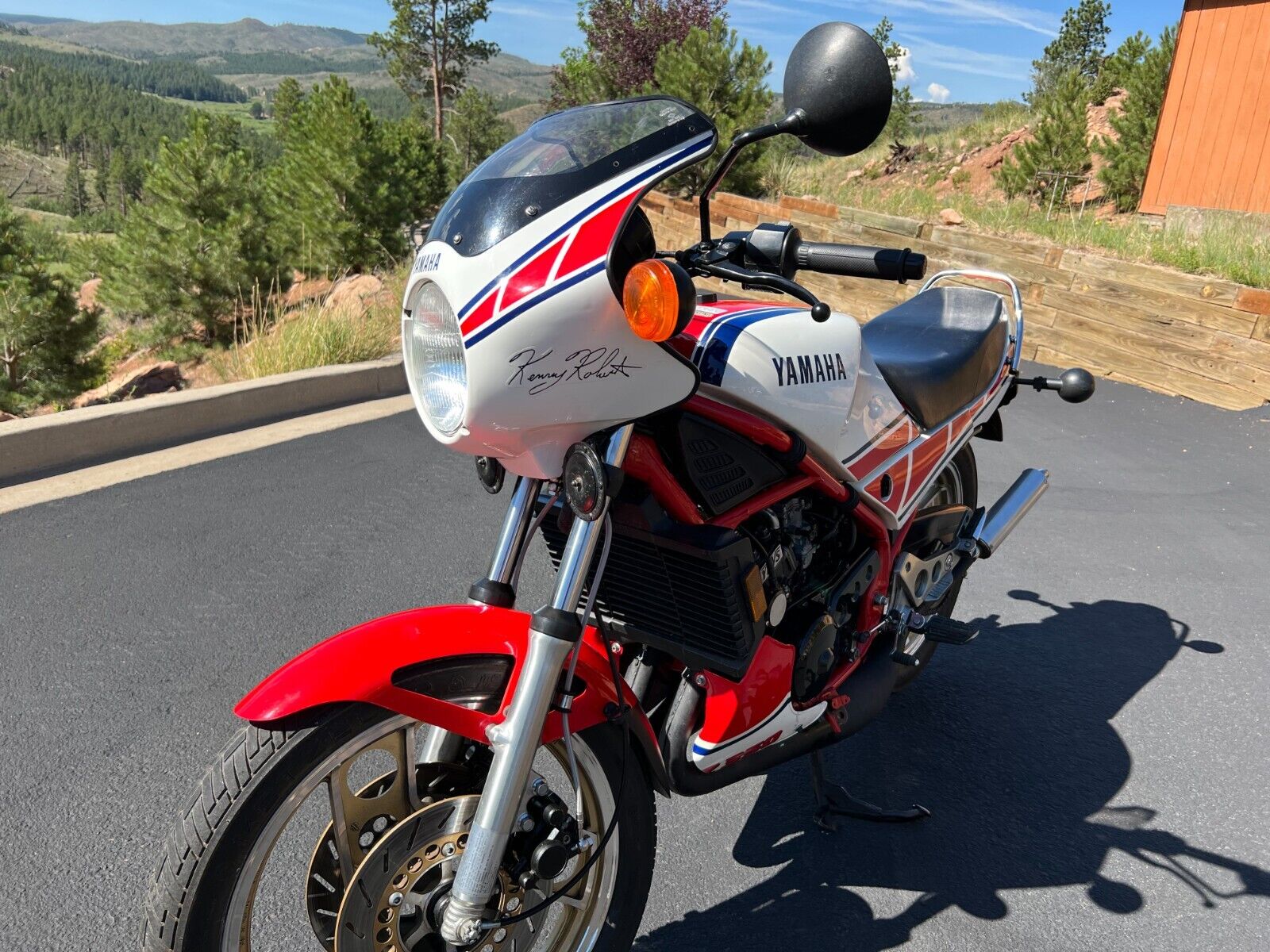 Fast forward to today, and many of the mass produced RZ350s have been trashed, hooned, raced, modded, and destroyed. As values on the bikes fell, they became disposable transportation for squids everywhere. Today these are legit rare motorcycles when found in decent condition. Common mods include all the usual two-stroke tricks: replacing the cat-equipped exhaust with proper expansion chambers, re-jetting and opening up the breathing, porting, milling the head for increased compression, etc. This bike has some mods which would preclude "all original" museum style seekers, but looks to be complete and a fun rider. It certainly looks to be in great condition from the pictures. Here is a video from the seller – we apologize but RSBFS can do nothing about the supplied video orientation.
This auction runs through the end of the weekend, has a nominal number of bids, and at time of writing is still well below the $10k mark. That is very much "in the ballpark" money currently, and it remains to be seen if this will turn into a bidding frenzy before it is all over. Check out all of the details here, and Good Luck!!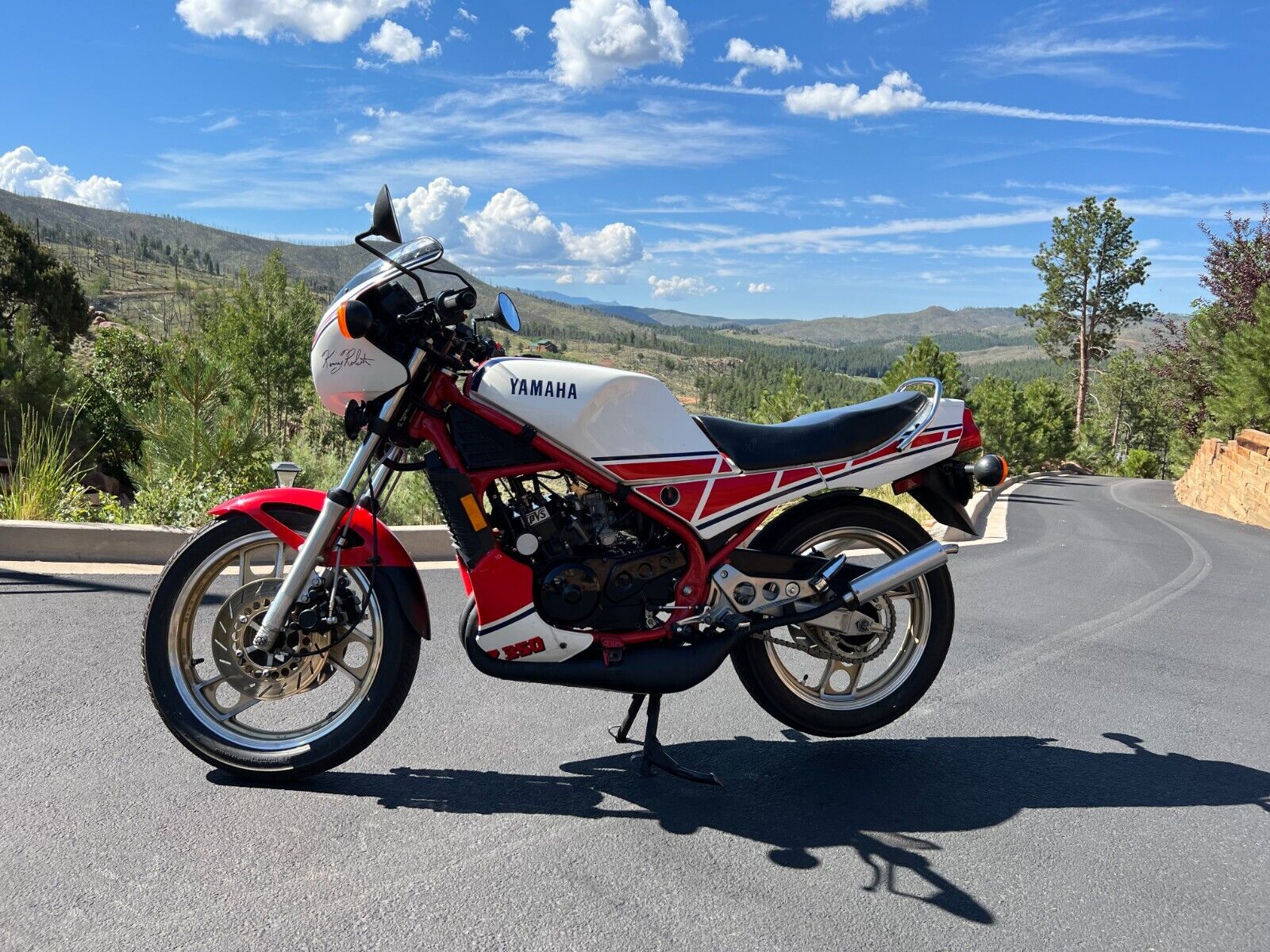 MI