Located in Fort Pierce, Florida is a titled 1996 Honda NSR250 MC28 with only 1,099mi, but is in need of some attention. The sellers description reads:
Up for bid is a 1996 REPSOL NSR 250, Never sold in the US. This is a factory reproduction of the REPSOL GP race bike. Built in very low numbers. This bike has a clear Florida title.But i would check your own state laws as in registering it before you bid. This has the one sided swing-arm and the Credit card ignition key that whould make it a great collectible. aftermarket plastic. This bike cranks rite up and runs but has issues with the PGM that controls the power-valves and WILL need to repaired before it will Run as it Properly.
The last sentence of that quote is the most important. The seller doesn't delve too much into what the issue is, only saying that a race mechanic told him the PGM-IV card was bad. There have been sellers in the past that have advertised the cards for sale but most have been the original, restricted, cards. Also mentioned is that the bike has aftermarket plastics (eBay plastics?), so it could be a SP or a retrofitted R/SE. The running issue could be an easy fix or become very expensive because of the PGM-IV card. With that in mind, the bike is currently at $3,200 with just over 4.5 days left and the reserve not met–definitely a bike for someone with some resources. See the eBay ad here.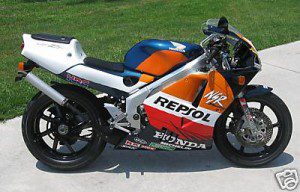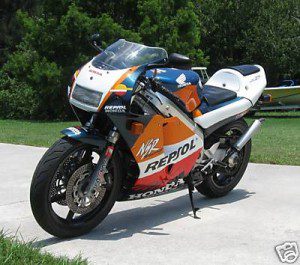 AG