Bimotas are not exactly known for their scary antics and cartoonish horsepower. They are instead renowned for being rolling exhibitions in balance, handling and craft mastery. The brand has had it share of screamers — the 1100cc SB6R and the Suzuki TL-1000R-powered SB8 come to mind — but it isn't their stock and trade.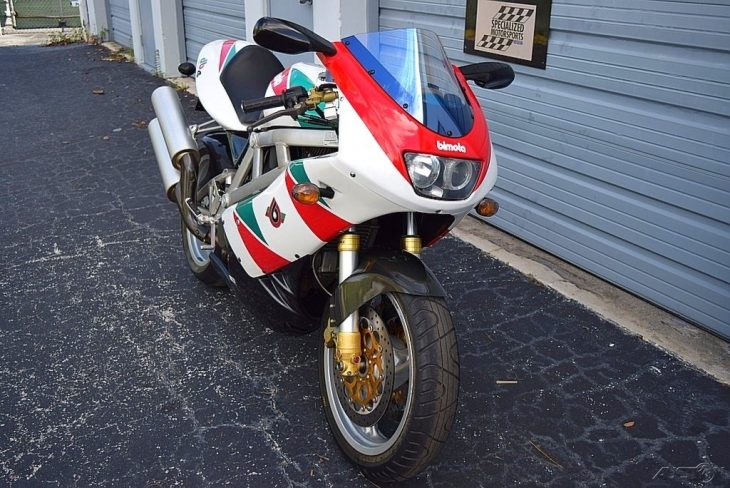 This 1999 Bimota DB4 is right in the brand's wheelhouse: a pretty, handmade frame, boutique suspension pieces and hand-laid bodywork wrapping a character-rich and adequately powerful engine.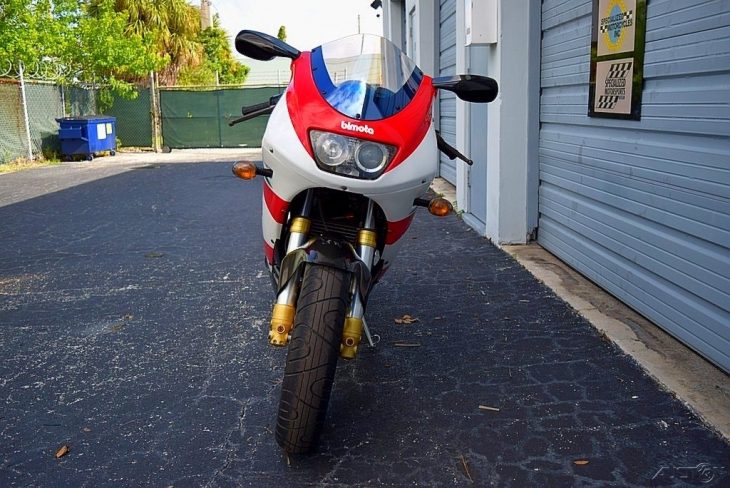 Sporting the mill from a 1990s Ducati 900SS, which had its fuel injection jettisoned for a set of carbs, the DB4 claimed a modest 80-odd horses when new. Even with the torque available from the big twin, this thing won't make you a light-to-light hero.
Those ponies, though, must only haul around about 365 pounds, and a fully-adjustable Paioli fork works in concert with an Ohlins shock to allow the bike to carry what speed it can muster with little drama and maximum efficiency.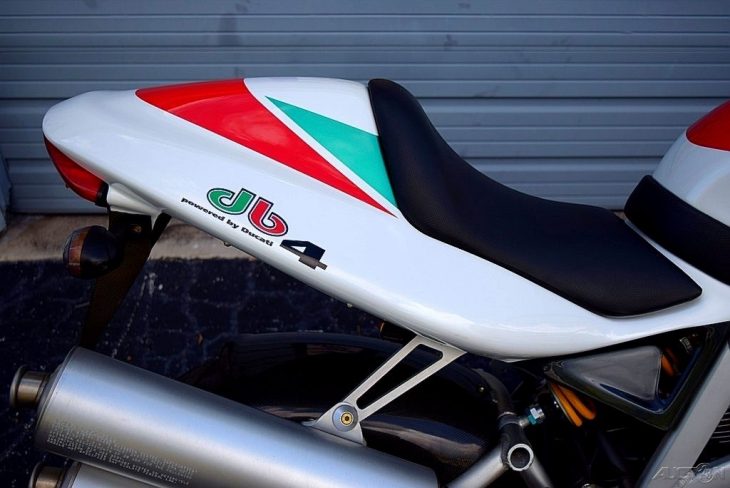 The low-mileage example here looks to be in excellent condition, albeit with signs of use and a few marks that show its age. The seller notes some changes from stock, but provides little detail.
From the eBay listing:
SPECIALIZED MOTORS and SPECIALIZED MOTORCYCLES
Specialized is offering another limited collectible Motorcycle out of our Museum. This Bimota DB4 is a ART as well as PERFORMANCE . Please feel free to call with any questions thanks specializedmotors.com anthony -954-540-8495 cell

900cc V Twin
Very Limited Production Motorcycle
Ducati Powered
Keihin Carb Conversion
Billet Adapters To Raise Handlebars
Brembo Brakes Front And Rear
Buy-It-Now is set at $10,500, which is right in line for these bikes. It's a stack to pay for a nearly 20-year-old bike, but the rarity and artistry are second-to-none, and certainly could not be replicated for that money. The sale concludes in 18 days, giving you plenty of time to arrange the funds and shipping.