Bimota's formula for success involved plentiful, reliable engines supplied by outside manufacturers, top-shelf braking and suspension components, frames designed with pure performance in mind, all wrapped in sleek, often wildly-styled bodywork. The use of well-developed and widely available engines meant they managed to survive much longer than most other boutique motorcycle manufacturers and their style and performance mean they're pretty striking motorcycles in the flesh, and I'm sure you'd get tons of questions about a Bimota YB11 like this one anywhere you parked it.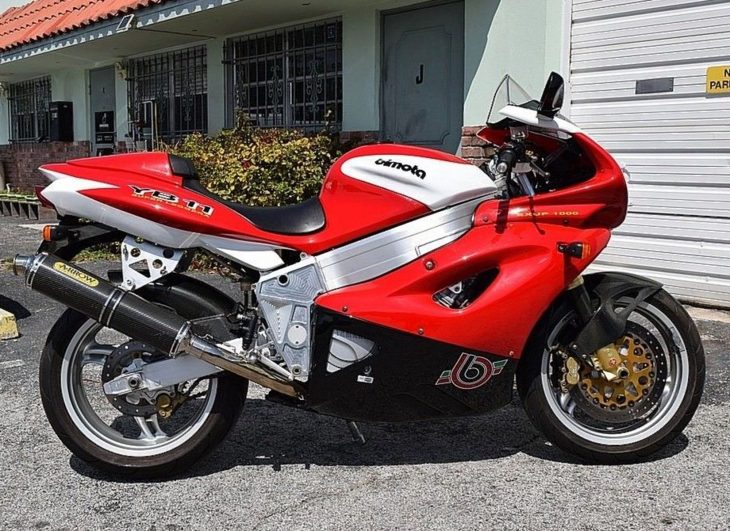 The YB11 is obviously an old-school analog motorcycle, with a torquey engine and a peak power figure that is unimpressive by today's standards. But keep in mind that the only thing letting modern motorcycles get away with their outrageous power figures are the very sophisticated electronics that keep riders with less than professional skill levels from crashing into the nearest hedge. This was a full-blown exotic superbike in its day, and the 145hp available from the YB11's five-valve Genesis engine is plenty to have fun with for even an experienced rider, considering the bike's 400lb dry weight and 170mph potential. There's no digital safety net here, and every single horse is present and accounted for, and happy to do the bidding of your right hand. Just make sure you know exactly what you're asking them to do before you twist that throttle...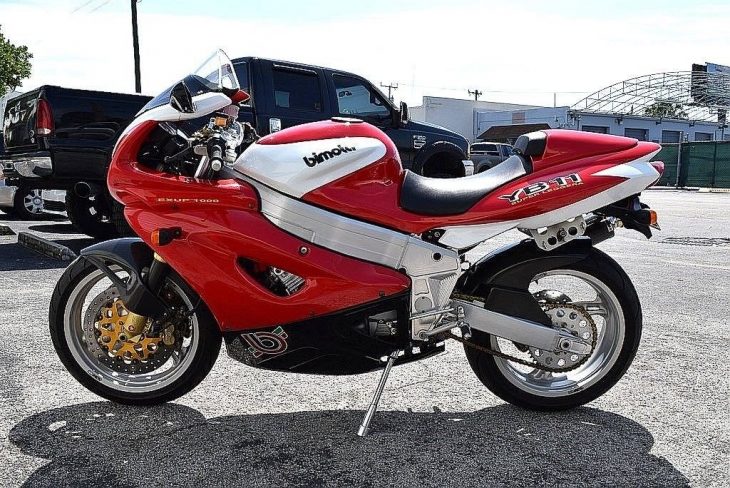 I'd read that the YB11 has an "odd" riding position and can confirm: the legs are weirdly cramped and there's a long reach to the bars. Maybe it makes more sense on the move, or with time you just get used to it, but by comparison, the SB6R parked next to the one I sat on seemed surprisingly comfortable... Like every other Bimota, maintenance is an issue here. Parts for the Yamaha engine and transmission may be relatively plentiful, but the beam frames of the YB and SB series are wrapped tightly around them, making access difficult with the bodywork or even the engine in place. Great for the experienced home mechanic, as you're basically looking at a lot of labor instead of expensive parts, but still a pain if you don't like disassembling your motorcycle every time you want to adjust the carburetors or valves...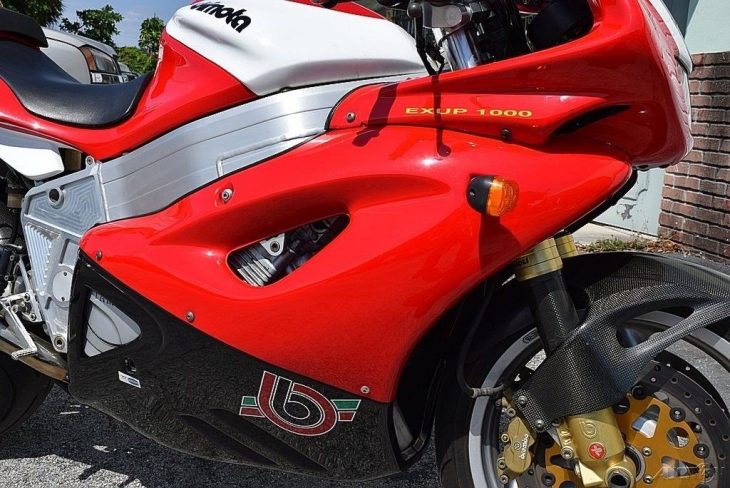 I'm a fan of 90s Bimotas in general, mostly because they're both extremely exotic and currently extremely affordable, and they epitomize all that's stereotypically good and bad about Italian motorcycles: sophisticated materials, high-end components, striking looks, and sharp handling, combined with indifferent build-quality, incomplete development, and unreliable electrical systems. In terms of style, I don't think the YB11 is one of their best efforts, but it's still great-looking motorcycle and parts for the engine at least should be no trouble. You're on your own if you need fork seals or bodywork though. Still interested? The asking price for this Italian exotic is just $6,700, although there is an issue with the mileage...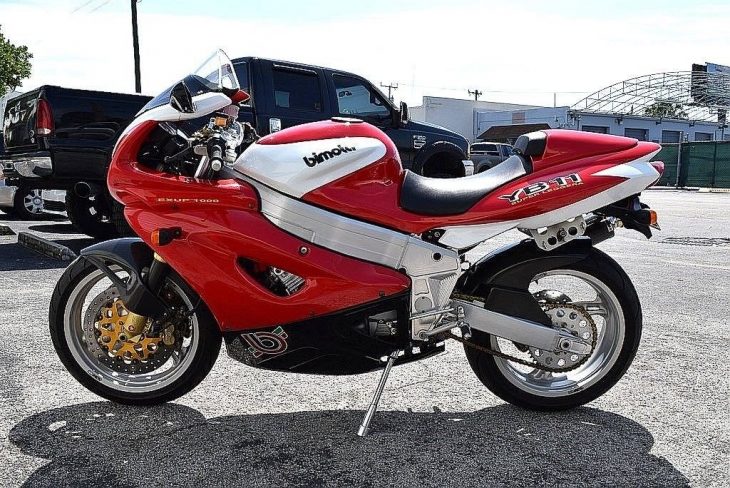 From the original eBay listing: 1997 Bimota YB11 for Sale
Specialized Motors is proud to offer this Bimota YB11 . This bike was bought to put into our motorcycle in 2003 with 5800 miles since then this bike has been cared for and stored in our Museum, as of now the gauge pack is inop - MILEAGE AND TEMP ARE NOT WORKING, this seems to be a common issue with these Bimota motorcycle. We estimate 500-1000 additional miles BUT WE CAN NOT LIST MILES , BIKE WILL BE SOLD AS IS . Bike is in excellent condition never down starts and runs perfect . Bike will be sold mileage exempt ot TMU (true mileage unknown)
Speaking of "unreliable Italian electrical components..." Well, there are many good aftermarket options these days, and ones that look much better than the stock gauges and include everything you could possibly want to know about your motorcycle. As far as I'm concerned, the 11,000 miles indicated are a good thing for a bike as finicky as a Bimota: it means it's been functional often enough to actually be ridden regularly! Plus, inactivity seems to kill vehicles, especially Italian vehicles. It's like they're sitting there, angry at not being used, slowly corroding, drying out, crumbling...
-tad