Warning!
This post is in our archives. Links in this post have been updated to point to similar bikes available to bid on eBay.
Every post will be sent right to your inbox every morning when new posts are made. We will never sell our list or spam you. Plus you can click links to bid or buy right from the email and skip the site entirely. Subscribe to Rare SportBikes For Sale today!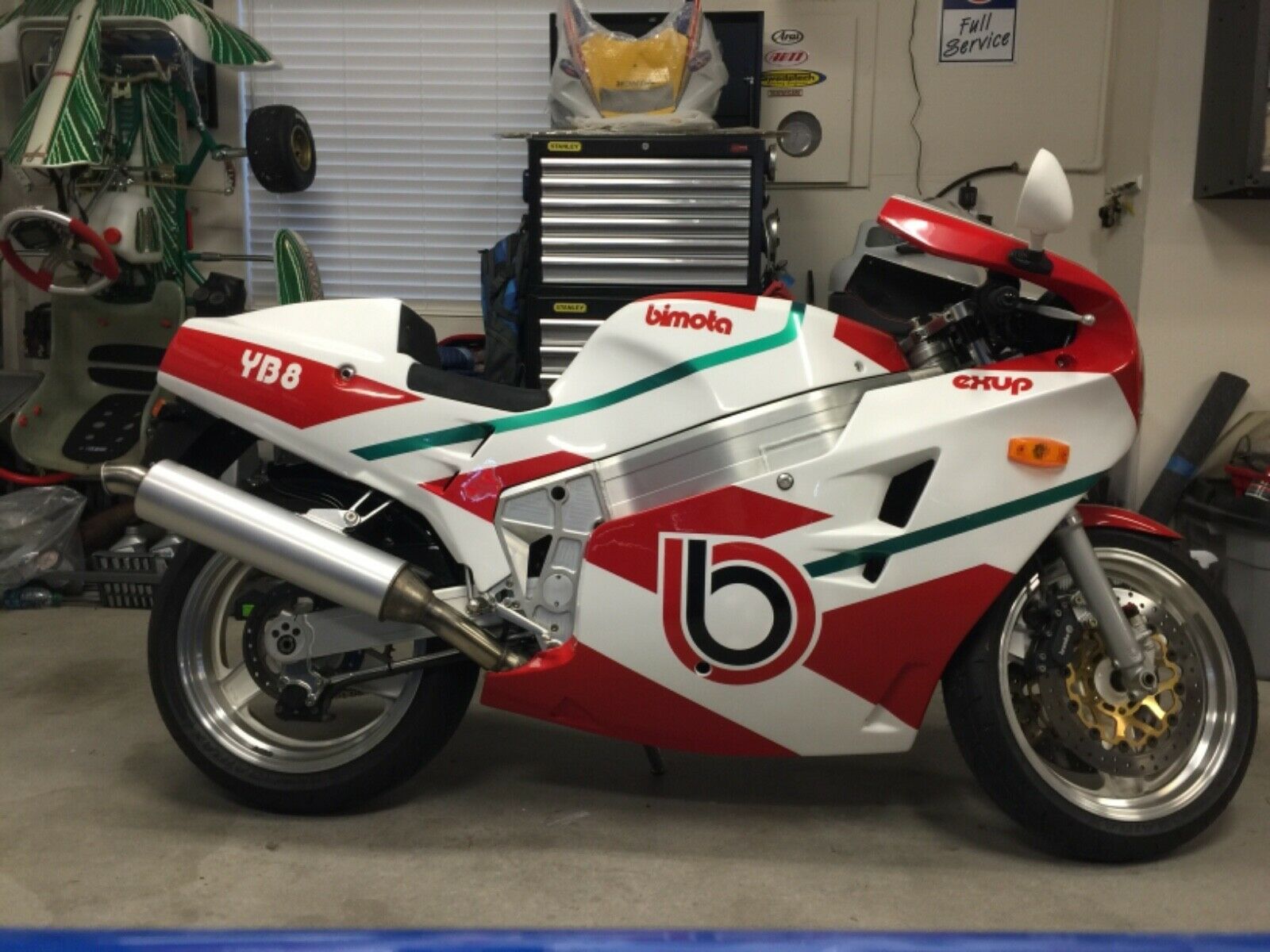 Bimota – a significant and famous portmanteau for motorcycle enthusiasts. Named after a combination of the three founder's last names (Bianchi, Morri & Tamburini), Bimota started life out as a small design firm creating chassis and bodywork kits for racing. By replacing the spindly frames from production motorcycles, Bimota found that they could engineer a bike with much better performance than stock – even while using otherwise stock components such as wheels, brakes, engines and transmissions. This led to building street bike kits, until eventually Bimota became a full-fledged builder of complete motorcycles. Other than a brief foray into building their own engine (the ill-fated V-Due), Bimota has always relied upon donor engines and transmissions for their creations. And such it is with today's beautiful Bimota YB8, which takes its heart from the mighty Yamaha FZR1000. Bimota supplies nearly everything else, given the bike its soul.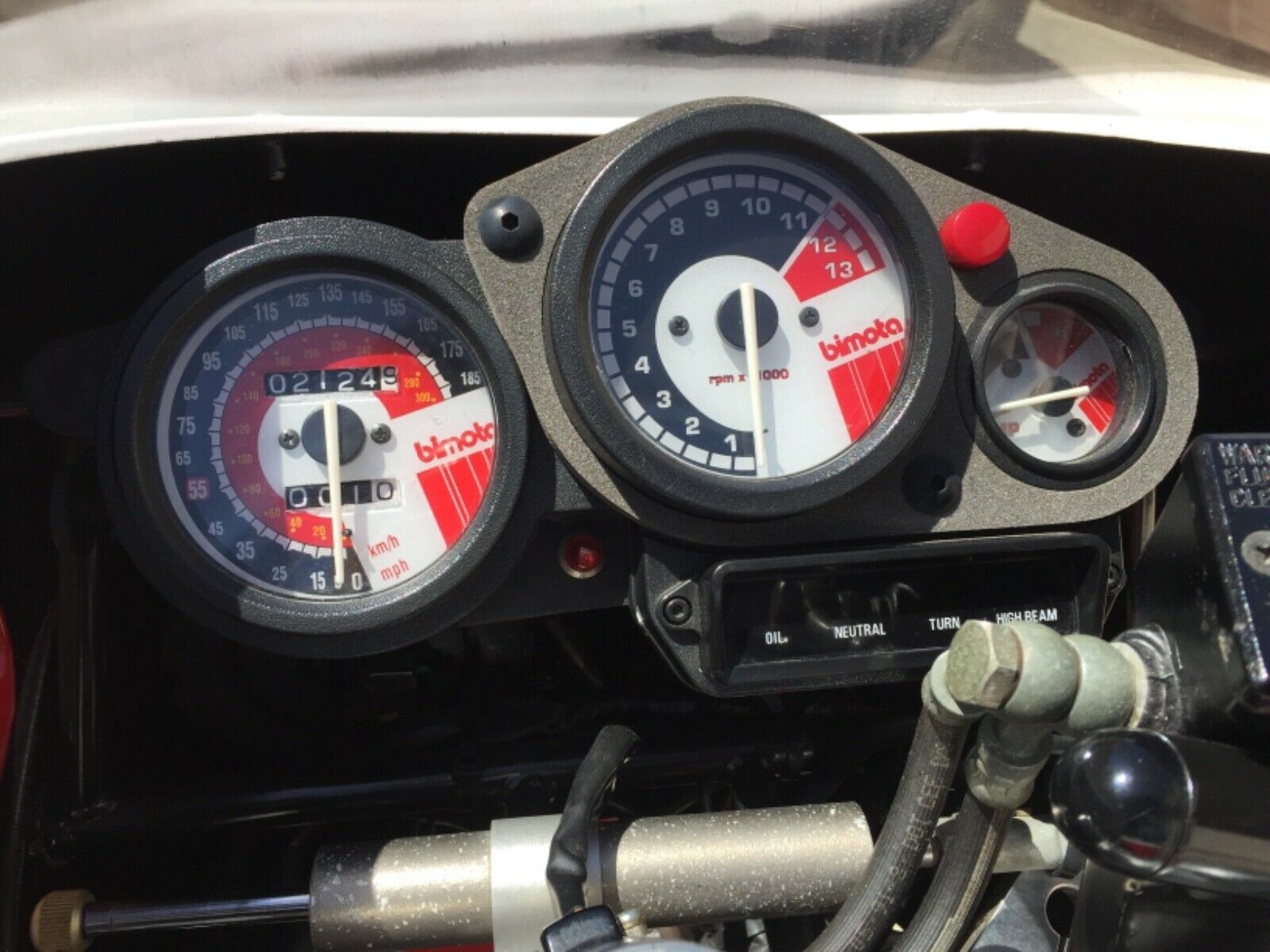 The YB8 is not just another pretty face. Naysayers may look at a Bimota and see it as a rebodied or rebadged Yamaha. This could not be further from the truth. From the big beam aluminum chassis that exploits stiffness and mass centralization, the YB8 starts out life as a completely different motorcycle than the donor FZR. Bimota is very particular about their engineering and design; what is on the bike belongs on the bike, and nothing more. From the gorgeous frame plates to the svelte rear wheel eccentric adjuster, the components on a Bimota exude class. So too does the lightweight fiberglass bodywork; it has style and aero to compliment its utter lack of weight. And there is genius in the simplicity; one piece of bodywork comprises the entire tail section and tank cover, and one piece comprises the entire rest in a clamshell design.
From the seller:
I purchased this bike from Bob Steinburgler at Bimota Spirit. It was one from his personal collection just like the Vdue 500 I bought from him . One of the pictures is the bike at his shop before shipping it to me .YB8 is mint there's no stress cracks on the body it is perfect so is everything else. Low mileage as well. If you're looking for a collectable one this is it. Please feel free to message me if you have any other questions. Thank you very much.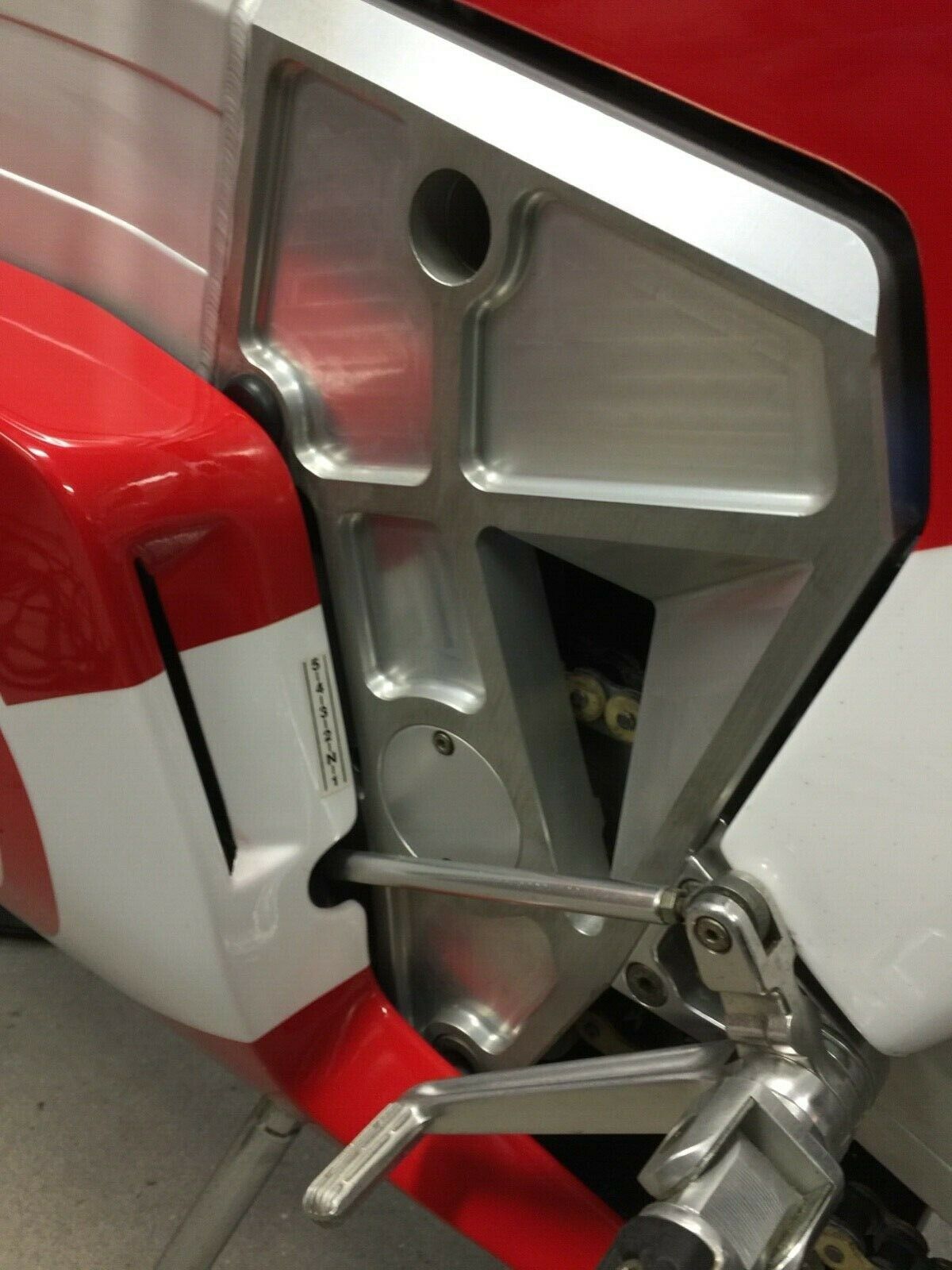 As the Bimota brand is about uncompromising performance and style, it should not surprise the reader to discover that they are not about easy maintenance or access. Removing the lower bodywork is a stress test as these areas are known for cracking the thin gel coat. Components are very tightly packed together to centralize weight. Headers wrap very tightly against the engine and cases to provide minimalist dimensions overall, but make tasks like changing the oil a chore. In some Genesis-powered models, the engine needs to be lowered from the frame to adjust the valves. Is all that hassle worth it? You bet!!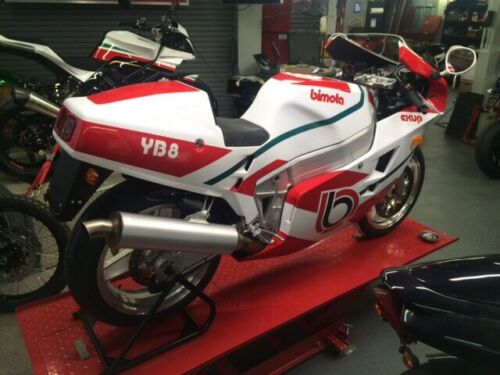 Bimotas are rare and special bikes that are largely hand-built. They are designed and assembled by motorcycle enthusiasts that are willing to compromise some areas to ensure important aspects (again, performance and style) are enhanced. These are not mass produced, and numbers are relatively few. Parts for the Fizzer power plant and tranny are plentiful, making the YB series a pretty good way into the Bimota range. Power and performance is more than adequate, and the styling is off the charts. Nice touches like the Bimota-branded binnacle cluster show fit and polish that distance this bike from its kit-bike roots. This rare and wonderful machine is being offered up by the same seller that has brought us a recent stash of ultra-cool bikes (V-Due, OW01, YZF-SP, Superlight, 851…), and looks to have been maintained as is deserving of its pedigree. Check out all of the photos and details here, and Good Luck!!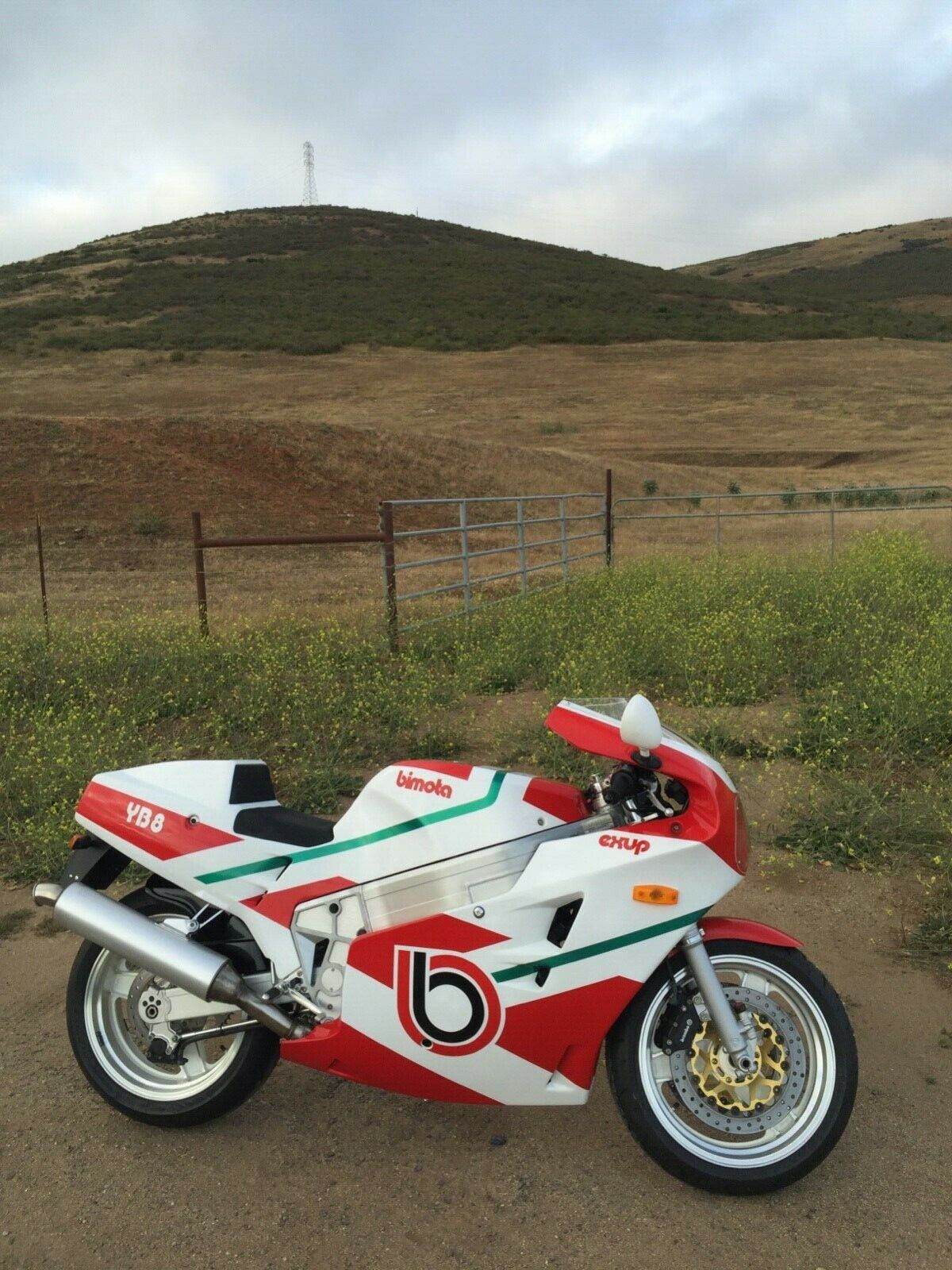 MI