Longtime RSBFS readers have always indicated they prefer streetable sportbikes on these pages. We're tipping our toe in the water on Tuesday's with dedicated track bikes that aren't streetable but of similar quality to our usual selections. Leave a comment and let us know what you think. -dc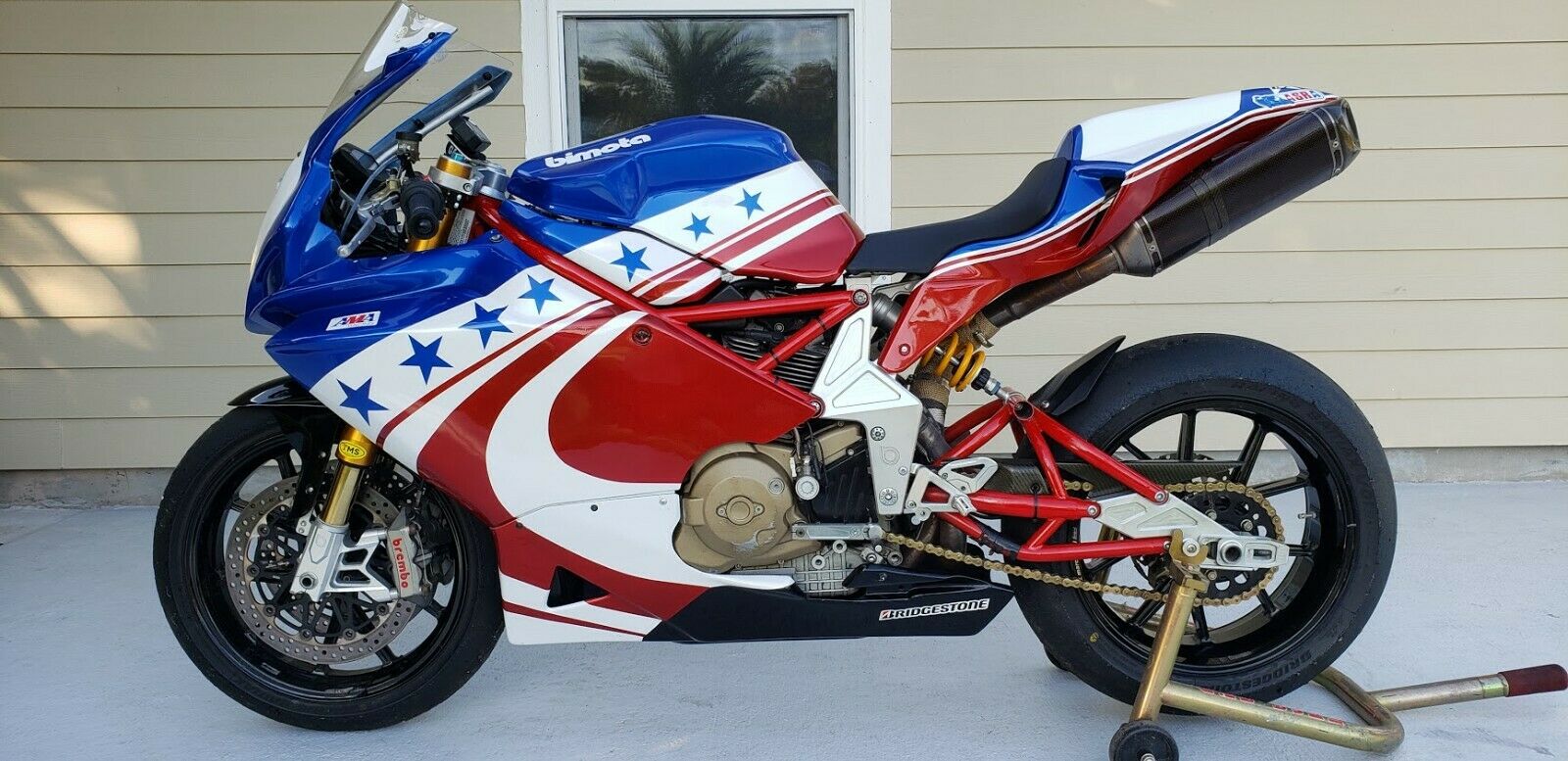 Bimota have always been focused performance machines.  Not for the faint of heart, or wallet.  Many commanded eye watering MSRPs and few had the stomach to track such a rare and finely crafted machine.  Luckily not all heros wear capes, and some Bimota did find their way to the track.  One such example is this 2007 DB5.  It is powered by an air cooled Ducati twin that is said to have the capacity slightly enlarged to 1123cc  and on race fuel produces 116 hp.  Just enough power to provide thrilling performance in a light  package.  Quality Ohlins suspension, forged wheels and Brembo calipers round out the top tier specs.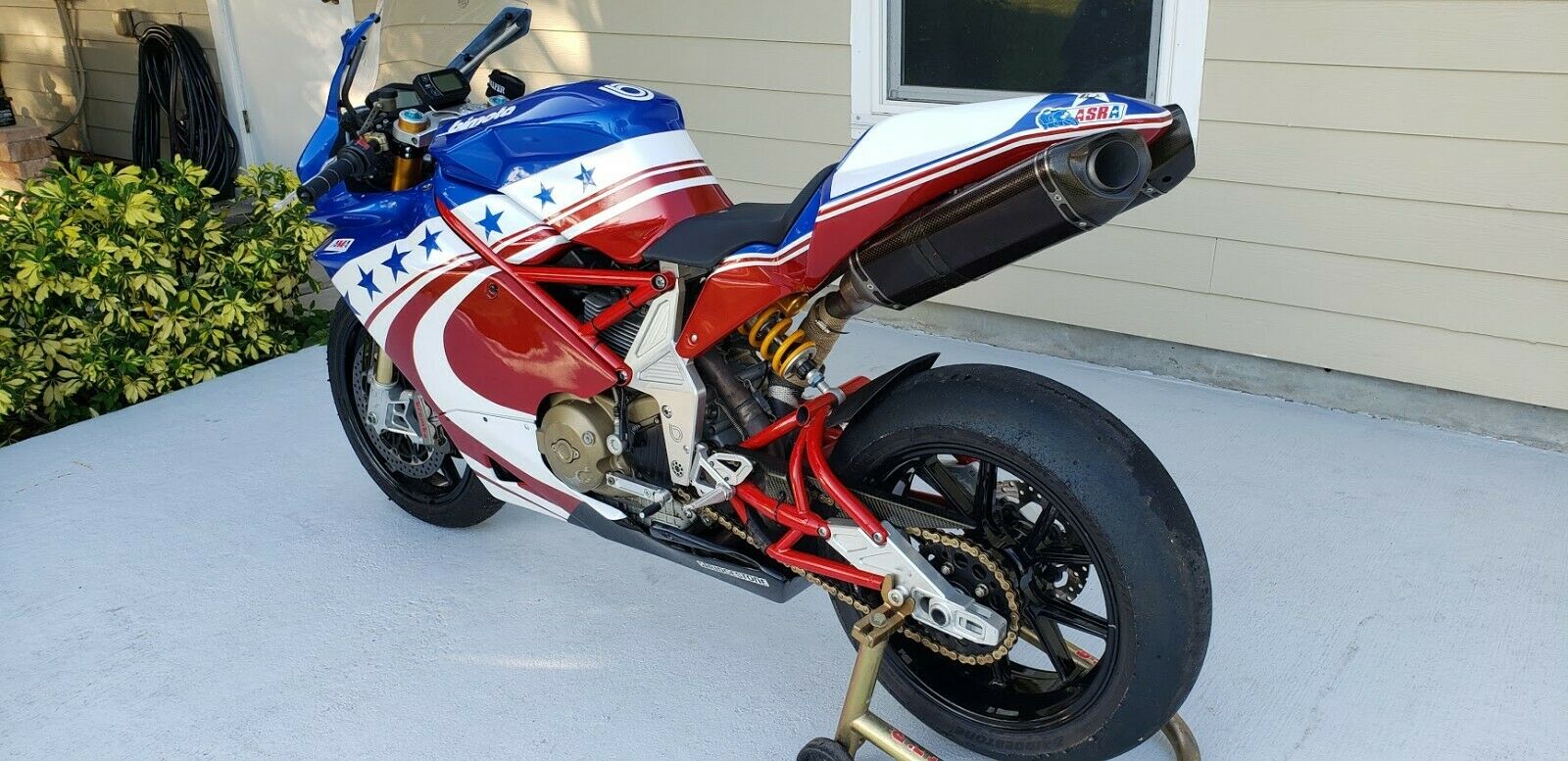 Listing states that there is currently no title, but does not provide any details about why.  Obviously it is not set up for road use, but one can only wonder how hard it would be to return this bike to the street.
Ducati only gave us two generations of the famed air cooled Super Sports, for some these DB5 carry on that fire of sweet handling and simple sport bikes.
2007 Bimota DB5 Lightweight Race Bike    NO T I T L E

Bill of Sale and Vin Verification—Not Street Legal
Motoforza Bodywork
Built 1100 to 1123 2V Aircooled Engine

Makes 16hp on C12

Full Akrapovic Exhaust
Marchesini Magnesium Rims
Vortex Clip-ons
Ohlins Forks

Ohlins Rear Shock

Ohlins Damper
Microtec ECU and Quickshifter
Brembo Master, 

BremboCalipers

Brembo Rotors
Woodcraft Case Covers
STM Slipper Clutch
Currently listed with a Buy It Now price of just under $14,000.  With some research you can find this bike listed a couple of times in the recent past is decreasing asking prices.  It seems that this rear beast has been on the hunt for a new home for a bit now.  The next owner can look forward to an ultra exotic track toy that will offer a great experience for less then it would cost to convert a more pedestrian street bike to track use.