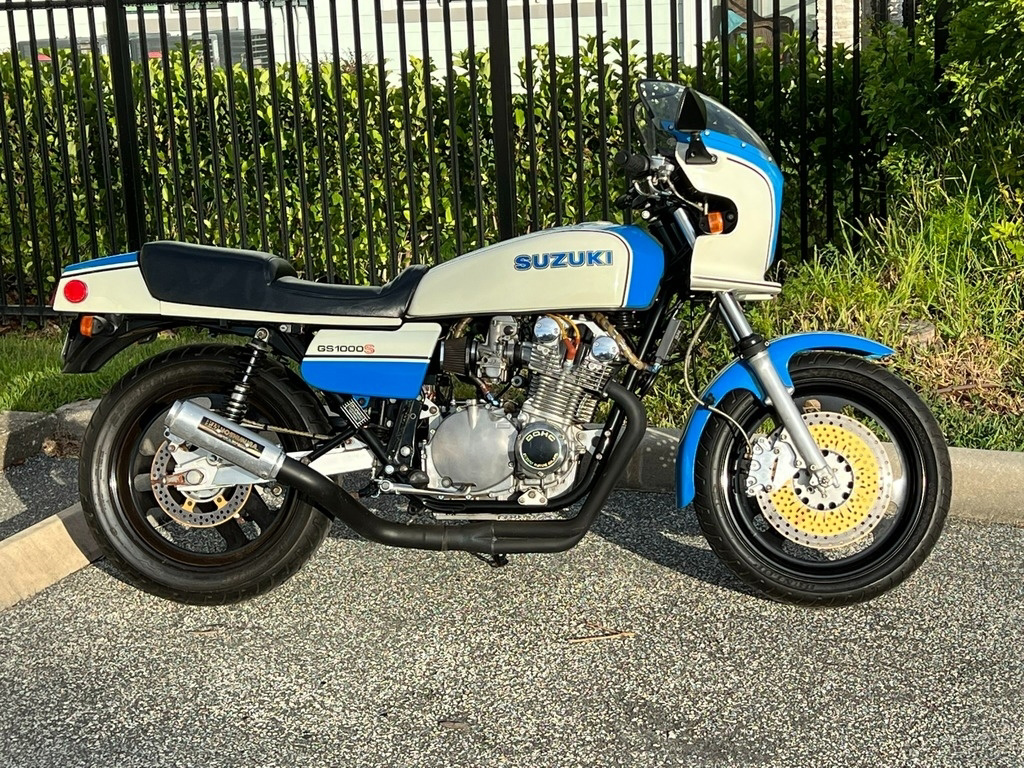 It is no secret that RSBFS staff members love the old-school nostalgia of AMA Superbike racing. And when it comes to the '79 Suzuki GS1000S, we have written about it several times. These were days of manly men, doing manly stuff with skinny tires, skinny fork tubes, and relatively flexy frames. And while one might deride a late 1970s ride as slow, wobbly and antiquated, this was the stuff of racing madness back in the day. Time and tech wait for no man, and clearly today's electronics, braking, engine and aero tech have moved us forward. But when it comes to straight up riding, nothing beats a massive lump of 1,000cc of four stroke goodness. And today's example is even more so, sporting some period correct Hideo "Pops" Yoshimura add-ons which increase the value, rarity, and performance.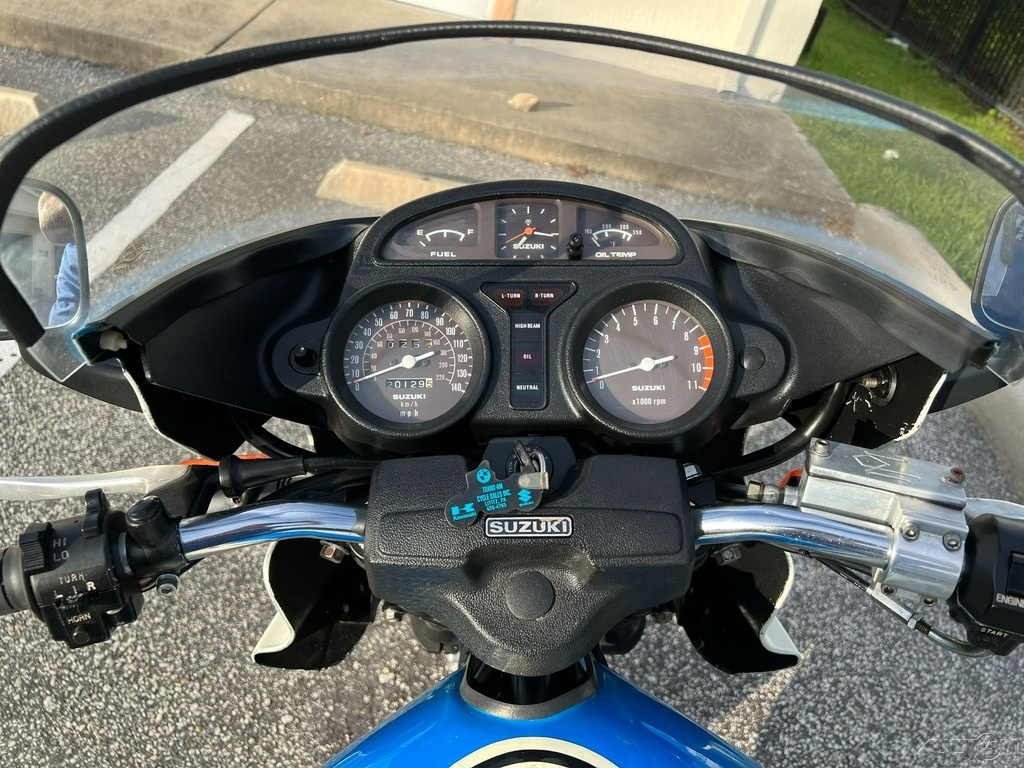 For more on the background of the Wes Cooley inspired GS1000S I could write up something to recycle all the old collective knowledge on the model and how it came to be. However the seller has already done so below, quoting liberally from this RSBFS post from 2020 (attribution really is the highest form of flattery, not to mention good form). All what was said in that article applies to this bike, however the Yoshimura Stage 3 kit adds horsepower the old fashioned way; displacement, compression and breathing improvements. This example also appears to be fitted with improved brakes (stock rotors appear tiny by comparison to these huge additions).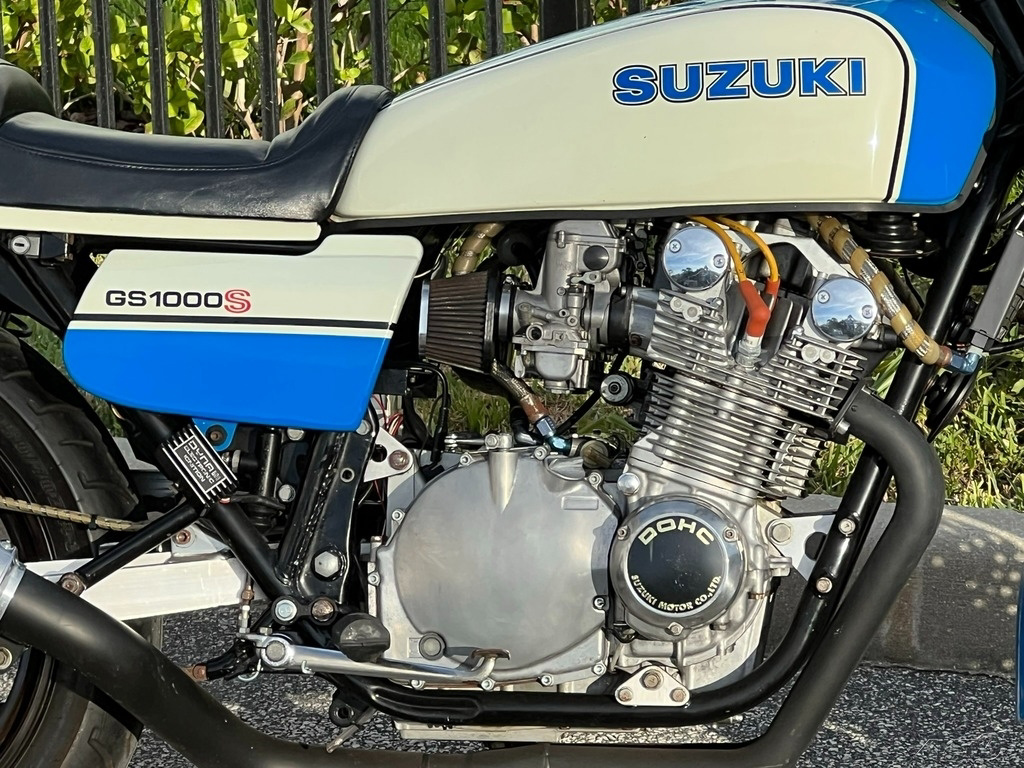 From the seller:
1979 Suzuki GS1000S Wes Cooley Race Replica w/ Rare Pops Yoshimura Stage 3 Full Kit! – $19,995 – WE TAKE TRADES! TOP DOLLAR FOR MOTORCYCLES, CARS, TRUCKS, RV'S, BOATS, TRAILERS, ETC – 315 Big Road Zieglerville PA 19492 – NATIONWIDE SHIPPING. 610-754-8500

1979 Suzuki GS1000S
Wes Cooley Race Replica w/ Rare Pops Yoshimura Stage 3 Full Kit.

This bike is a gorgeous 1979 Suzuki GS1000S. Often referred to as a Wes Cooley model due to the livery, however it was never marketed as such. Wes was a popular racer in Superbike and had some major success with Suzuki (AMA champion in '79 and '80) but failed to be honored with his own bike. Regardless, we still consider these models as Cooley replicas.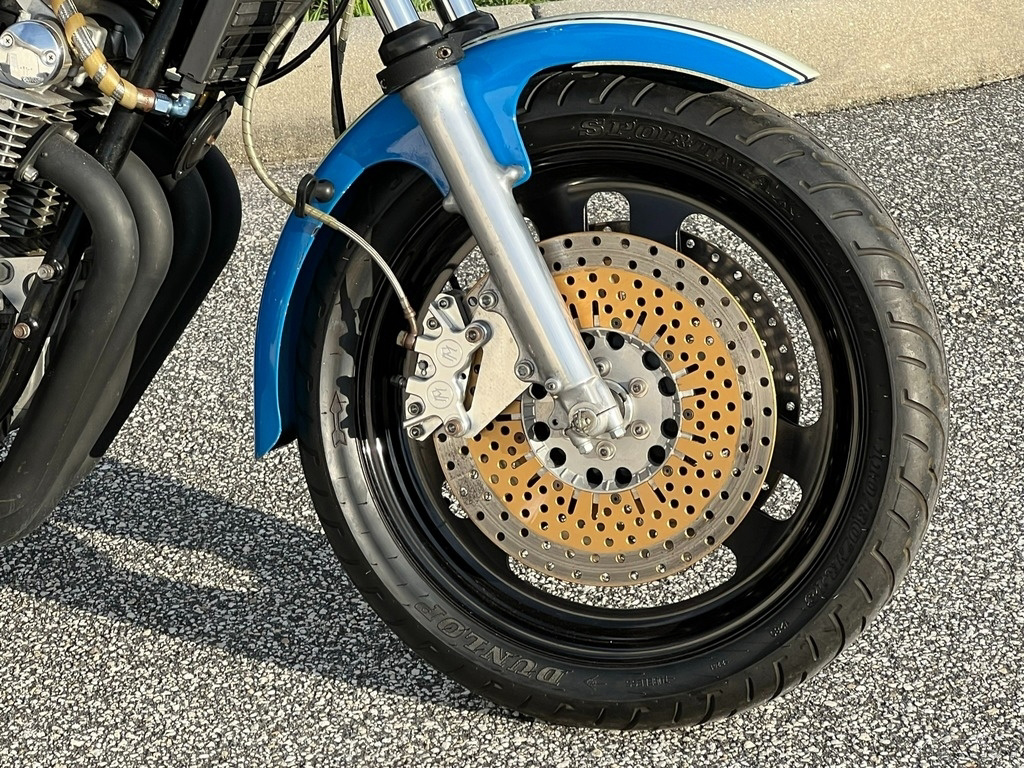 More from the seller:
The GS1000S was yet another evolution of Suzuki's mainstay GS model. Climbing out of the ooze of the naked standard, the GS1000S showed its sporting intent with sophisticated air/oil front fork, and gusseted swing arm, and the requisite bikini fairing. But the real magic was in the steel connecting those pieces together. The frame was more robust than that holding up many contemporary bikes, allowing for better handing for what was not exactly the most powerful or fastest bike of the day. At the racetrack, this meant everything, and Pops Yoshimura breathed his magic on the motor to make up for the rest. In stock form expect the 997cc air cooled inline four to produce approximately 90 HP prior to the upgrades. This bike has a very rare Stage 3 Pops Yoshimura 1100 Big bore kit with short skirt/Slipper pistons, and camshaft.

It's an original owner bike with only 20k. It also has period correct Billet Aluminum Performance Machine PM wheels, PM master cylinder, PM Calipers, and rotors. Numbers matching. Runs flawlessly. Just put about 50 miles going through the gears and making sure everything was in good working order. I opened her up in excess of 120mph just to shake off the cobwebs and she had plenty more. With the performance upgrades you get a much broader power band you'll appreciate.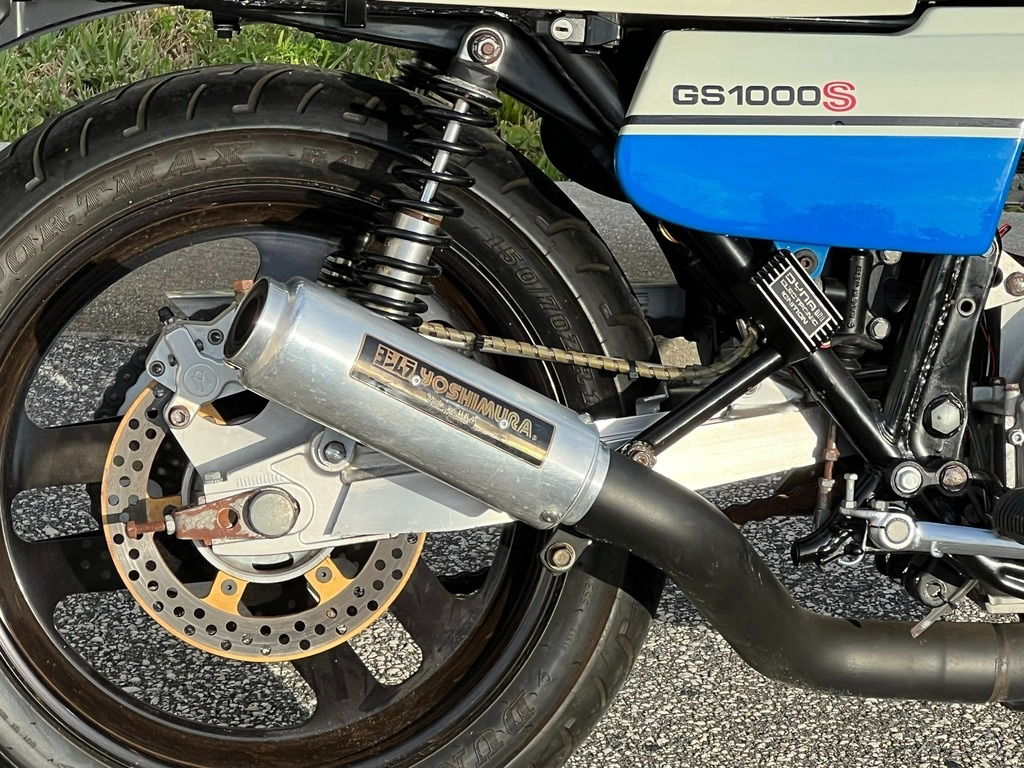 More from the seller:
This particular model was limited to a two year production run from 1979 to 1980. The blue/white paint was extra in the showroom, and the Cooley model was the most expensive GS offered by Suzuki for those years.

This bike is very clean, and has been very well cared for. That being said, these are reasonably rare 2-year only models, and few still around with low miles and fantastic condition. Only 500 were sold in USA and Canada.

Historically significant since Wes Cooley won the AMA Superbike Championship in 1979 and 1980. On October 16, 2021, Two-time AMA Superbike champion and two-time Suzuka 8 Hours winner Wes Cooley died at the age of 65.

Priced at $19,995 it's a appreciating collectible that may never come up for sale again.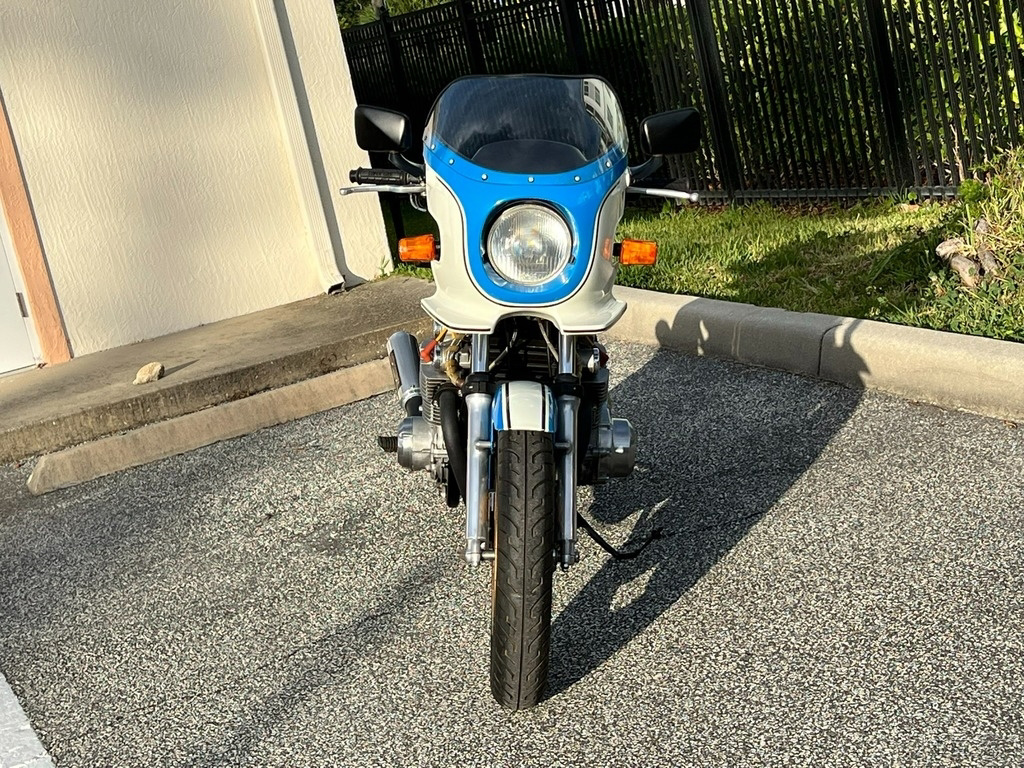 Over the years we have seen a fair number of these GS1000S models in reasonable condition. This particular bike has some upgrades, but is perhaps closer to the spirit of a Wes Cooley Superbike replica than the stocker. Regardless, this is one clean looking example of the breed that is being offered in a classified format. The price – like prices we have seen on motorized collectables everywhere – is high. If you want to party like it's 1979, you'd better be prepared to pony up nearly 20 grand in today's dollars. That is a lot, but these are relatively low volume, short production year bikes that you do not find every day. Check out all of the details here, and Good Luck!!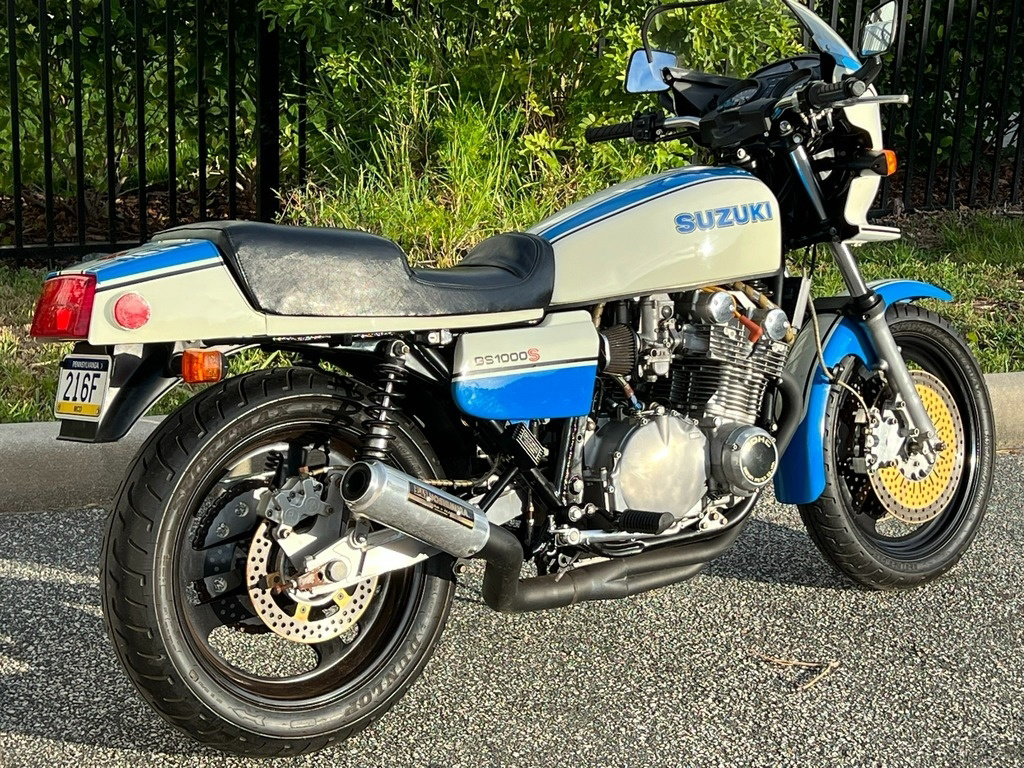 MI