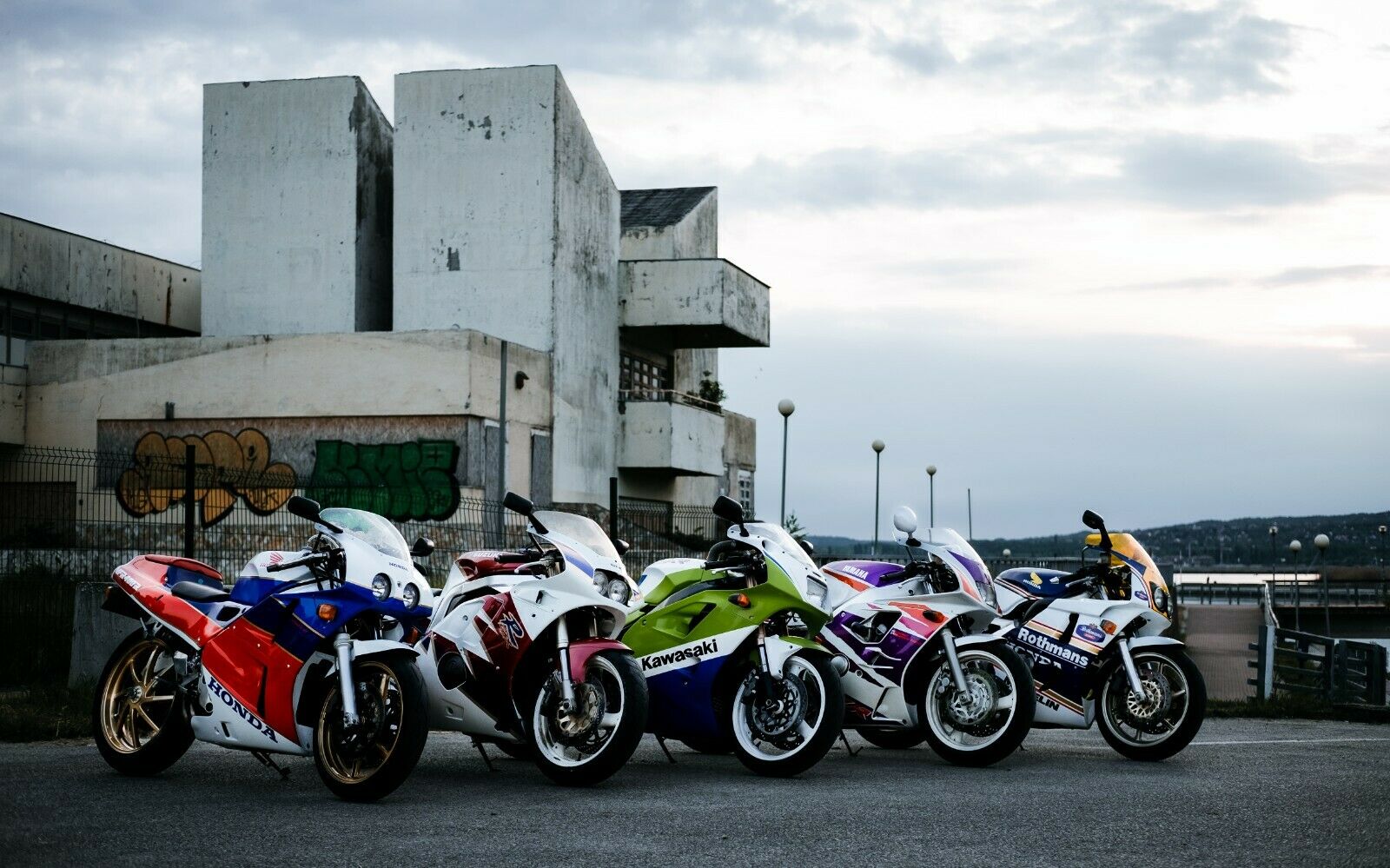 The 400cc sport bike set has been a hot topic on the pages of RSBFS, and were in fact part of the early focus of the site when it was entirely dedicated to finding grey market listings for sport bikes not originally imported into the United States. From those humble beginnings RSBFS grew to encompass the best of the rare and exotic, while continuing to harbor a soft spot for imports. Today's collection of five members the 400cc club – one from each of the Big Four (plus a bonus Honda)- is definitely worth a look, even if some of the details are sparse and the bikes are located far, far away from US shores. The lineup:
From the seller:
Collection of all the 90s 400cc sportbikes. All bikes are registered Hungarian bikes, with clean history. Will be sold with all necessary papers to register elswhere!

It is a one time opportunity to buy a collection like this!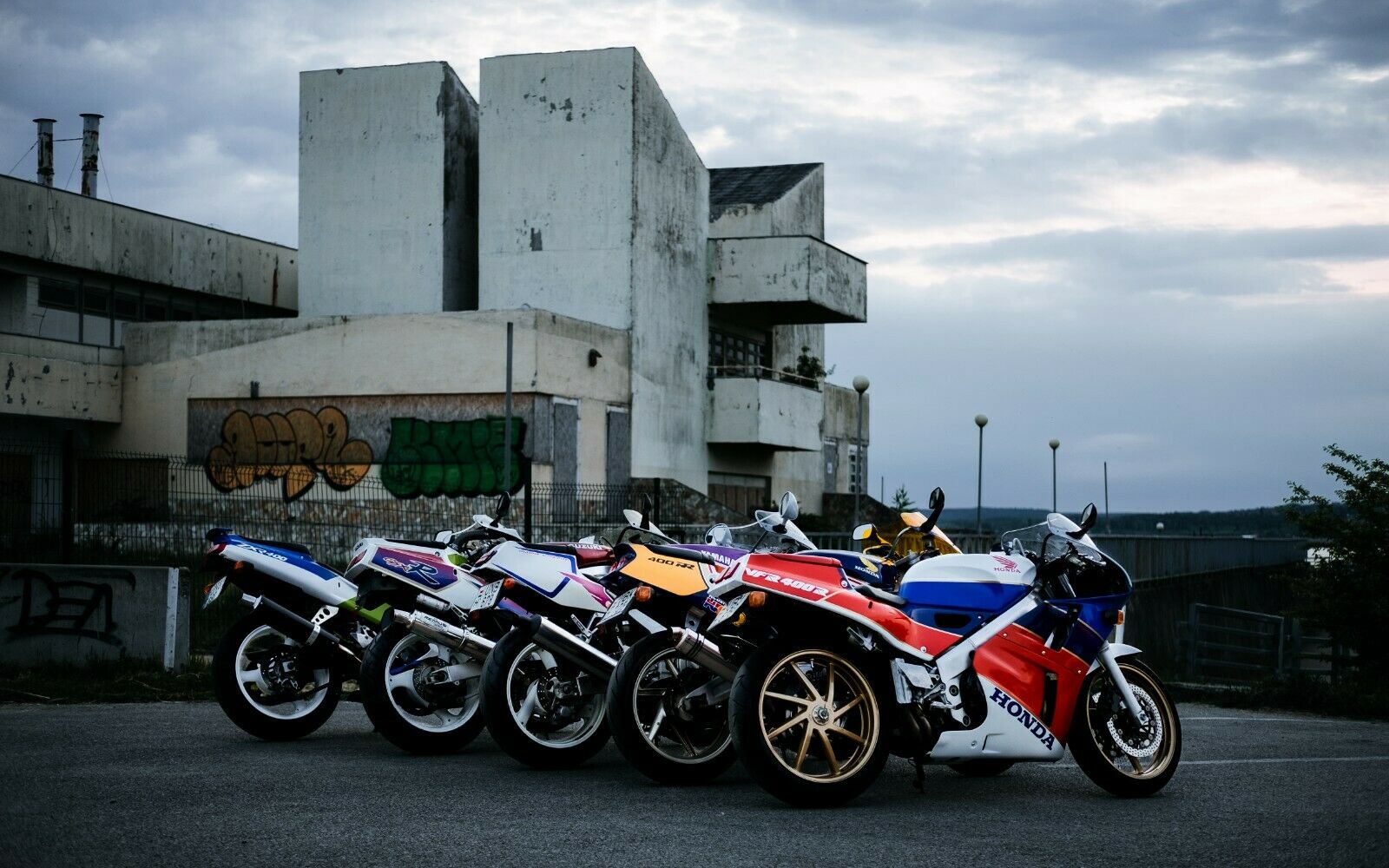 These bikes are listed in a package deal on eBay in a Buy It Now (or best offer) format for $19,500 USD. Details are sparse, but as RSBFS writer and collector William notes: "The bikes are appealing, the package is interesting at that price point and the pictures are solid…a deal is always worth exploring." You must admit that this flock looks great together. And given that the US shores has seen scant appearances of 400cc serious bikes between the 1980s Fizzer 400 and the more recent Ninja/CBR/R3/KTM offerings in 300-400cc sizes, these are undeniably rare in the US of A. You can check out all of the details here. Good Luck!!
MI