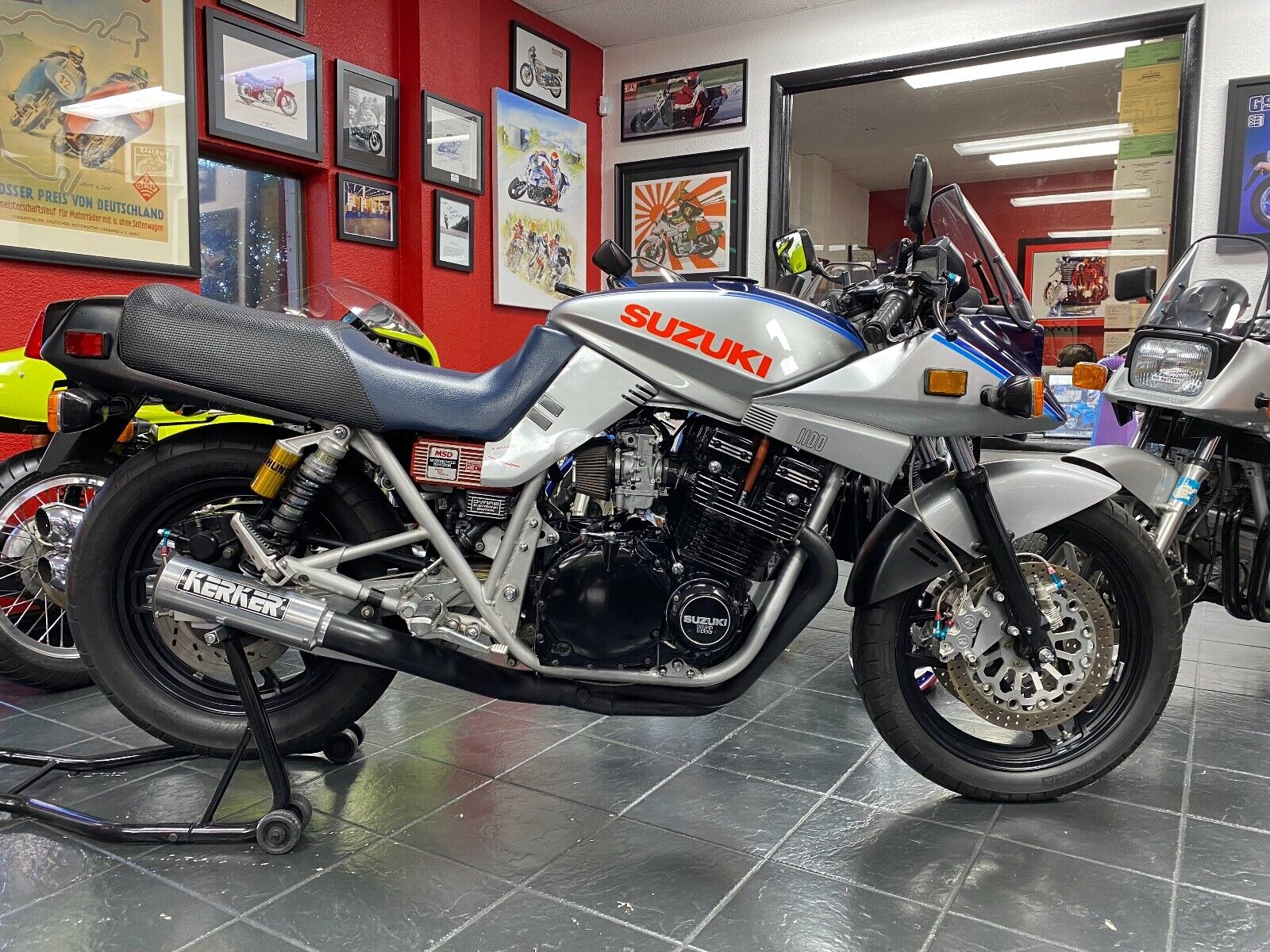 A bit of an overbore? Heck yes! A bit boring? Never! The legendary Suzuki Katana from the early 1980s continues to defy description. Essentially a period GS model with funny bodywork, the Katana pushed Suzuki into a class of its own and anointed the Hamamatsu factory as King of the Hot Rods. Today's RSBFS find is a 1983 Katana 1100 model that has had some very cool resto-mods and a few more cubic centimeters ADDED. The seller should be well known on these pages, as his bikes have been featured more than a few times. As always, this one is beautiful and well presented. If you lust after a Katana but don't really want that vintage vibe, check this one out: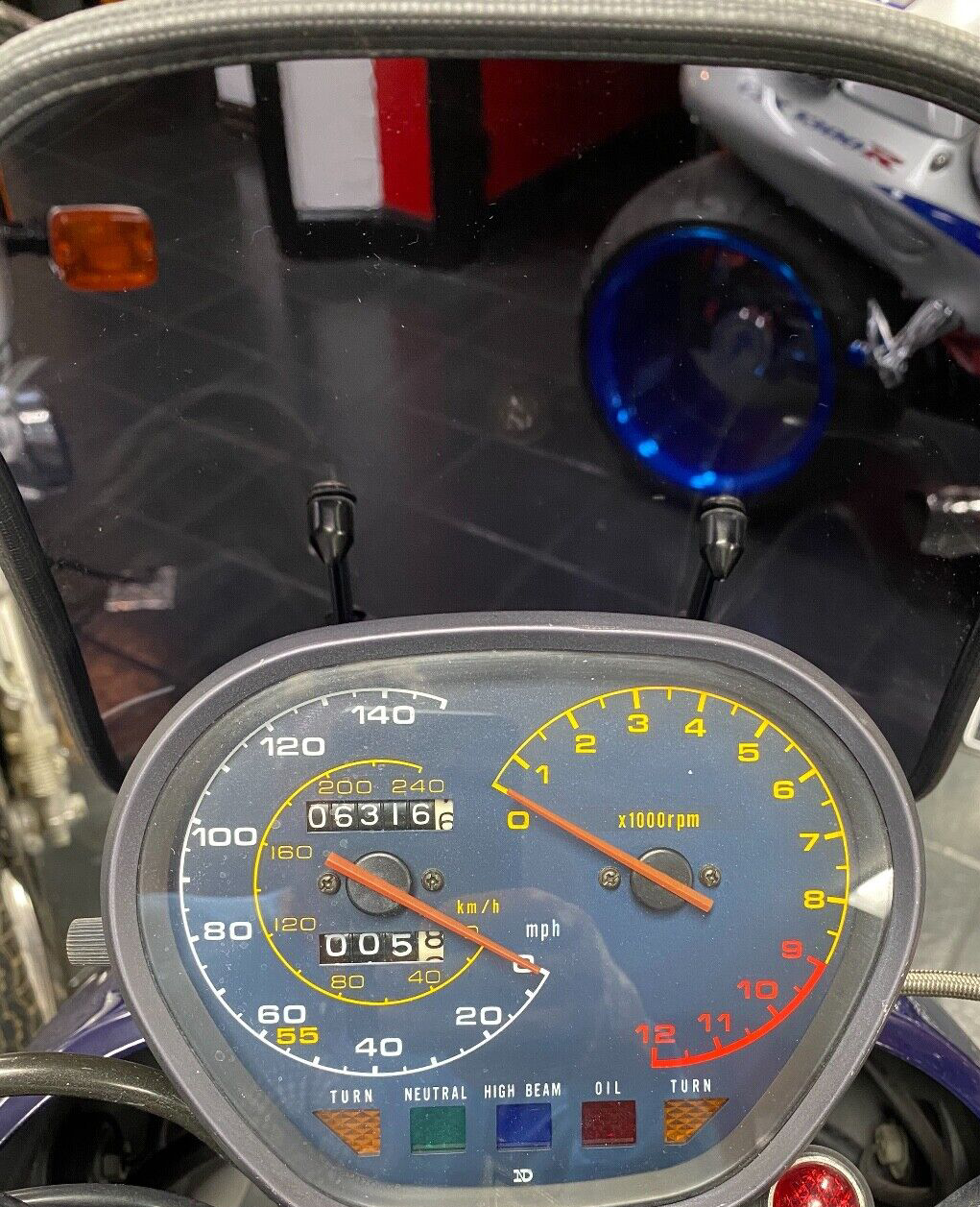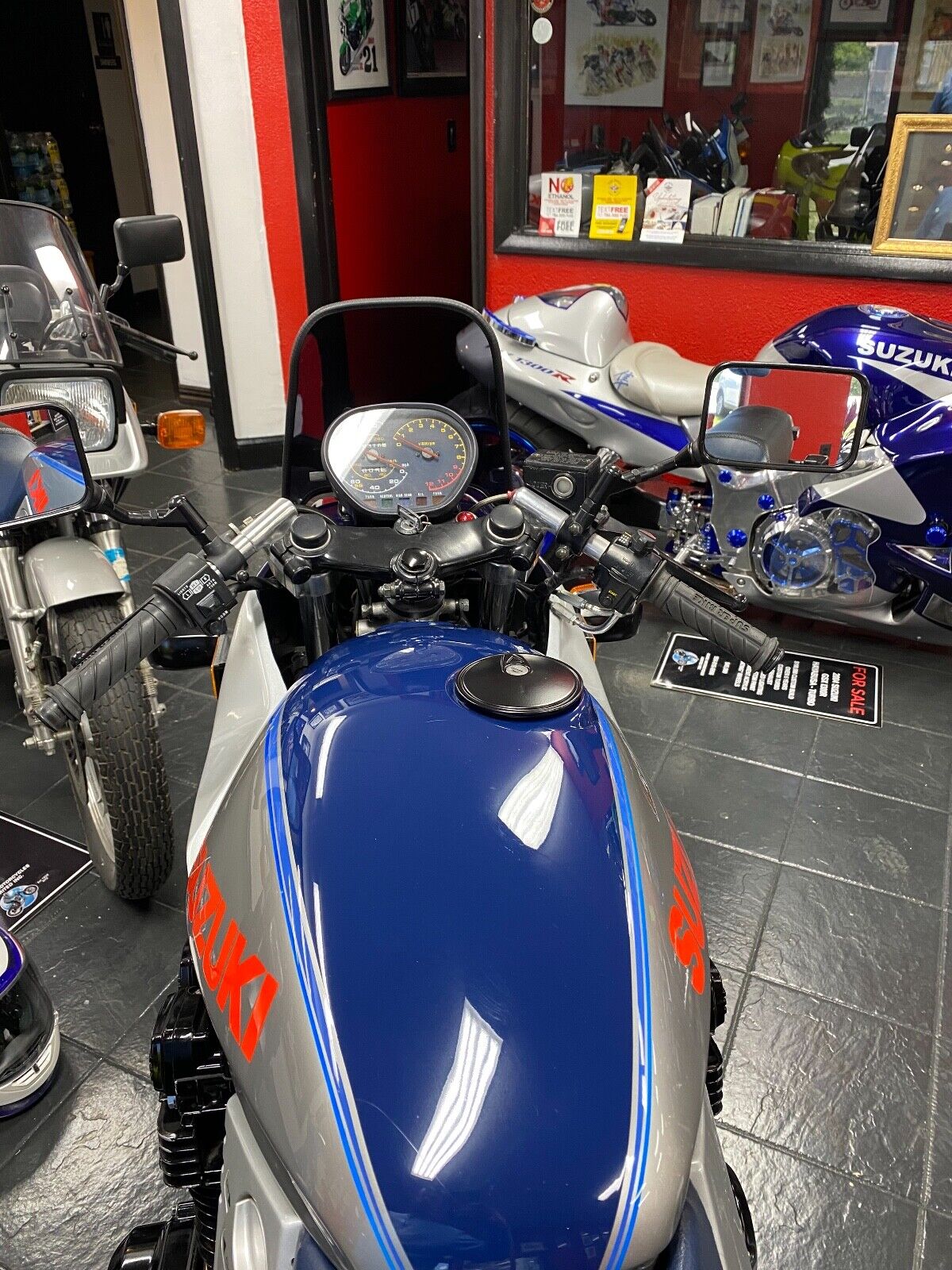 From the seller:
COMING OUT OF MY PERSONAL COLLECTION IS ONE OF MY LOW MILAGE 1983 SUZUKI KATANA 1100's. SHE IS IN AMAZING RESTORED CONDITION AND HAS BEEN MY FAVORITE KATANA's TO RIDE. YES LUCKY ME I HAVE A FEW OF THESE AMAZING PIECES OF HISTORY. THIS KATANA HAS BEEN PROFESSIONALLY BUILT TO RUN LIKE A MORE MODERN BIKE. SHE UNDERWENT A FRAME OFF FULL RESTORATION A FEW YEARS AGO AND IS STILL A SHOW WINNER. THE FRAME WAS COMPLETELY STRIPED AND REPAINTED IN THE CORRECT SILVER AND THE WHEELS THE SAME. THE BODY WORK UNDERWENT THE SAME METICULOUS RESTORATION PROCESS. WITH ONLY A MINOR BLEMISH HERE OR THERE NOTHING TO EVEN POINT OUT. THE BRAKES HAVE BEEN UPGRADED TO LARGE OVER SIZED FRONT DISCS WITH DUAL PISTON CALIPERS AND SS BRAKE LINES. SHE HAS NEW MICHELIN PILOT ACTIV TYRES AND IS SPORTING OHLINS REAR SHOCKS. THE FRONT FORKES WE REBUILT AND THE ANTI DIVE WORKS PERFECTLY. THE ENGINE HAS 1200 MILES SINCE THE BUILD.

THE ENGINE HAS BEEN SET UP WITH JE 1260 CC PISTON KIT, MILD PORTING AND POLISHING OF THE HEAD, STREET CAMS, HD CLUTCH BASKET AND CLUTCH, UNDERCUT TRANSMISSION, AND A SET OF MIKUNI FLAT SLIDE CARBS WITH K&N PODS,, DYNA IGNITION WITH HIGH OUTPUT COILS AND A MSD MC1, A PERIOD CORRECT KERKER 4 INTO 1 HEADER THAT SOUNDS AWSOME.

THIS BIKE IS TUNED TO PERFECTION, SHE RUNS AS STONG AS ANY MODERN BUSA OR NINJA.
More from the seller:
I HAVE BEEN BUILDING, CUSTOMIZING, REPAIRING, RACING, AND COLLECTING UNIQUE BIKES SINCE GRADUATING FROM AMERICAN MOTORCYCLE INSTITUTE "AMI" IN 1980. I ONLY HAVE THE BEST BIKES IN MY COLLECTION. I WAS JUST AWARDED MOTOR CYCLE COLLECTOR OF THE YEAR AT THE BOCA RATON CONCOURS D' ELEGANCE 2023. SO I GUESS I KNOW BIKES 🙂

THERE IS OVER $30,000 INVESTED INTO THE RESTORATION OF THIS BIKE SO TAKE ADVANTAGE OF THIS DEAL. DON'T MISS OUT SHE WILL ONLY APPRECIATE UNLIKE YOUR WIFES HANDBAG AND SHOE COLLECTION AND THIS IS FUN TO RIDE!!!
The earliest generation Katanas continue to be hot property in the collector world. Part of the reason is that the bike is such a visceral standout from the UJM sport bike. Another factor is the nostalgic element, as many riders were not in a position to purchase one of these monsters back in the day (still in high school, not even born, etc), while that may be possible for some today. So if you fall into that category – and if you are not in the market for a zero mile, perfectly original OEM example – here is a fantastic opportunity to fulfill that dream. You could not build this for the price today. Check out all of the details on this hot rodded hot rod RIGHT HERE. Good luck, and make sure to tell them you found it on RSBFS!