Update 9.14.2018: This bike has SOLD! Congratulations to buyer and seller! -dc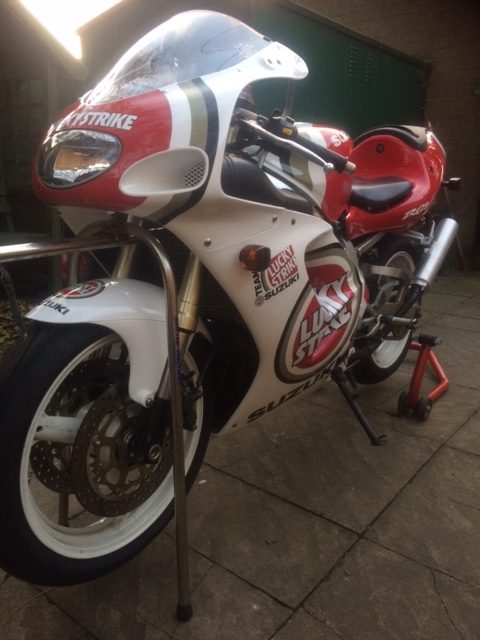 Representing maybe the only way to smoke, be cool and rep Lucky Strike, this 1997 Suzuki RGV250V is one of just 120 export-model RGVs in Kevin Schwantz-aping Lucky Strike graphics. The export models got smaller rear sprockets, different airbox lids and exhaust cans and were de-restricted to around 50 horsepower, up from the JDM 40.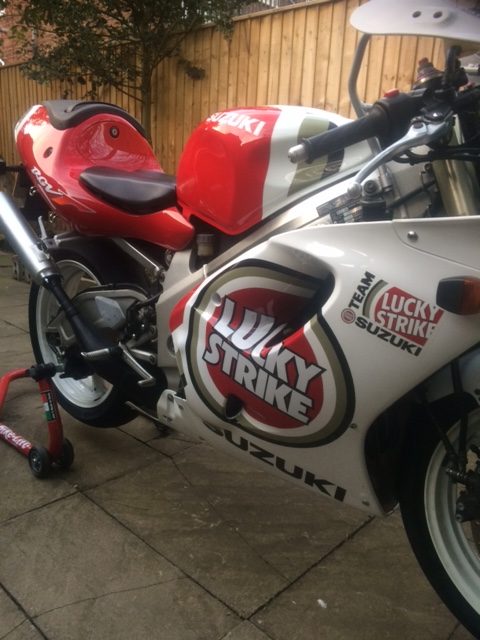 The last of a long line of reliable, light, simple and terrifying Japanese two-stroke sportbikes, the RGV250 VJ23s rocked a 70-degree v-twin that is rumored to have been capable of 70 horses when full uncorked. With just 300-ish pounds to push around and the breed's characteristic on/off powerband, RGs are not mounts for faint-of-heart novices.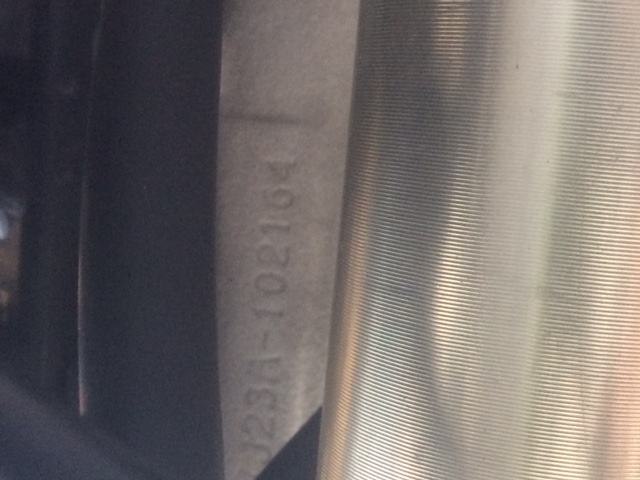 Even though this 1997 example is a 'V' model, which indicated it was destined for export, seller and friend of the site Alan says he imported it to England from Japan in 2012. It got a refresh in 2013, and has been used since then. Despite the miles, it is in excellent to immaculate condition, with just one minor blemish near the taillight.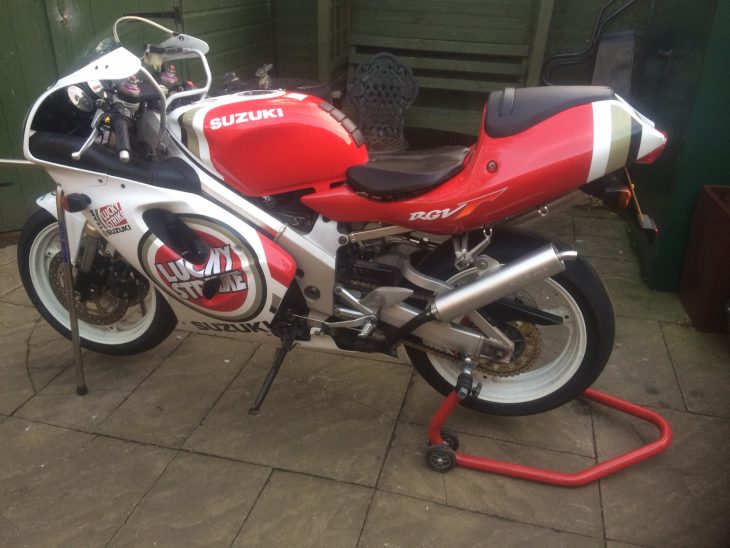 From the seller:
For sale

My last rgv250v
This is a factory lucky strike and and is completely stock
This example was imported from Japan myself in 2012 and is unrestored and in superb condition.
Nothing needs doing to it and the usual consumables have been replaced.
It has currently been winterised and is showing 19001km
The vin run for these is as follows
Vj23a-102099 thru to 102218,just 119 bikes that's it.
This bike is 102164.
It has a tiny mark on the rear edge of the LH rear panel,but that's it.
It's fitted with new conti sms.
This bike has been used since I recommissioned it in 2013,and is not a museum piece.
Look at the pics,any questions I'll do my best to answer them.
Compression on both pots is around 145psi, and included with the bike is a complete spare top end kit and all the handbooks/sales leaflet.
Price is £14k firm plus shipping.
I've sold two others this last year for similar money ,not many left bog stock in this condition.
The asking price for this beast is breathing on $20,000, and that is before the cost of shipping it and importing it to the U.S. It's a steep ask, but the Lucky Strike-liveried VJ23s are rare beasts and should climb some in value.