Located in Seattle, Washington is a good looking 1986 Suzuki RG500.  This example has a GHN transmission, TC exhaust, and a spares package.  Limited information provided but the seller provided a contact number.  Asking price is $12,000.  See the Craigslist ad here.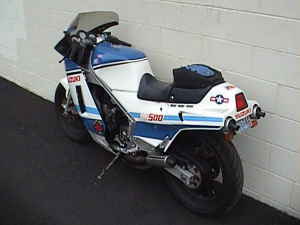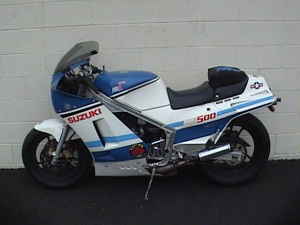 Also, available in Las Vegas, Nevada is another 1986 Suzuki RG500.  The seller states:
Cycle Worlds readers collection. Fox shock, Olins stering damper, fork brace, wolf pipes, GSXR wheels, JMC swing arm, Skidmark twin head lights. Many polished parts. Parked for ten years, never broken just tired.
"…just tired." is interesting wording.  Does the bike simply need to be tuned or have the motor gone through?  Regardless, the asking price is $7,000.  See the Craigslist ad here.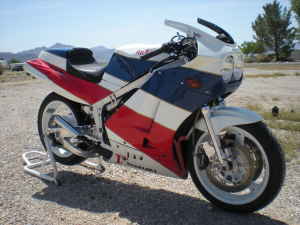 AG