Update 10.3.2013: Back on eBay after failing to sell in June 2012, the opening bid has dropped from $19k to $16k. Good luck to buyers and seller! -dc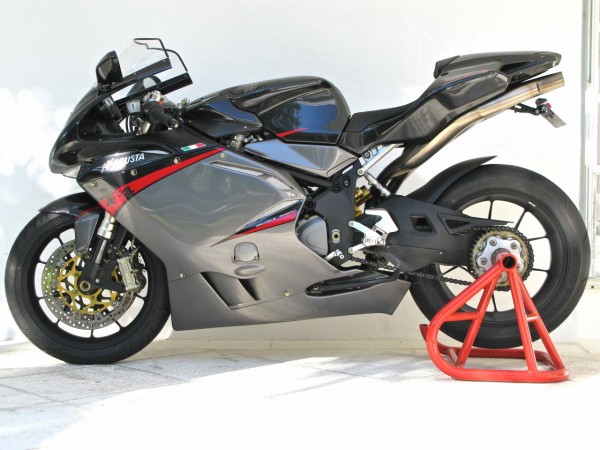 Reader Lauren recently contacted us to let us know this gorgeous MV Agusta F4 1000 312R model needs a good home. This bike has very few miles (2,300) and looks to be as pristine as they come. The photography is outstanding as well – really showing off what a piece of artwork Massimo Tamburini created with the F4 series of bikes.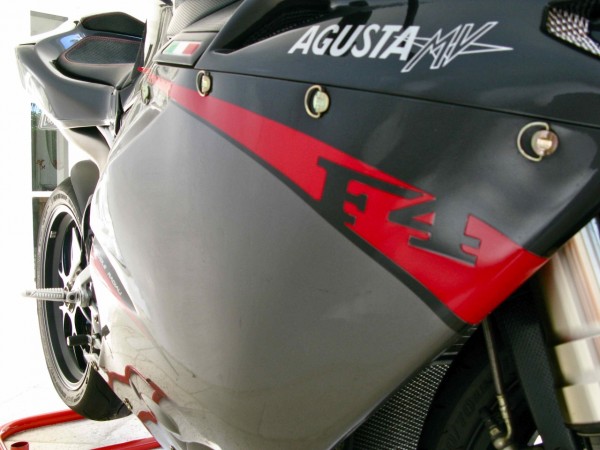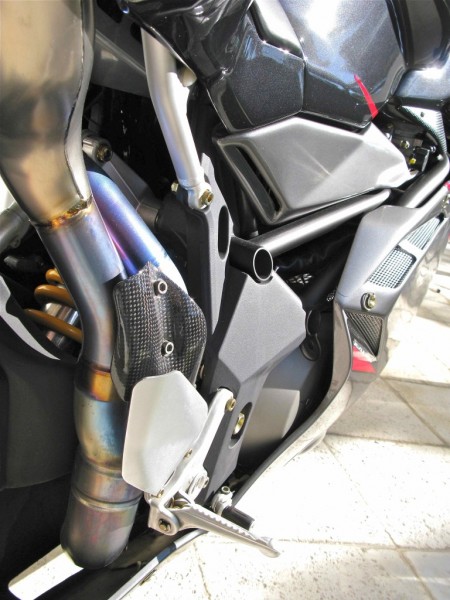 The "312" in the name refers to the claimed top speed – in this case, 312 Km/hr or approximately 194 MPH. While that won't be of much use to those US residents considering the bike (excepting, of course, summer trips to Bonneville), the bragging rights are there nonetheless. This particular bike is also graced with the rare and expensive full Castiglione titanium exhaust system.
From the seller:
Meticulously maintained 2008 MV Agusta F4 312R. Options include a full Castiglione Titanium exhaust system, a $10k accessory, factory Race ECU – tuned and optimized, reverse pattern shift kit (also have original factory shift kit), black racing chain, suede Castiglione seat, smoke-tinted signals front and rear, integrated rear signals with brake lights, race weight battery, 3M protective adhesive kit on key areas of body work to protect from road debris – installed since new. Over $40k into this MV.

Oil changes were done early and often for cleaner break-in period. Kept in Air Conditioned garage, responsibly ridden.

This motorcycle is in exceptional condition. The only mark on the bike is less than 1/2″ on the left side of the tail near the '312' decal where the 3M protectant was rubbed a little – see photos. This is on the protective coating ONLY and barely noticeable. There is no damage at all to the paint or body.
The general consensus is that if you are going to purchase a rare, collectable bike then you should search high and low for the very best example of that model. If you are drooling over the reborn MV Agusta brand and can see yourself on an F4 – but not just any F4 – then this "better than new" 312R might be the bike for you.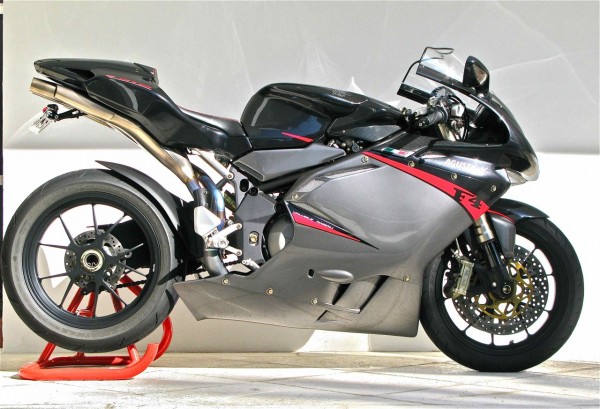 This auction is on right now, and the seller has set the starting bid at $19k. That is not bad money considering that a new 312R would have set you back $30,000 when new, not counting the add ons. Just be sure you check out all of the pictures (I only included some of them here). This bike is truly a rolling work of art, and the seller has captured that fact in the pictures quite beautifully. Good Luck!
MI