Probably not as desirable as Suzuki's RG500 4 cylinder or Yamaha's RD500, the NS400R is something in between an RD350 and RD500. In fact, it has a unique 3 cylinder configuration delivering about 70 hp. In the Rothmans colours as found here in France, it is a true classic Honda  of the mid 80s.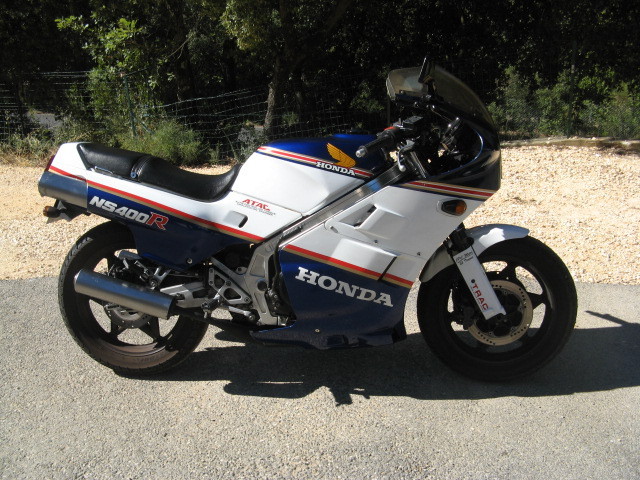 The bike is almost completely stock, and the owner will give you the original turn lights and rear seat cover as described below:
Honda NSR 400
Year: 1986
26,000 km
100% original
Give the seat cover and original turn lights
Second gear and segmentation is there 8000 kms
I guess this might mean that the piston segment were changed at 8000km and that the sprockets and chain were renewed (kind of early at 8000km, but I guess my French is simply not good enough, so  if you, the reader, are a French speaking please help…here's the original text 🙂
Honda 400 NSR
Année : 1986
26.000 kms
100 % origine
Donne avec le capot de selle et les clignotants d'origine
Pignon de deuxième et segmentation fait il y a 8000 kms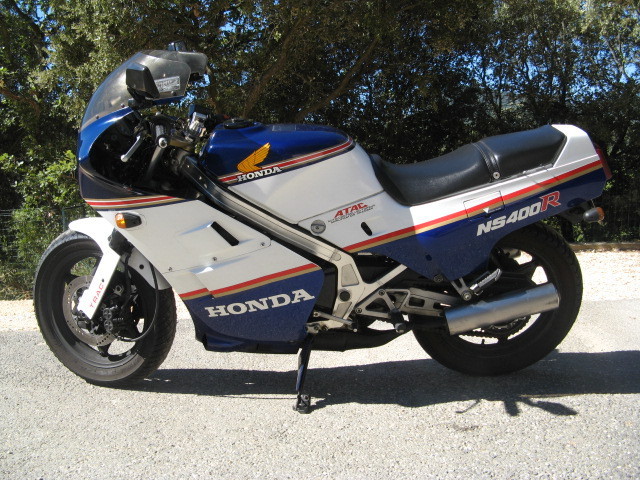 If you are curious about how such a bike would sound, check out the (unrelated) video form Italy below:

The starting price is set at 3500 EUR (about 4700 $) but be ready to offer more than that if you want to bring this bike home. the bike has just 26000km and seems in good shape form the few pictures available.
Claudio