Among the Ducati special editions, the Superlight also known as SL, was the name given to the 900 SS model of the early 90s.
In those years the 851-888 and the respective SP (Sport Production) models represented the cream of Ducati sport models. The 900 SS/SL was a more affordable model. It did share few components with the 851 but it was really a different motorbike. Yet, to give it a special flare, a few lighter bits were introduced like Marvic wheels, a front carbon fiber mudguard, a single seat unit (very similar in shape to those of the SPs) and upward exhaust.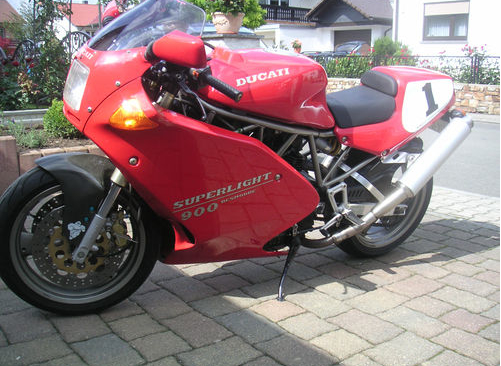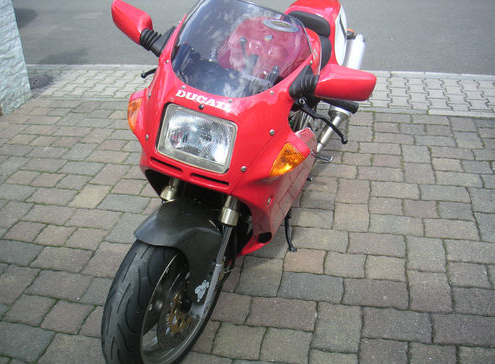 It is actually not so common to come across an SL. Recently a yellow one and now it is the turn for this more classic red model spotted in Germany. The bike looks to be in pretty good condition. It was imported from Italy in 1998.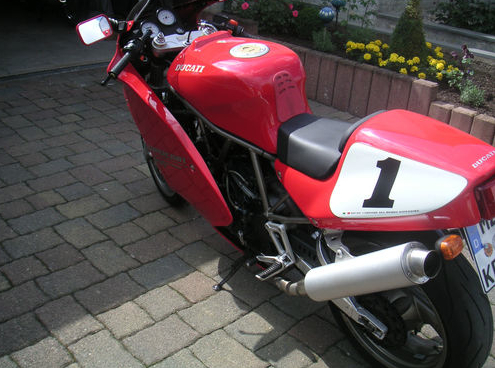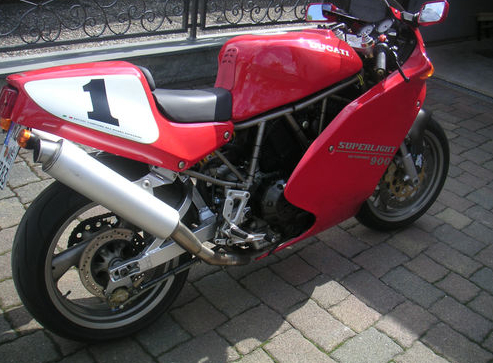 The power output of these bikes is not comparable to the 851-888 Superbike versions, but nevertheless the 900SS/SL are a fun tool on the everyday road. And they sound good too (here's one from Japan with Termignoni mufflers):
The model found in Germany had 3 previous owners and apart form the tinted windscreen and the threaded steel clutch and brake cables, it is in original condition. With 41000 km on the clock it is on sale on eBay at the link below.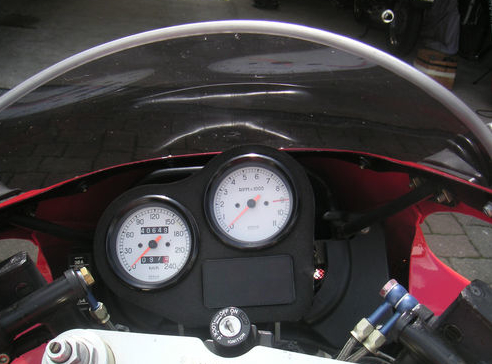 The current bid is 2300 Eur but expect this to go significantly higher.
Ducati 900 SS Superlight for sale on eBay.de
Claudio