This is a truly rare bike: a 1984 MHR color scheme Ducati Pantah 650. By the way MHR = Mike Hailwood Replica (see chap below):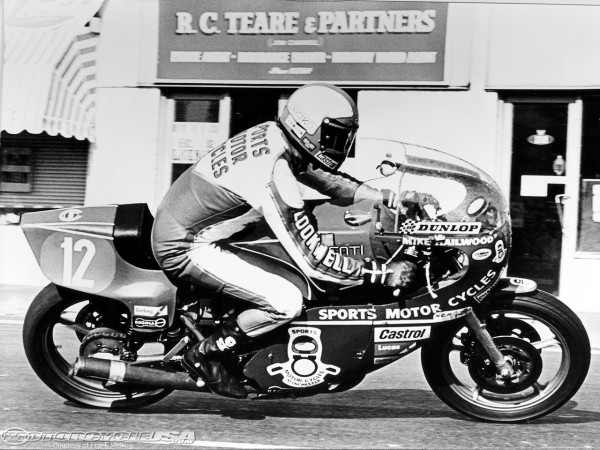 The Pantah is an important version in Ducati's history as it represent the ancestor of the commonly know Ducati L2 motors with the cams driven by belt. The upgraded 650 engine (up to 1983 it was 600cc) was needed for the homologation of the TT racer with which it shared the motor's 61.5 mm stroke.
This model is in really good conditions and on the market for an even better price.
The bike currently has 6400km on the tacho but this was replaced once and before and it read 16.000km. The bike had the last service in 2011 and it is now fitted with new tires, fresh spark plugs and a new battery. The owner will also give a workshop service manual (in German).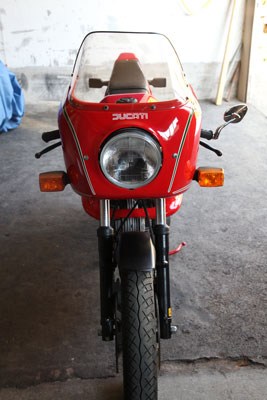 A few words from the seller himself Mr. Singerberger: (Translated from Google)
Replacement tires and battery new, service 2011, spark plug, MFK 2009, Speedo was replaced once valued so true mileage about 16'000km: Year: 1983 Mileage: 6'460 noisy tachometer, Accessory: buttocks, Workshop Paper (German), Special , paint is still original, the Pantah is fully functional and ready to go.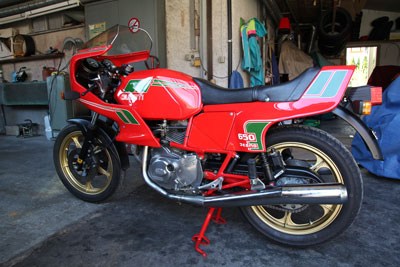 The bike can be picked up in Switzerland following the link below:
And here's a teaser video of a 600 version with an aftermarket exhaust:
Enjoy,
Claudio