Give me a minute to show you some bikes that are owned by some die hard RSBFS readers and are currently up for sale! Up first we have a 1991 Yamaha TZR250R 3XV located just up the road from me in Portland, OR for $5,500. Check out the for sale ad here!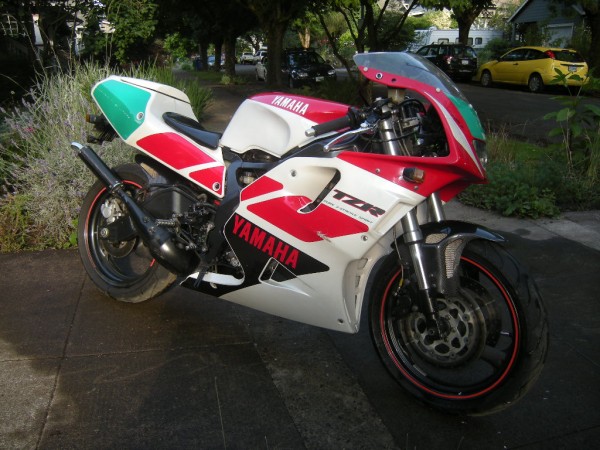 We also have a 1996 Kawasaki ZX7RR N1 for sale in Canada. The seller is asking $7,500 which i think is a fair price. I haven't seen too many clean ZX7RRs pop up for sale in the last couple months. So if you have been looking to get one of these, then take a look at the for sale ad here!
Thanks again to all you reader's out there for the heads up on some killer bikes for sale!
-JS