A one owner, less than 6k mile, iconic CBR900RR in California–sounds pretty good to me!
Bike: 1994 Honda CBR900RR
Miles: 5,985mi
Price: $4,000USD
Location: Concord, California
The seller uses all the good words to describe this bike:
THE BIKE ONE OWNER ALL ORIGINAL WITH LESS THAN 6,000 MILES ON IT. NEVER DOWN COSMETICALLY AND MECHANICALLY IS SUPERB. FOR ALL YOU HONDA LOVERS THIS IS A RARE FIND. THIS IS NOT YOUR AVERAGE BIKE, THIS IS LIKE KEPT IN A TIME CAPSULE BIKE…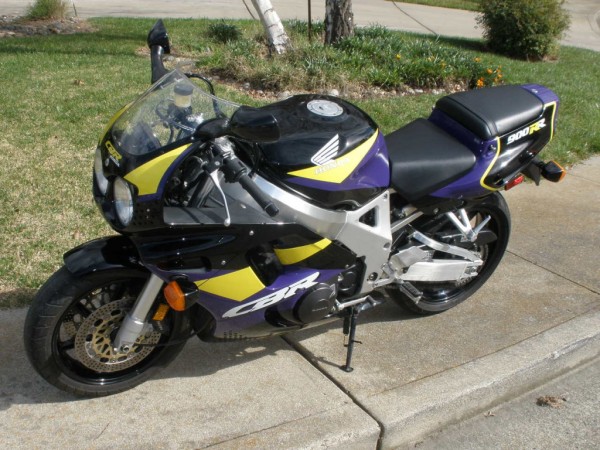 What are the negatives about this bike? Well, if you're going to nit-pick, it's not a '93 and it's not Red/White/Blue–that's about it. Other than that, it looks pretty good, notice in the gauge cluster photo that the brake fluid looks pretty fresh, that's a nice touch. Some fresh tires look to be in the bike's future though.
Mostly anyone who is aware of sportbikes from the last twenty-years would describe the early CBR900RR's as desirable, and this bike isn't an exception in all of it's purple and yellow glory. Lastly, the asking price of $4,000 isn't outrageous for this bike at all (See the other CBR900RR's we've posted here), make sure to take a trailer with you when you go to look at it. See the bike on Craigslist here.
AG