Brought to our attention by long time collector, reader and contributor to the site, this EBR is perfect for another Track Day Tuesday outing (even though it is a day early). Claimed to be derived directly from a WSBK team as we beg for more details, the pictures show a EBR 1190 modified for track usage but little in the way of provenance. We know that EBR did indeed go racing in 2014 through part of the 2015 season, with riders such as Larry Pegram and Niccolò Canepa, so there must be at least some of these bikes still around. There were still other areas in which the 1190 competed as a customer race bike for privateers, making the pool of available bikes somewhat larger; perhaps less prestigious than a full factory effort, but still quite capable. Let's look through some pictures: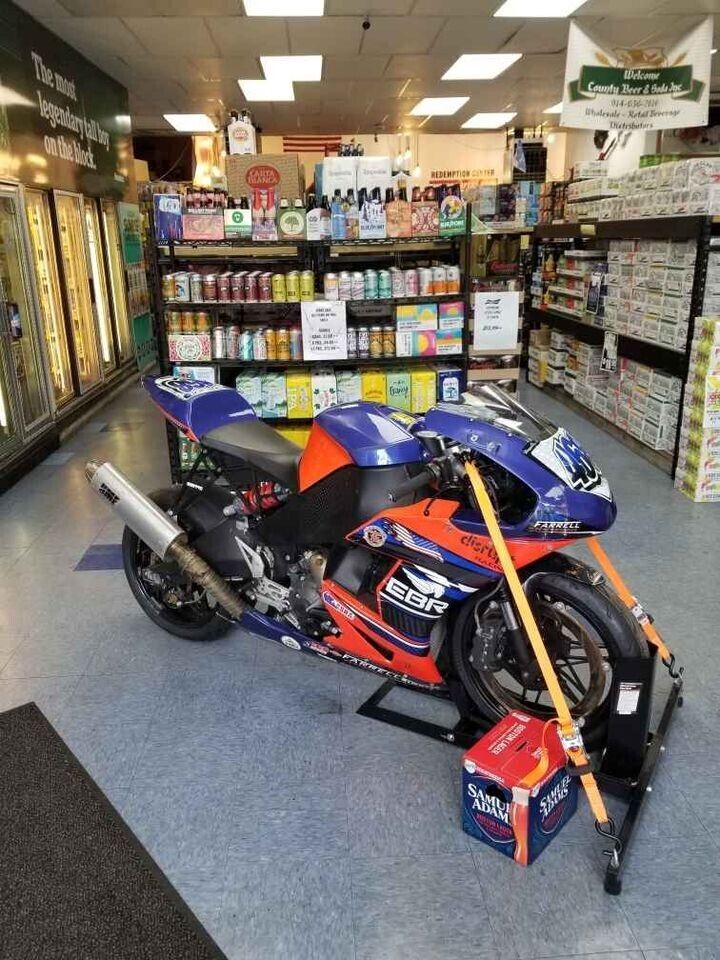 From the seller:
This is an 2014 EBR (Buell) 1190RX that came from the WSBK team. Suter clutch, reverse shifting. some unknown engine work with RS parts. Bike vin is xxxxxxracexxxx. This bike is very fast and not for street or highway use. Race Bike only frame as from the factory. I have a bunch of parts to go with bike. Just serviced. Lithium battery New Tires front and back. Fresh oil and fresh coolant. Bike is race ready. IM for more info. 8500.00 picked up. Motorcycle is in New Rochelle NY. 10801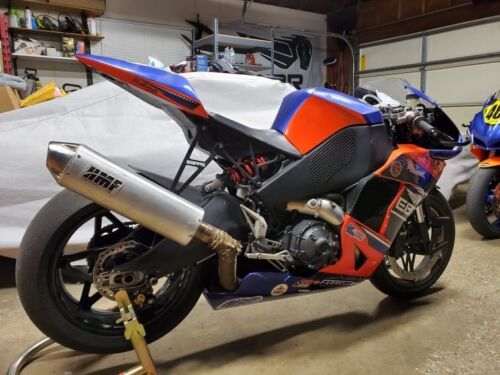 Erik Buell enjoyed a tumultuous time in the motorcycle industry; from red-headed step child of The Harley-Davidson Motor Company to breaking out on his own with Erik Buell Racing (EBR) in 2009. India-based Hero Motor Corp purchased a share in EBR in 2013, but by mid-2015 the EBR party was over; receivership was the only way out and the dream of an American sport bike was gone. Today's Track Day Tuesday offering is an EBR that deserves to be out on the tarmac, thundering out of corners and bringing a grin to whomever is lucky enough to ride it. I would love to know more about the history of this particular bike, but that mystery – and discovery – awaits the next owner willing to pony up the $8,500 asking price. Check out all of the details here, and Good Luck!!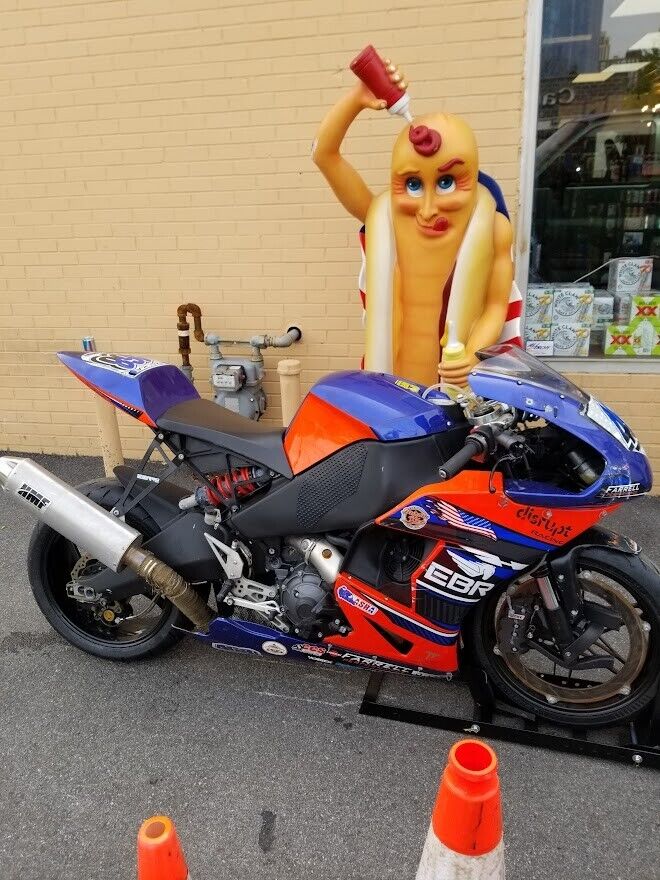 MI