Found this neat little 2 stroke on the Philadelphia Craigslist
Honda NSR 125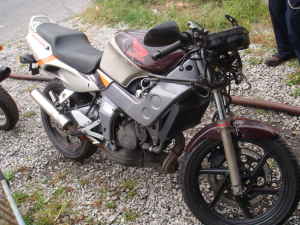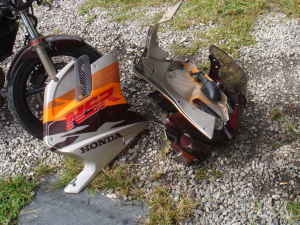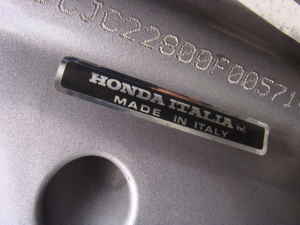 Okay, I  know its a little rough looking, but these are basically non-existent in the states so it definitely falls into the RSBFS category.  I have no idea why anyone would forgo hundreds of dollars, on the re-sale side, and not put it back together.  The owner is asking $1,250 for it, but I can't help to imagine that it would bring $2,000+ if it was remotely put back together.  This would make a great winter project and I think the price is very, very fair.  
The owner says:
 2001 NSR125 Honda 2 stroke Imported from Italy.  Rare Bike not available in the USA. Runs great but needs plastics.
 
Maybe my co-author Phil has a hook up on a set of plastics for this.  Phil?
I searched youtube and found a video that represents how it might look.  Check it out.  I would love to have something like this to cruise around on.  Listen to it sing! 
dd