Update 7.6.2020: This bike has SOLD! Congratulations to buyer and seller! -dc
This gorgeous little JDM ripper is an RSBFS alum, listed here in late 2017 by our buddy Gary out in Utah. Today, it makes a triumphant return, this time in Arizona and bearing its correct model year. Japanese market 1WG models are rare as hen's teeth as it is, and this one ups the ante with its unobtanium blue bodywork  and stellar condition. Gary has always been a fastidious and particular collector, and the current seller clearly carried on that proud tradition.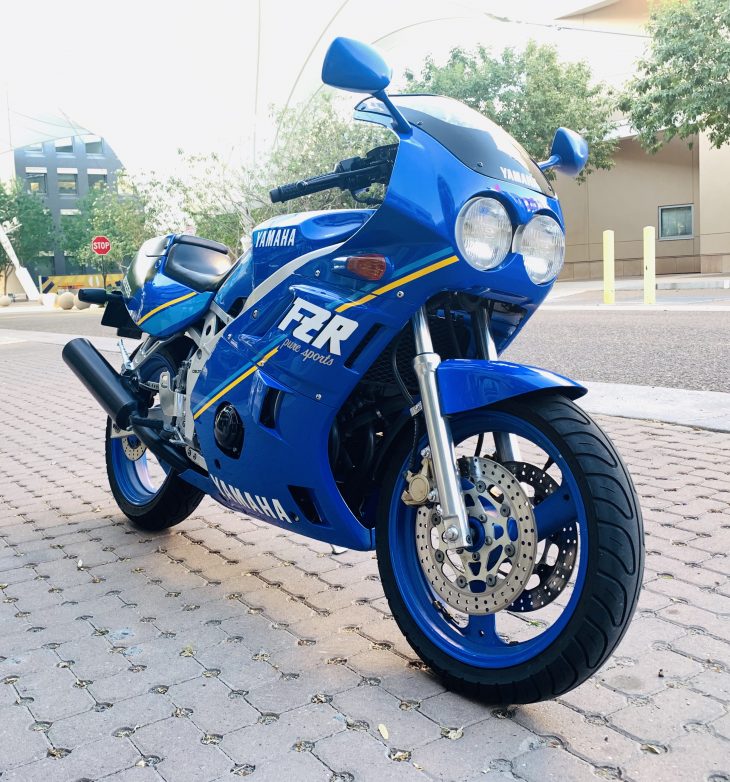 The Yamaha FZR400 is a gem of a motorcycle in any guise, with a rev-happy water-cooled four banger pushing around a gorgeous aluminum frame. Club racers loved these things when they were new, and you can still catch them tearing up AHRMA grids today. As with any welterweight ripper, they require handfuls of throttle and reward bravery and momentum with millimeter-precise handling.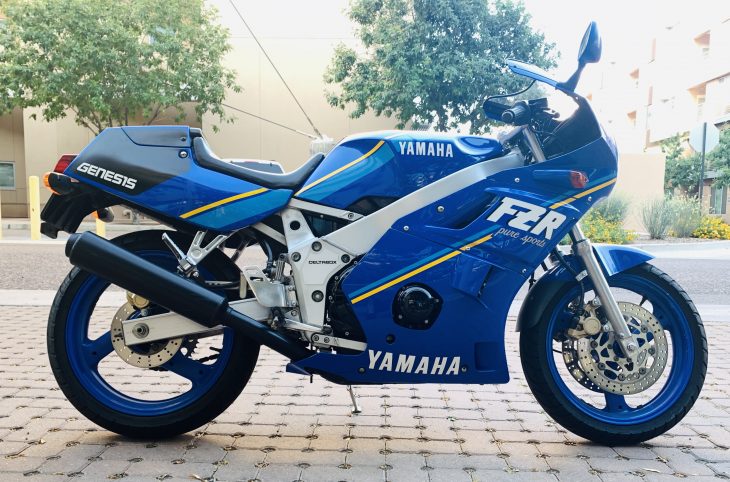 The bike appears to have been treated to new tires in the current owner's care, and he has added just shy of 1,000 kilometers. It remains in incredible condition.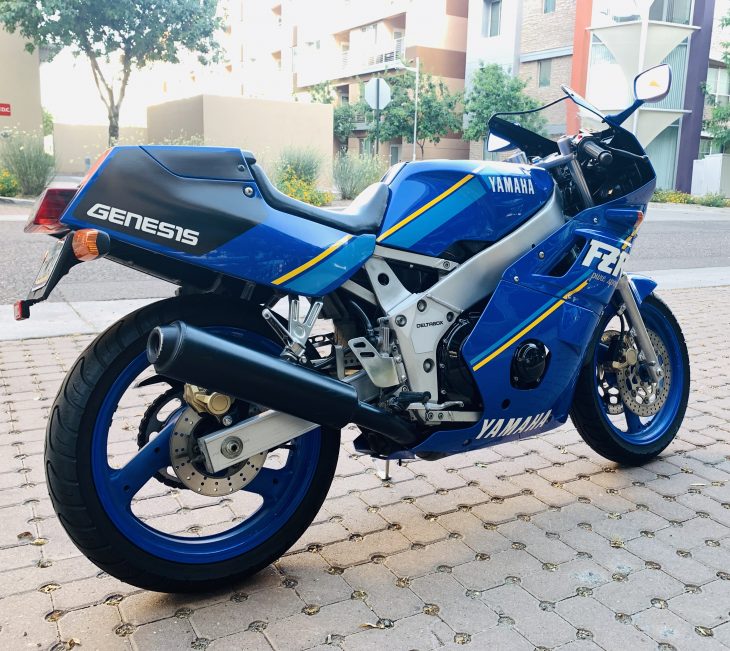 From the seller:
1987 Yamaha FZR 400 1WG , approx 10,399 KM or 6,461 Miles. I take it out at least once a week in AZ. Rare blue JDM bike, Very clean, Japanese tank sticker, Excellent running condition, Excellent overall condition, Everything works like new, New Tires, Previous owner's recent refresh includes: replaced front master cylinder with new OEM, Engine covers (caps) replaced with new OEM, New fuel petcock, New fork seals, New battery and fluids. All fairings, exhaust, and components not mentioned are 100% factory Yamaha original parts. No rust in tank. No paint touch-ups. Very minor normal light wear. Some corrosion on top of motor. Clean AZ title. $7600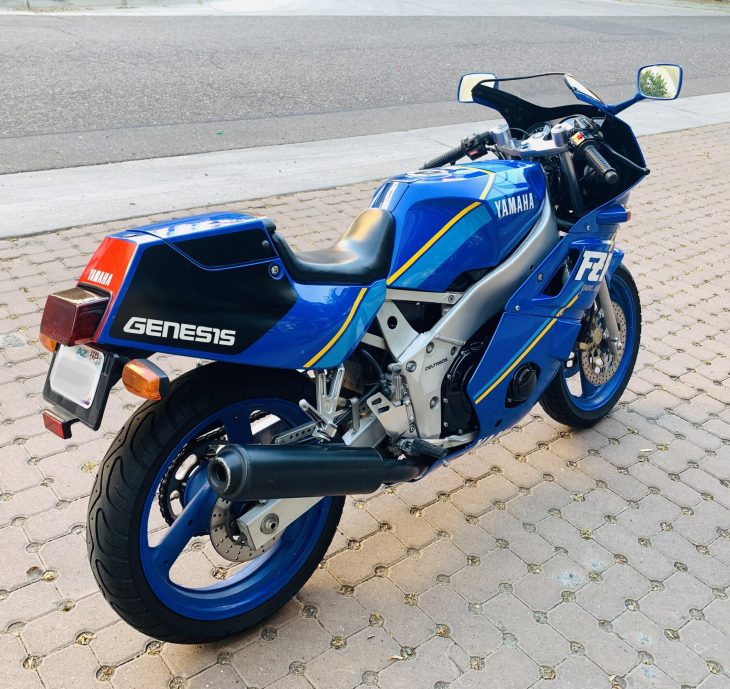 The bike is also listed here on Craigslist, where seller Chris's contact info can be found. In these trying times, we can't think of a more entertaining way to practice physical distancing.