Update 9.3.2020: This bike has SOLD! Congratulations to buyer and seller! -dc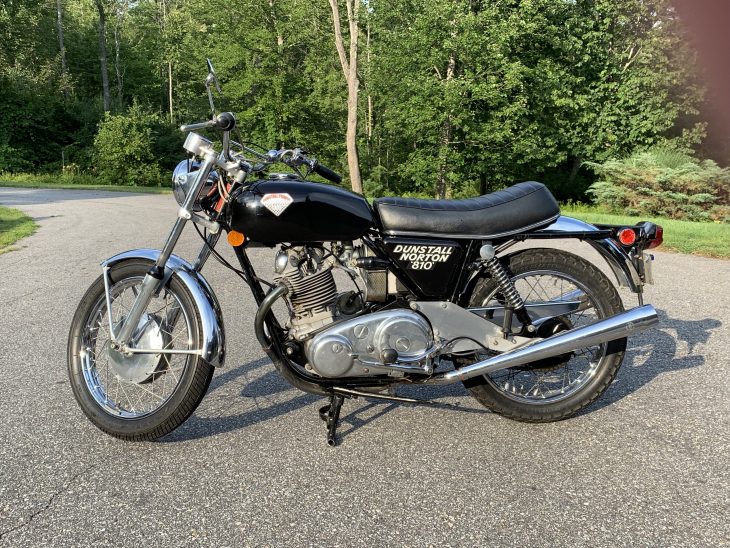 By the early 1970s, if you were a roadracer or a cafe rat with a few extra shillings and a penchant for Nortons, tuner Paul Dunstall's name was never far from your mind. A retired racer, Dunstall started knocking out performance exhausts for Nortons in his family's scooter shop, before buying a raft of leftover Norton racing parts and building spec engines for customers. His tweaks were the stuff of legend by the end of the 1960s, and in 1971, Norton commissioned him to build a few factory-tuned bikes around the Commando platform.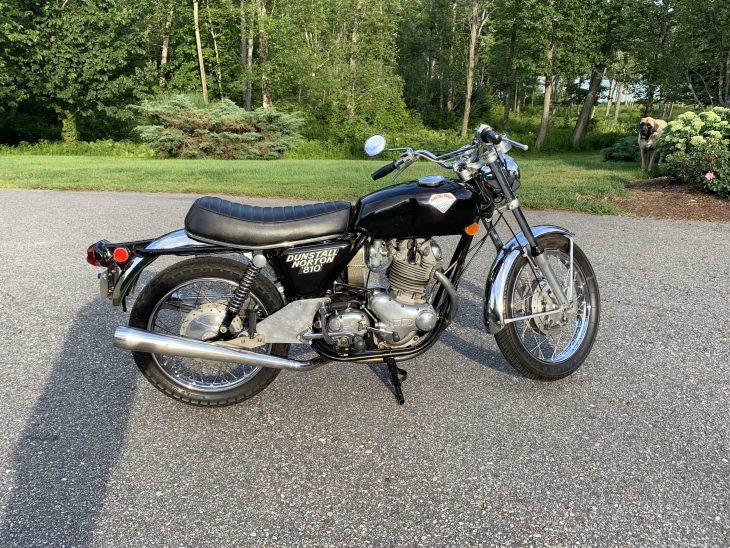 The result was the 125-mph, 70-horsepower 1971 Norton Dunstall 810 Sleeper, a parallel twin monster sporting a tiny fiberglass fuel tank, bored out jugs and bigger cams and carburetors than the stock bike. CycleWorld hustled their tester to the magazine's first-ever sub-12-second quarter mile. On the street, the bike would knock down the 0-60 run in less than five seconds. Heady stuff at a time when motorcycles were either Dennis Hopper's Harley Davidson or Brian Wilson's groovy little Honda.
This 1971 Norton Dunstall 810 Sleeper is a factory-built superbike, not one of the dozens of modified Commandos that followed the factory run. It has had a recent restoration, which included a new steel fuel tank to replace the ethanol-damaged fiberglass original. The steel tank is a great addition if you plan to ride this bike, but it would be a great idea to have the fiberglass unit restored all the same. In its 48 years, the bike hasn't managed to crack 3,000 miles.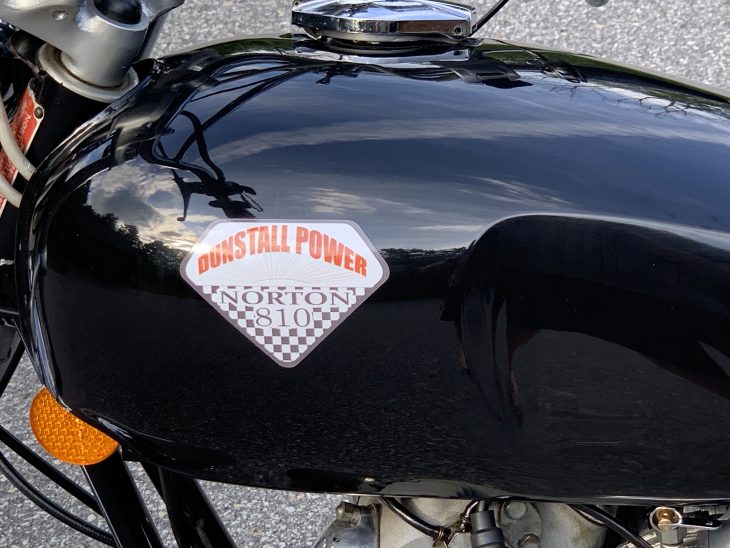 From the seller:
You are looking at a rare 1971 Norton Dunstall 810 Sleeper model. They say that less than five percent of advertised Dunstalls are true factory bikes, rather they are regular Nortons with added Dunstall parts. This is the real deal, an unrestored factory produced bike with 2,100 original miles. It's in amazing original condition with great patina. It comes with incredible documentation, original bill of sale, correspondence between the original owner and Paul Dunstall, shipping forms, customs forms and more. It really belongs is a Norton collection or a museum as it's a true time capsule.

The Sleeper model was designed to look like a regular Commando but run circles around them. This one includes the following options verses a regular Sleeper, 810 kit, Mk 4 Cams, a rare Quaife five speed transmission, high performance Dr. Gordon Blair exhaust and an electronic ignition.

The bike was just recommissioned by Jaye Strait of Britech New England, a well known British Bike expert. New carbs, coils, fuel lines, gas tank, etc. The tank was replaced due to ethanol having its way with the original fiberglass one. The new steel tank was painstakingly modified to look like the original, including reproducing the original decals and rear tank mounts. The original which is included can be repaired but we decided to go with steel for riding the bike but keep the original for collecting. The bike runs great pulls like a race horse smoothly through all gears and idles beautifully once warmed up. It's very entertaining to ride for an almost fifty-year-old bike. However, if you are going to ride it new tires are needed as the set on the bike is very old.

I'm happy to answer any questions and supply more photos. I will also work with your shipping company, but you are responsible for shipping. No low ball offers or tire kickers please.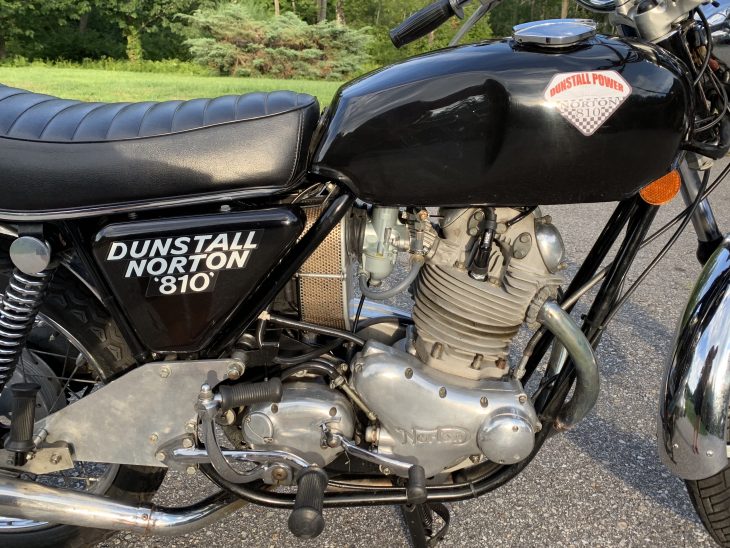 The bike is located in Concord, NH. If early English monsters are your thing, it'd be tough to find a cooler one.