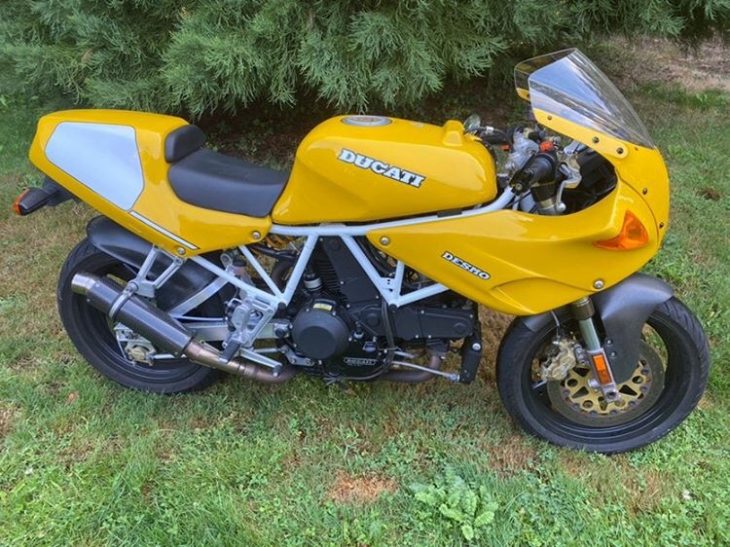 This beautiful 1996 Ducati 900SS/SP is a rare beast, being a yellow half-faired SP. Most of the time, the half-faired bikes were the lesser CR-spec model, which had lower end suspension and just weren't quite as tasty as the SP. The SP meant you got fully adjustable Showa suspension front and rear, but the 80-ish horsepower engine was unchanged from the CR. The 900 SS/SP was also famously the bike about which Hunter S. Thompson penned the terrified, fawning "Song of the Sausage Creature."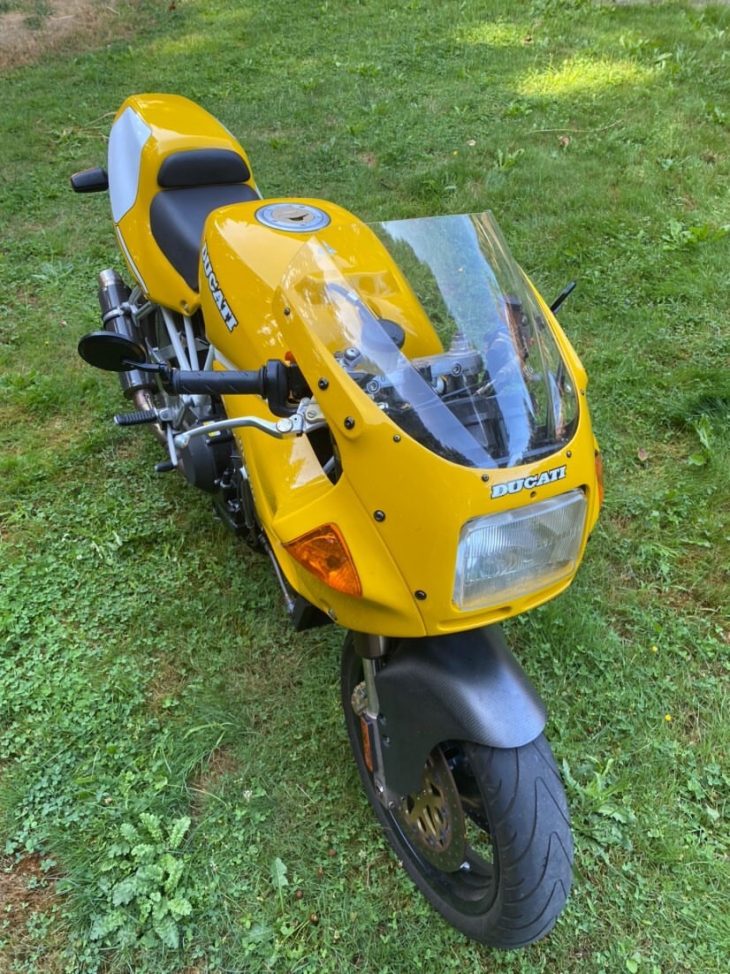 It's quaint to think about an 80-horsepower machine invoking the level of terror Thompson expressed, but even in the mid-1990s a powerful motorcycle was a very different thing than it is now, and Ducati's torquey delivery meant that terrifying velocities were much more easily accessed than they were on a peaky inline four. Theoretically, anyway. The 900SS's party piece has always been lithe handling, a slim waistline and a certain Italian-ness that makes the big much more than the sum of its bits.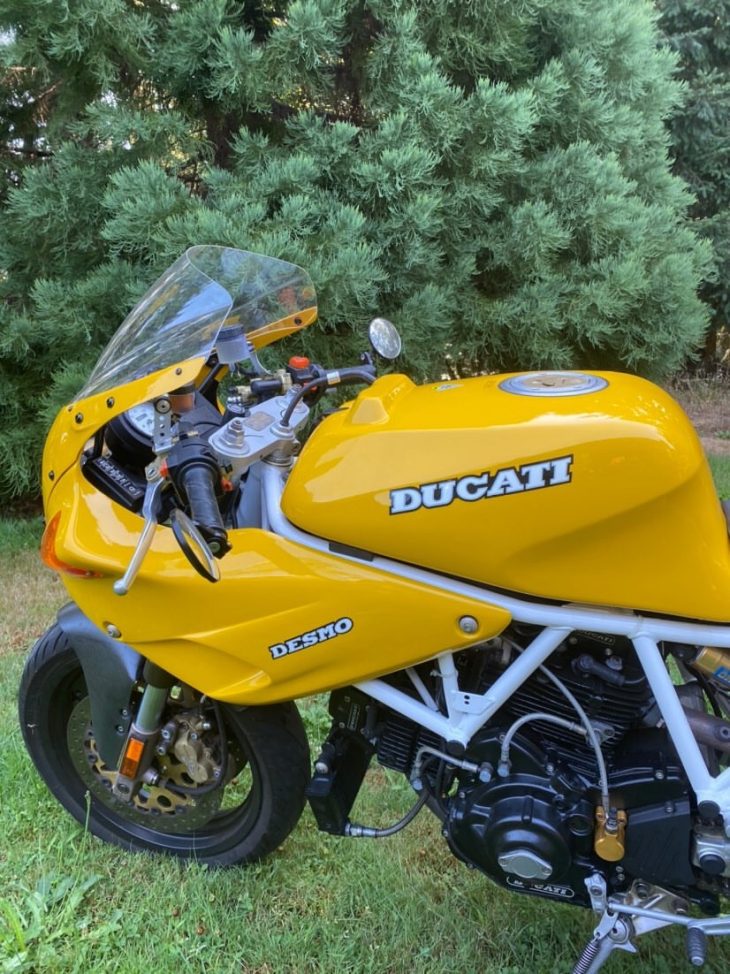 This 900SS/SP has been made even sweeter than stock, with an Ohlins shock replacing the already competent Showa, a gorgeous white powdercoated frame and a low-profile LED taillight to replace the blocky period unit.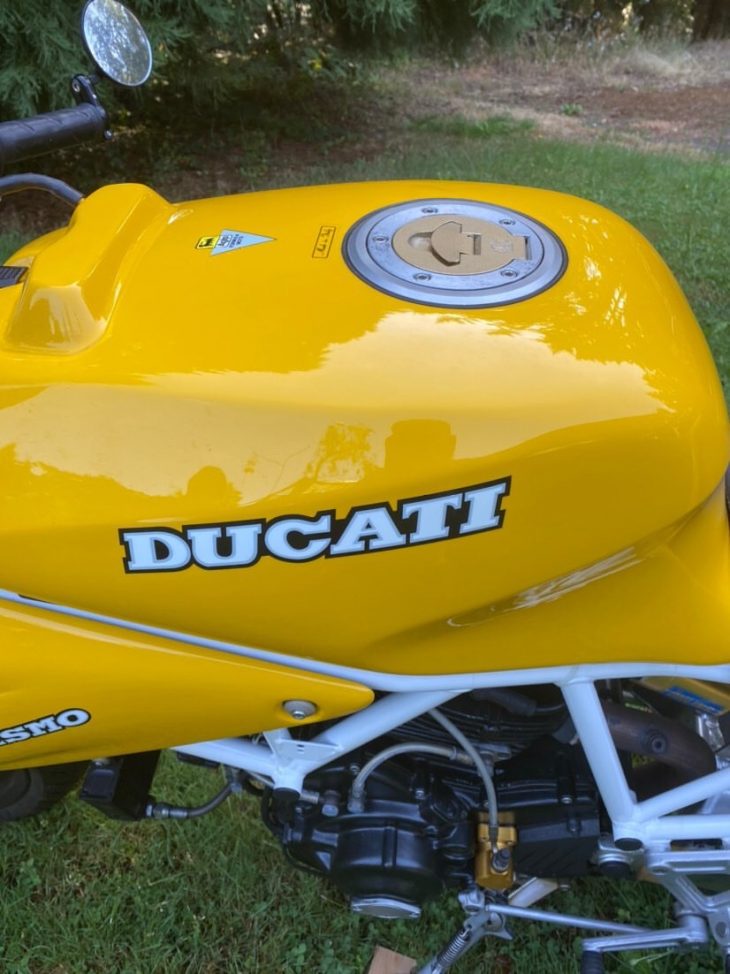 According to the seller, whose description was handwritten, the bike was built in 2017 by Moto Motivo in Raleigh, NC. In addition to the Ohlins and the low-profile taillight, it wears carbon fenders and a carbon exhaust, cast aluminum wheels and new Brembo brakes. The seller has added about 1,000 miles since picking it up last year. The bike is on a clean Oregon title, and asking price is $6,200.