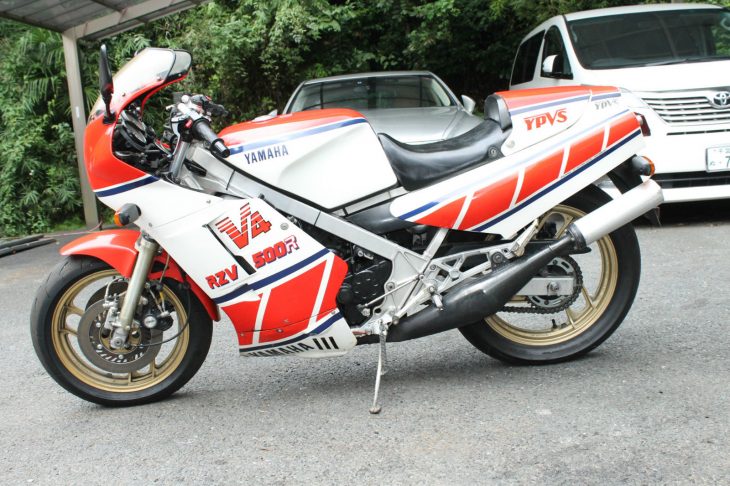 This Japanese-market Yamaha RZV500R is a bit of a double-edged sword: one one hand, the bike came with a lightweight aluminum frame instead of the steel frame found on bikes destined for other markets. But, on the other hand, power output was restricted, down from 88hp to 64. From a pure performance perspective, the ideal RZV might be an aluminum-framed bike with a de-restricted powerplant, although purists might balk. Only real problem here: this Japanese-market RZV is currently in Japan…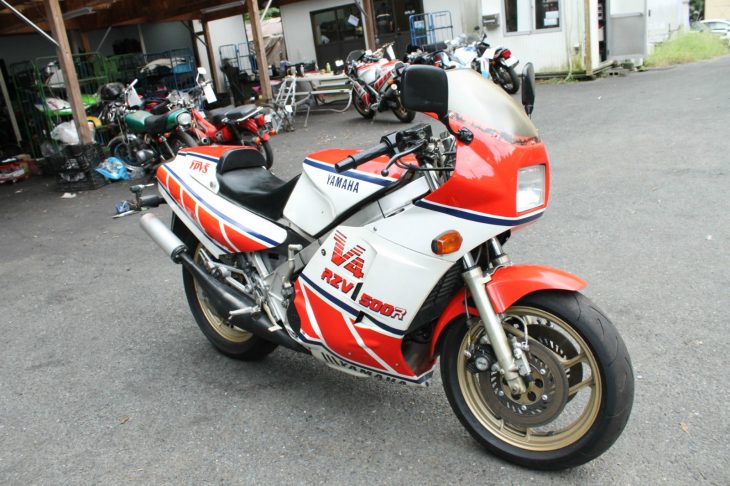 Also known as the RD500LC, Yamaha's V4-engined GP-replica was never officially imported to the USA anyway, and the bike is old enough that, in some states at least, registering this example shouldn't be too hard. It competed in a class of two against Suzuki's square-four powered RG500 Gamma and was the much more civilized option: the liquid-cooled 50° two-stroke V4 had twin cranks, Yamaha's YPVS powervalves, Autolube oil-injection and, most importantly, a balance shaft to smooth out engine vibration. That shaft was supposed to improve performance by allowing other parts like the frame to be made lighter. In practice, it made the RZV the heavier, more refined option, and that hurt the bike's reputation among hard-core enthusiasts.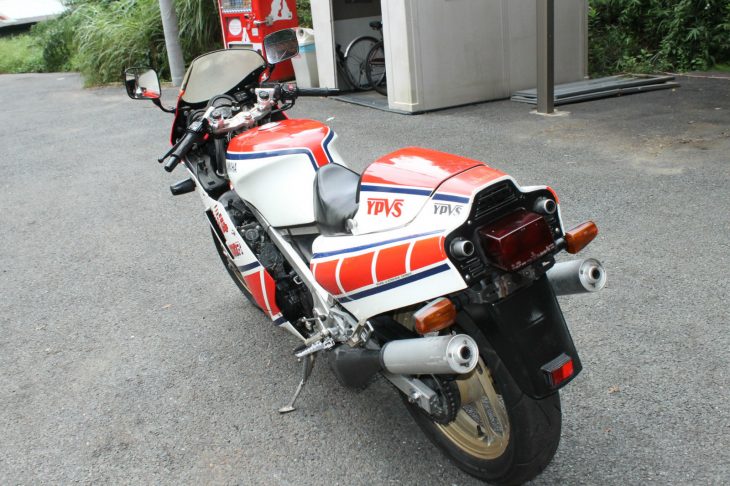 But honestly, if you're looking for an authentic two-stroke 80's race replica, you really can't afford to be all that choosy, especially with Gamma prices headed through the roof. And it's not like the RZV isn't an exciting ride: handling is still excellent, with anti-dive forks up front and a rear shock mounted under the engine to clear up space for the upper cylinders' expansion chambers.
From the original eBay listing: 1987 Yamaha RZV500R for Sale
Very rare 2 stroke bike from Japan to you!!
YAMAHA RZV500R
VIN: 51X-0017**
Year: 1987
Mileage: 43,451km
Condition: Running very well.  Meter is aftermarket or export model. Mirrors are for export model.
We'll attach Japanese original title, Sales certificate in English, Bill of sale in English.
Shipping : Price is including the shipping cost from Japan to port near your place. We'll put in the wooden crate and ship by sea.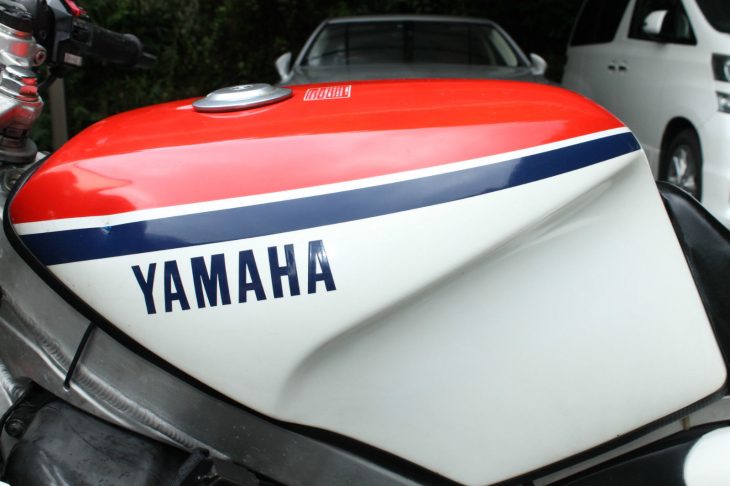 The bike looks complete and in decent cosmetic condition, although there are a few minor scuffs, as you'd expect on a bike that's got the equivalent of almost 27,000 miles on it. I'd appreciate a few shots of the bike without its bodywork: covered parking is at a premium in Japan and many of these bikes have spent a good deal of time out in the elements, so surface corrosion and rust are pretty common. The Buy It Now price is listed at $9,800 with plenty of time left on the listing, so there's still time to check with your local DMV if you've got an RZV-sized hole in your collection.
-tad