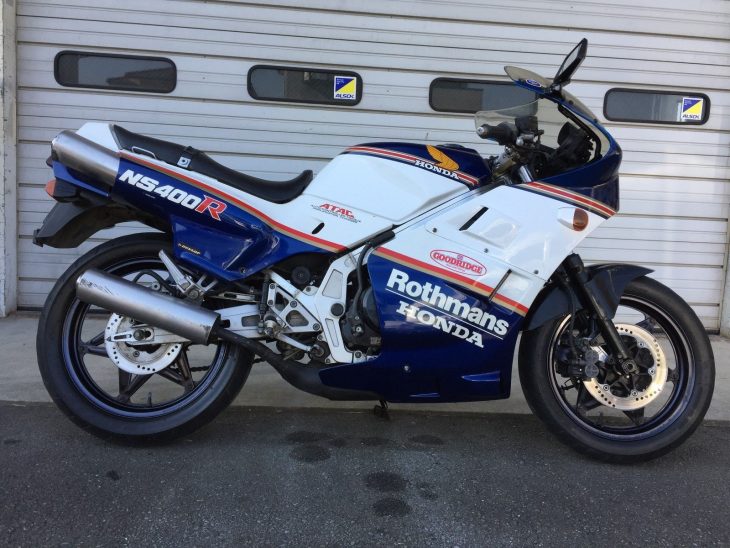 The 1980s were a very exciting time in the motorcycling world, especially for fans of Japanese bikes, and a huge variety of machines were available in a dizzying array of configurations: two-strokes and four-strokes, singles, twins, triples, fours, and even six-cylinder engines. And it wasn't just engines that saw the application of innovative new technologies: anti-dive forks, electronic ignitions, and radial tires all became common on sporting machines for the first time. Of course, race-replicas were very popular as always, and into the mix came the Honda NS400R that combined all of those elements into a potent little package.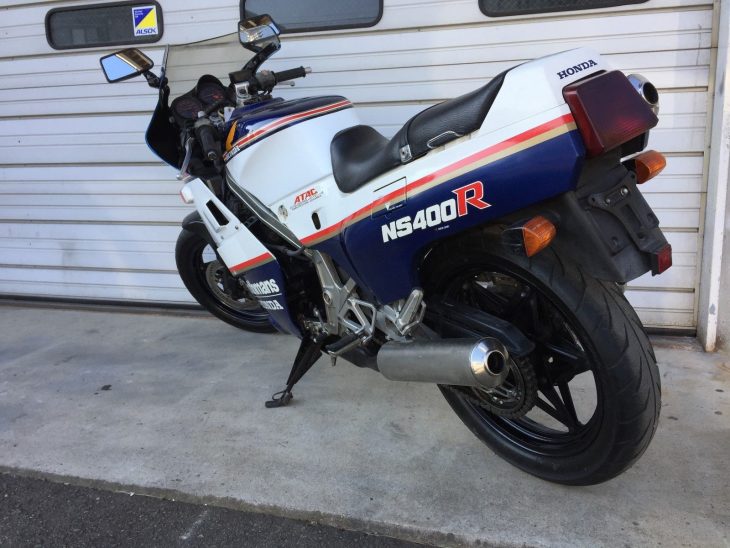 At the center of this unusual machine was a liquid-cooled, 90° V3 meant to ape Honda's GP machine of the period. Although with the two flanking cylinders canted forward and the middle one pointing up, it was actually the reverse of the racing machine's configuration that had the single cylinder pointed towards the front. As you'd expect, the two-stroke had Honda's ATAC powervalve to give the bike some additional midrange grunt and the 387cc engine put out a claimed 72hp through a six-speed transmission to the rear wheel. Overall, the package was very refined, with a claimed weight of just 360lbs. Handling was a definite strong point, helped by TRAC anti-dive forks up front and a Pro-Link rear, with modular Comstar wheels and radial tires at both ends.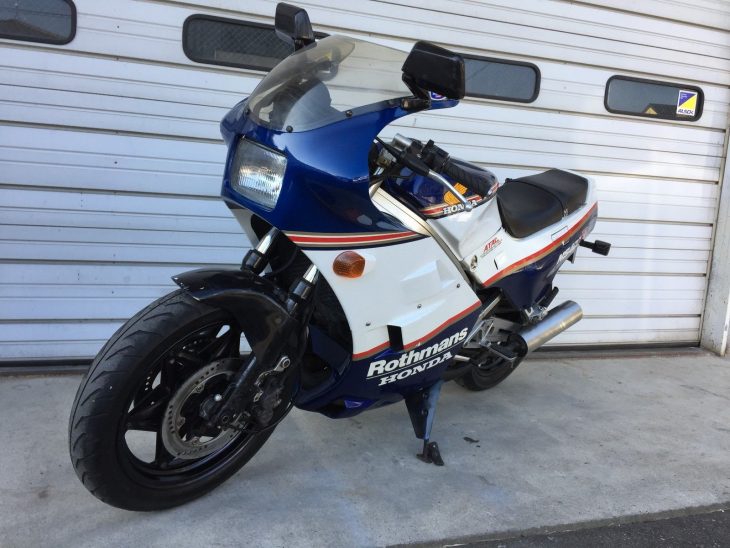 Also, because I'm into weird details, I have to point out the tiny triangle of fairing that folds out when the sidestand is extended. Does it serve any practical purpose? Of course not. Did it cost real money to develop and manufacture? For sure it did. But that's the kind of detail that defines bikes of this period.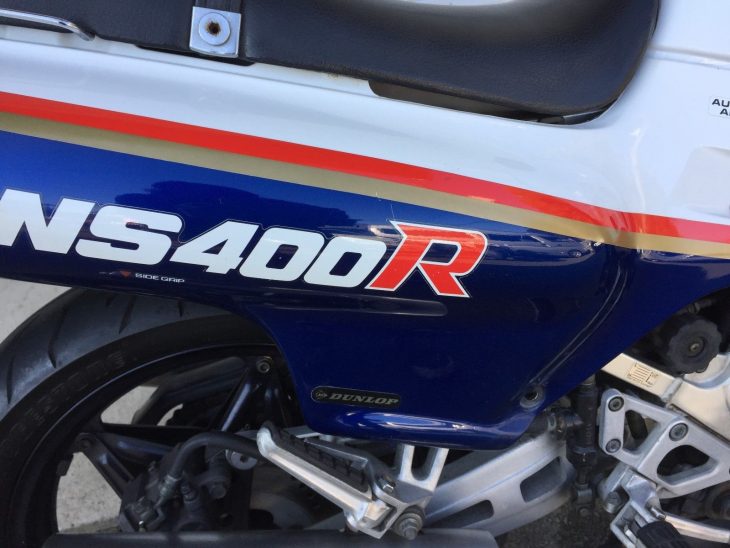 So why a 400cc machine, when Suzuki and Yamaha were producing race-replicas closer to the actual racing displacement of 500cc? Well bikes intended for the Japanese market were limited in terms of power and displacement throughout the period, and Honda likely wanted to make sure a single version of the bike could easily be sold in all markets. Unfortunately at the time, a perceived power and performance deficit compared to the RG500 and RZ500 likely hurt sales, but I think that's far less of an issue now: none of these bikes are especially fast by today's standards and the handling of the NS400R is famously good.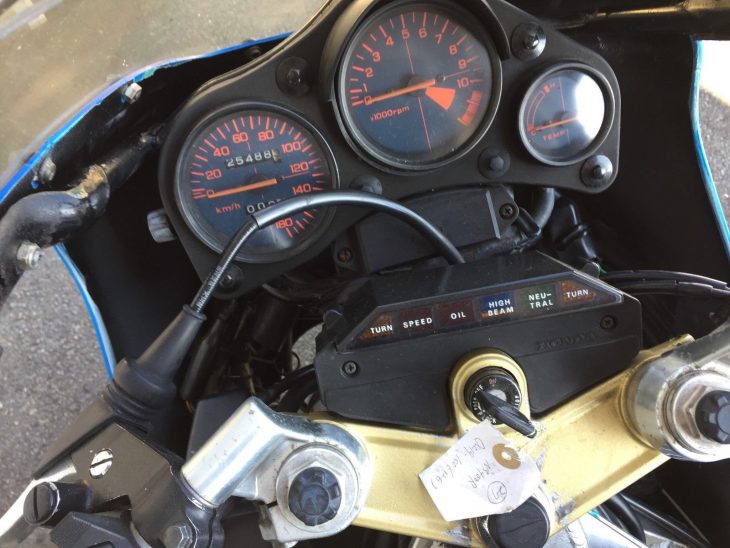 From the original eBay listing: 1986 Honda NS400R Rothmans NC19 for Sale
NS400R a road going replica of the GP motorcycle. 2 stroke with a V3 engine.

The bike is imported from Japan. Not registered yet in the US. This bike is sold without title. (NO TITLE) Sold as is with NO warranty NO refunds NO return.

Start engine! Runs OK, new battery.

This bike is original, with 25,488 km (15,837 miles) This motorcycle is 31 years old. Some scratches so look carefully all pictures and video. Sold as is.

Buyer responsible for vehicle pick-up or shipping to your location. (Bike in Carson now.) If anyone wants to come see the motorcycle, please contact me.
These flew under the radar for a long time, compared to the 500cc Suzuki and Yamaha, but prices are on the rise now. This recently-imported example looks shiny, and the seller claims it is original. A few scrapes and scratches mar the bike, and the lower right-side pipe does have some damage, although maybe that'll buff out? There are no takers yet at the $5,800 starting bid with a couple days left on the auction. As always, the lack of a US title may be discouraging bidders, as that can be difficult to navigate, and many would rather not deal with the headache.
-tad