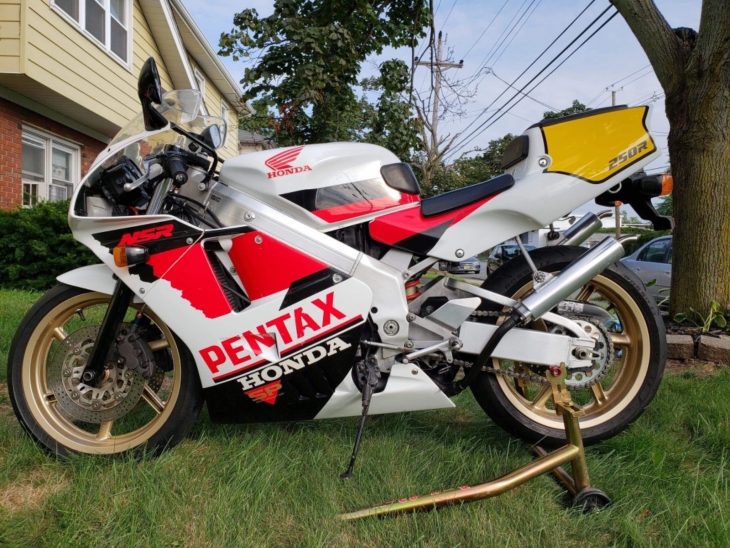 The New Jersey Turnpike, in spite of being the punchline for a million jokes, is actually a marvel of modern efficiency, an engineering feat that allowed commercial traffic to flow more easily through state to points north and south. But there are just too damn many cars in Jersey for the traffic to flow these days, and the engineered straight-line qualities that make The Turnpike a great commercial road make it a horrible road for motorcyclists, unless pinning the throttle to the stop is your thing. And today's Honda NSR250SP is pretty much the worst bike for that kind of riding.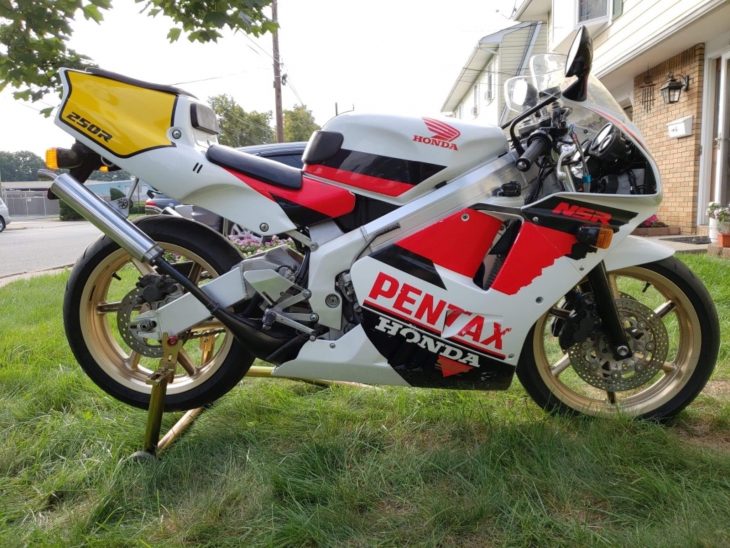 With just 249cc worth of two-stroke power on tap, sustained high-speed runs, or high-speed runs in general are pretty much out of the question. Sure, it'll do 130mph flat out, but it's tiny and, at just 288lbs dry, it's pretty obvious the NSR250R wasn't designed for that kind of riding. Fortunately, you don't have to go very far in New Jersey to find the kinds of roads the little two-stroke is perfect for: it's not called "The Garden State" for nothing, and it can be a beautiful place, once you get clear of the seemingly ever-present congestion. And deer: they're everywhere. Luckily, this lightweight machine has triple disc brakes to pull the little NSR up quickly, should one of those things leap or just wander out into your path.
Power came from a slightly undersquare liquid-cooled two-stroke 90° v-twin with bore and stroke of 54 x 54.5mm. Two strokes are mechanically simple, obviously pretty dirty, and the bike still uses carburetors, but the NSR is in every other way a very sophisticated machine. Honda's PGM-III system controlled ignition advance and the RC valves based on information supplied by throttle and gear-position sensors. The six-speed gearbox was a cassette-type to ease gearset changes trackside, although that's more of a theoretical benefit than a practical one for most owners. The SP or "Sport Production" version seen here added a dry clutch and lightweight Magtek wheels, along with adjustable suspension at both ends. In between the standard R and the SP was the mid-level SE model that lacked the SP's magnesium wheels for a reduced cost.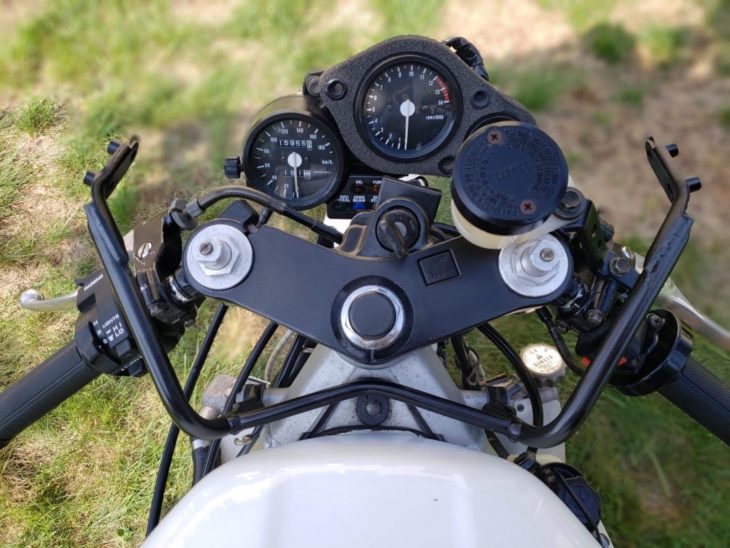 From the original eBay listing: 1991 Honda NSR250R SP for Sale
1991 Honda NSR 250 SP

9913 Miles clean New Jersey title 

Fresh fluids (coolant, gearbox, 2T and brake fluids)

Rust free tank

All original plastics

Bike does have some light scratches on the side fairings, broken tab on the belly pan and broken piece on the front upper fairing. Please take a close look on the pics for better description of the condition. Everything else is in really nice shape including the frame, subframe, fork, tank, wheels and tail piece. Please feel free to message me for any inquiries. Thanks for looking
The Buy It Now for this NSR250SP is $9,800 which seems reasonable, considering some of the more outrageous asking prices we've seen for NSR250Rs, especially the higher-spec Sport Production model. The bike isn't described as being perfect, but seems like a clean runner, and that Jersey title is a nice extra: when it comes to grey market bikes, The Garden State isn't the easiest DMV to navigate.
-tad