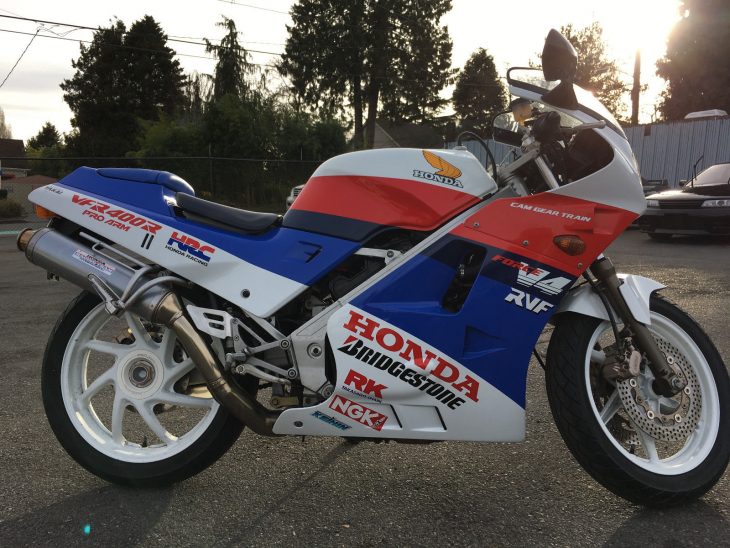 The later NC30 version of Honda's VFR gets most of the attention, due to the fact that the style and specification so closely mimics the iconic RC30 at about half the cost, but this earlier VFR400R NC24 still makes for an appealing and attention-grabbing ride. The NC24 was sold in 1987 and 1988 and featured a 399cc V4 with gear-driven cams, although it had a more conventional 180° crank instead of the later bike's 360° "big bang" firing order that helped give that later bike its distinctive character.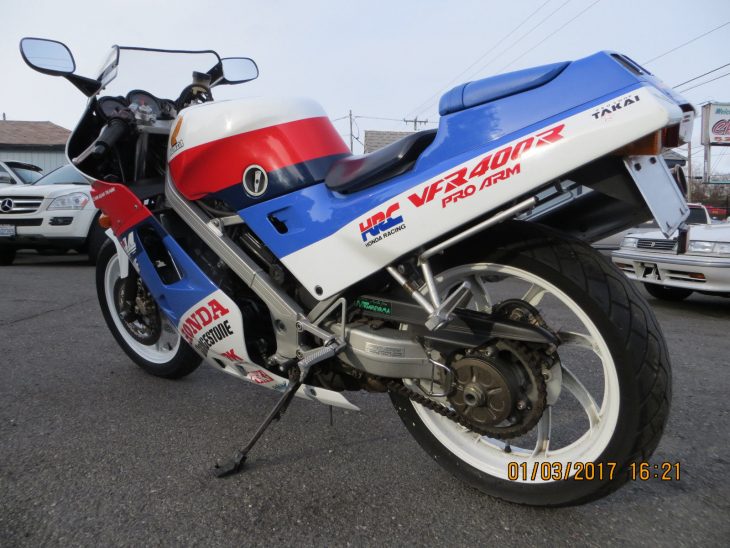 The 60hp produced by the V4 was modest but very flexible and the gear-driven cams added a characterful whine to go with the precise cam timing that prompted their inclusion. The VFR400R was light at around 350lbs dry and handling was predictably excellent. The bike's endurance-racing design brief is clearly reflected in that ELF-designed Pro-Arm single-sided swingarm, here secured by four nuts [hidden by a plastic cover] instead of the later NC30's genuine single nut.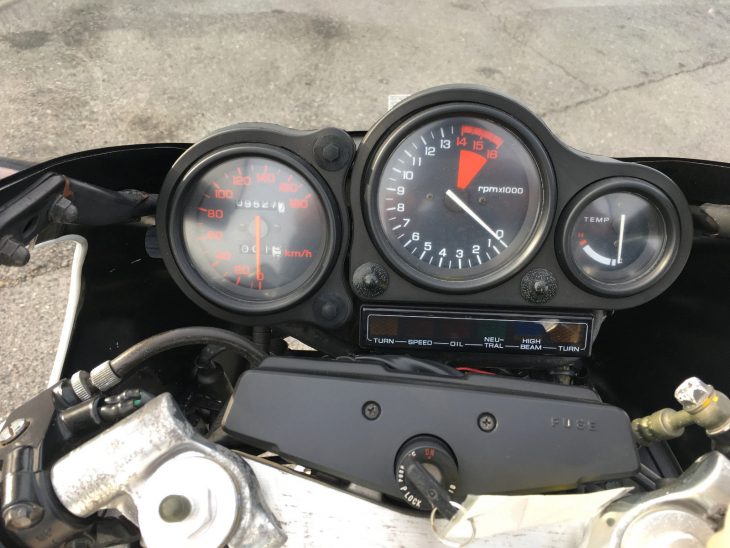 Styling is fairly conventional, apart from that swingarm and high-mount exhaust. The bike has a single trapezoidal headlamp instead of twin round units found [for most markets at least] on the later NC/RC30's, making this earlier VFR a bit of a bargain, considering the engineering and heritage on display here. This one is a fairly recent import from Japan and comes with a Washington State title!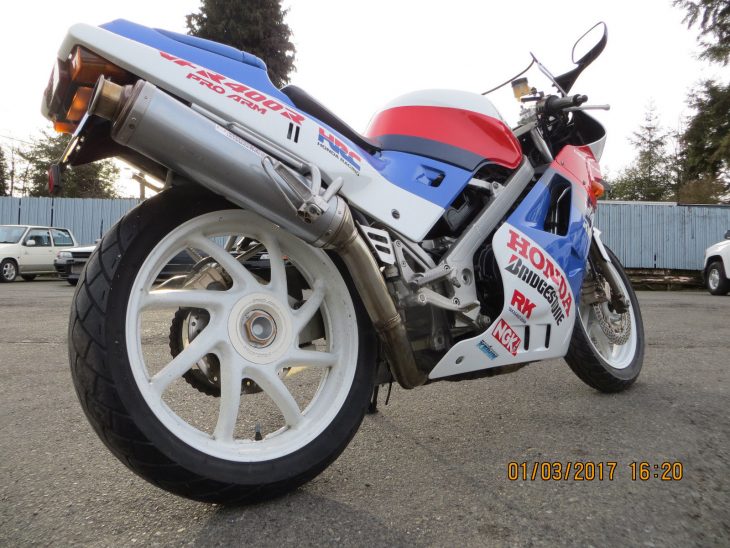 From the original eBay listing: 1987 Honda VFR400R NC24 for Sale
Directly import from Japan, BDS Auction.
Honda VFR400R
1987 year
First generation with: single rear Pro-Arm system.
Model NC24-10006460
9526km- approximately 6500 mile original!
Excellent condition , new battery, oil filter, spark plugs.
Has clear WA Title!!!
No Trade!
We are a licensed dealer and importer of Japanese vehicles.
Have been importing since 1996!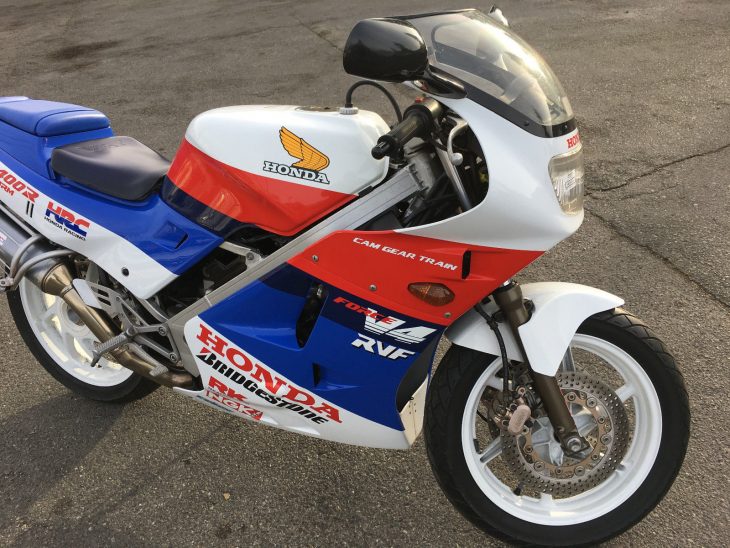 The seller also includes a video walk-around and startup of the bike. The little V4 seems to fire up pretty easily, once the cameraman remembers the choke, and the bike makes a nice, exotic whir. $5,900 seems reasonable for this bit of Honda history: everything works and, although there is some of the expected surface corrosion on a Japanese import, the bike looks very complete, with low miles and tons of cool engineering detail.
-tad