Not feathering the throttle in the twilight of the flat twin engine's development, BMW made a great re-design for their 4-valve boxer sport. The R1200S was more sport and less touring, and this mint example has done very little of either.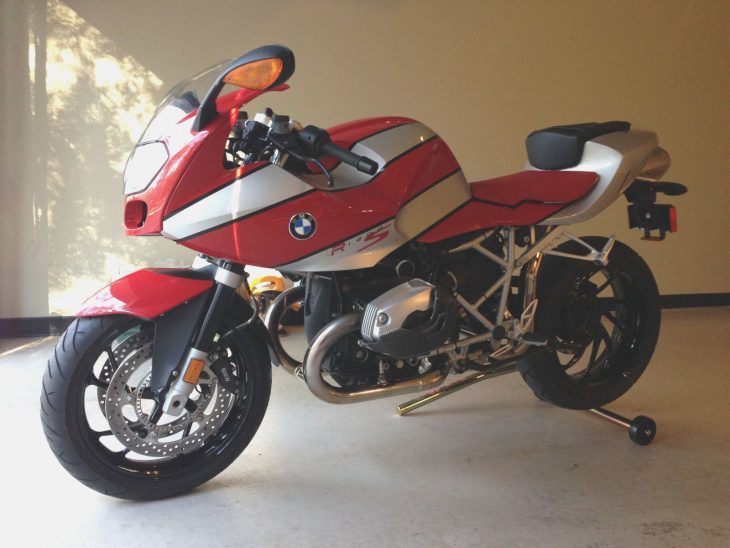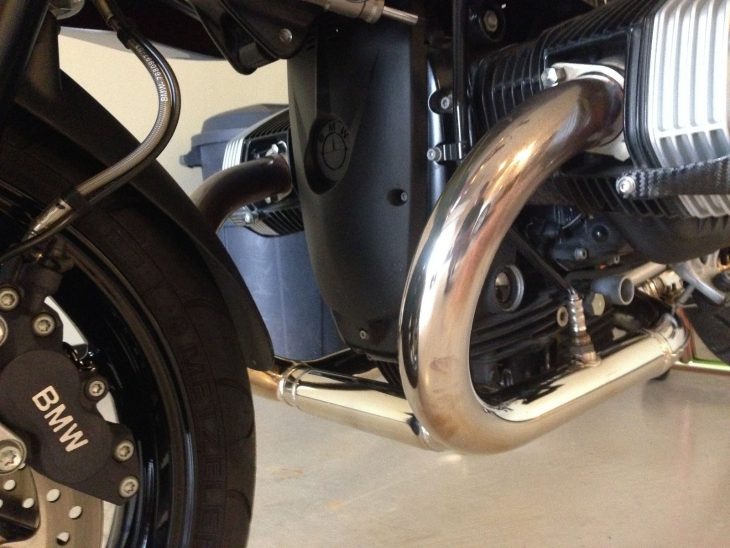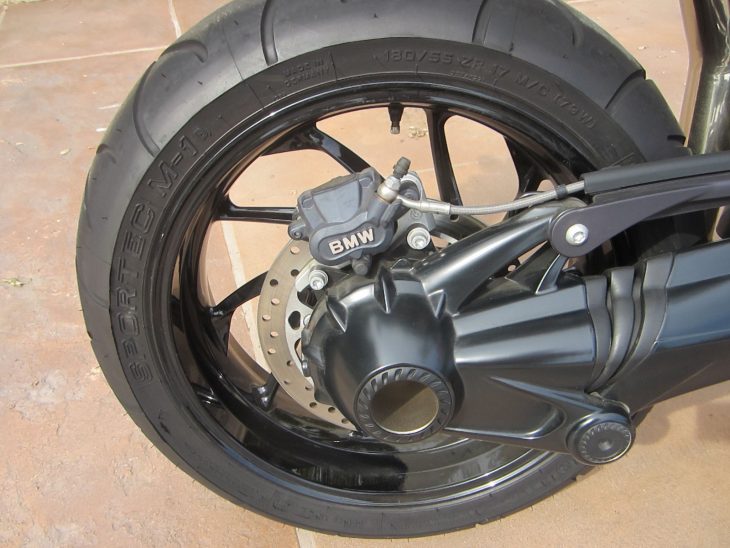 For 2007 BMW went more mainstream, shelving the cast aluminum backbone for a much lighter trellis frame, with the power unit providing support for the Telelever front and Paralever rear suspension.  The oil-cooled heads have four valves running off a single overhead cam with 122 hp being the result.  The usual outstanding brakes are available with a sport-oriented two channel ABS that also has a defeat switch.  Frame-mounted supersport fairing flows into the sculpted tank and seat fairing, above a couple of the nicest alloy wheels ever.
There's a sad part to the story of every 10 year-old sportbike that hasn't even made oil-change miles, but it's good news for a fan of the model.  This R1200S was also well-spec'ed with ABS, heated grips, and jazzy option paint.  Original tires would need a serious reality check before any kind of spirited riding.  The Georgia-based second owner says this in the eBay auction:
Complete leather box and key fob, pressure gauge etc. the manuals and brochures are as new. I have the original invoice. Bike has been in heated garage. Candy Cane Paint ($800 option) with BMW suspension and 5.5" rear wheel. ABS, heated grips, factory power plug, battery pigtail for charger. Leo Vince Carbon cylinder covers, Pitbull rear stand. Oil changed with factory oil. Brake purge and bleed. NO codes on my GS911. Original tires, appears as new, but stored out of the ultraviolet. This bike shows as new.
The R1200S with options went into the upper teens, and the auction has quite a few bids with the reserve still unknown.  Even though it reviewed as the sport tourer that didn't forget about the sport, expectations still have to be tailored to the realities of the big twin, which will dance a half-step to the right when you open the throttle exiting a corner.  But if you missed out on the 1200S ten years ago, this would be a good way to rewind and try a so-new-the-headers-aren't-blue, very luxurious, and rather rare super sport...
-donn