There is little doubt that the air/oil cooled BMW boxer powered bikes from the 90s and 00s are going to go down on history as having one of the greatest motors of the time.  They are powerful, smooth, interesting and above all, ultra reliable.  Owners have racked up amazing mileage traveling to remote areas of the globe on some epic adventures.  The R1100S was renowned as one of the best sport touring options on the market.  For a limited production run across a couple of short years BMW leaned into the sport aspect and developed the Boxer Cup Repika.  While not exactly in the same vain as the Haga Aprilias or FILA Ducati the BMW was not specifically to honor a racer or championship but rather was put together to show the range of performance of the platform.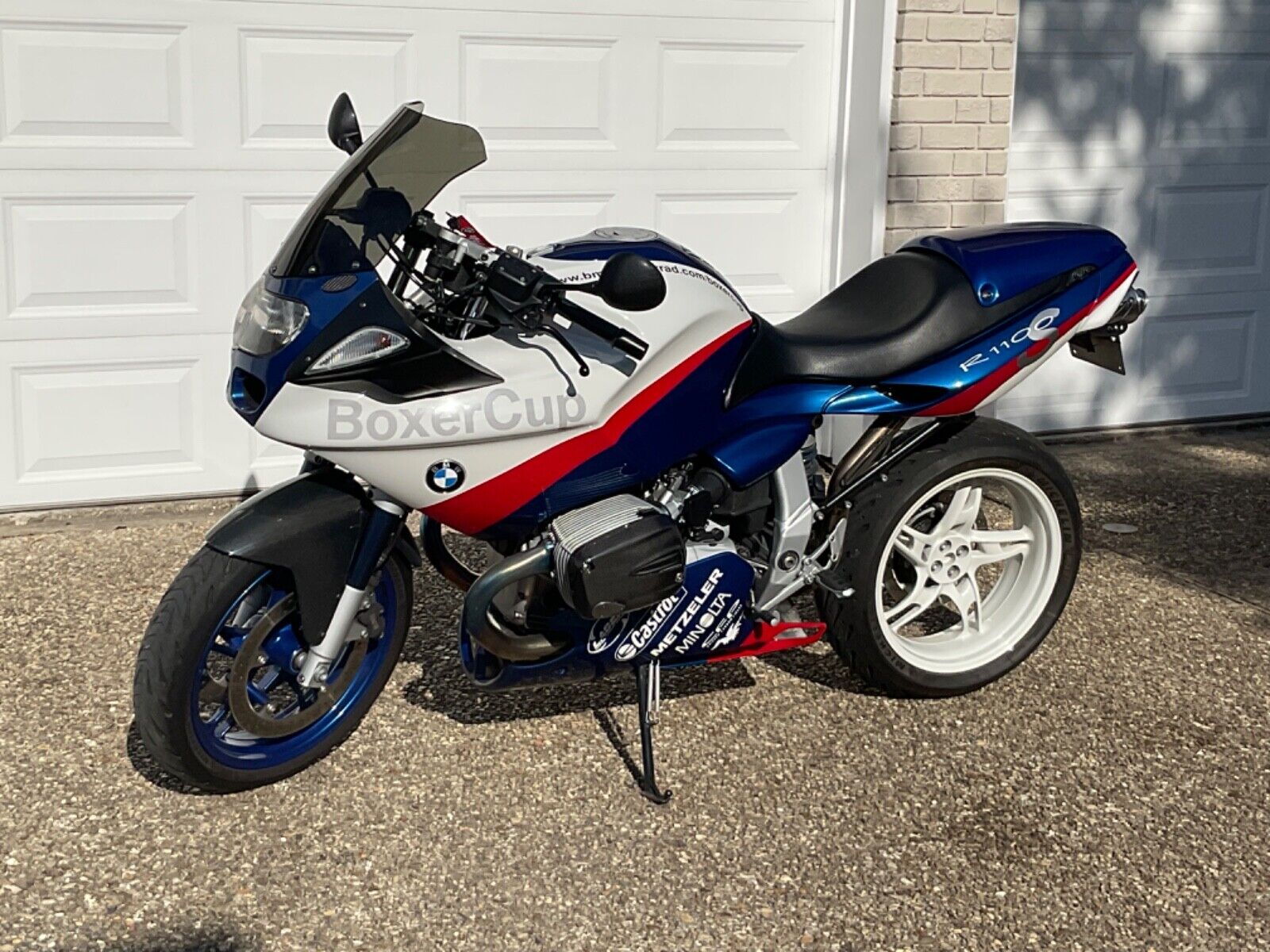 One could be mistaken to think that this is just an appearance package with some bright stickers applied to an already well performing bike, but they would be wrong.  The Boxer Cup got a few carbon bits, upgraded Ohlins suspension, as well as a few other tweaks.  These seemingly small changes added up to a really wonderful street bike.  Praised for sweet handling and manageable power these bikes are equally at home blasting around back roads or pushing the limits further on a track day.  At the end of the day ultimate power and speed is what most buyers lust after, so the S1000RR and other much faster machines meant the Boxer Cup was never going to be a huge seller.  Many claim just a few hundred ended up coming to the USA.
For your consideration is a 2005 BMW Box Cup Repika with only 5960 miles. Of the 3 years limited production offered I think the 2005 color scheme is the best. This bike has been very well maintained and is in excellent condition. All service is up to date and it needs nothing. The battery was just replaced and it's set up with a trickle charge. Included in the sale are the rear foot pegs and 2 sets of whole bike decals just in case any get scuffed. The rear tail section was repainted with new decals due to a couple of scratches from the previous owner. Exact match paint was used from BMW and is included with the sale. As one would imagine with 5900 mile the bike runs drives and breaks flawlessly. I've thoroughly enjoyed this bike in my collection but it's time to pass it on as I've added a number of bikes recently and space in tight. My reserve is set at a very fair price but in all fairness I will not disclose the reserve. Clean title in my name!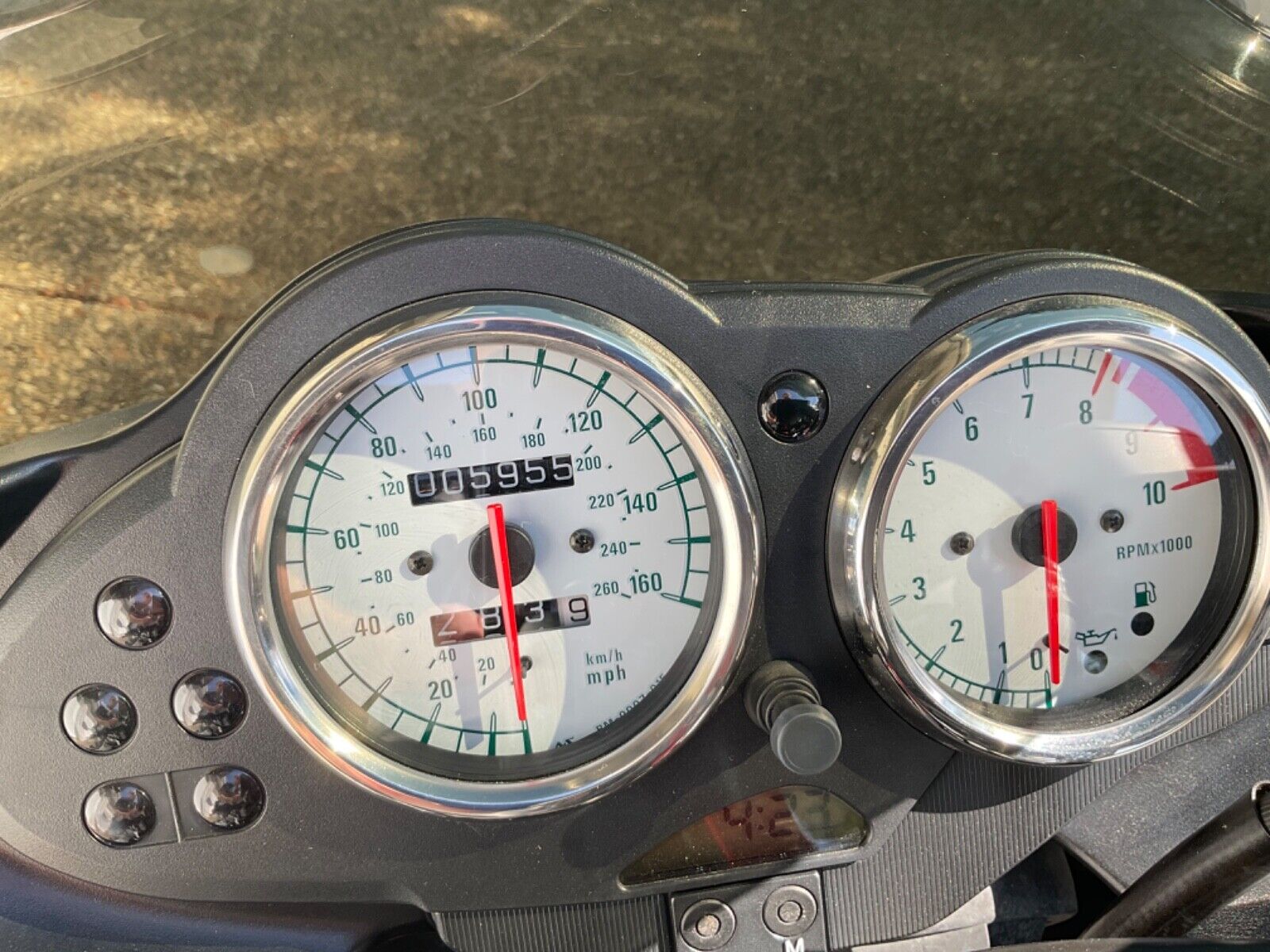 No Buy It Now is listed, and at the time of writing the reserve has not been meet with a $4500 bid.  That makes sense as these normally trade hands for a fair bit more.  Bike shows well and the listing gives the indication that it has always been with an enthusiast owner and well looked after.  The unconventional front suspension and engine lay our ensure this will be a unique riding and ownership experience.