Pro race bikes don't often change hands, and with BMW's only occasional presence on the grid, even rarer with the rondel.  Today's single marque racer is an R1100RS which evidently used to have Dave Aldana's race numbers and still has his signature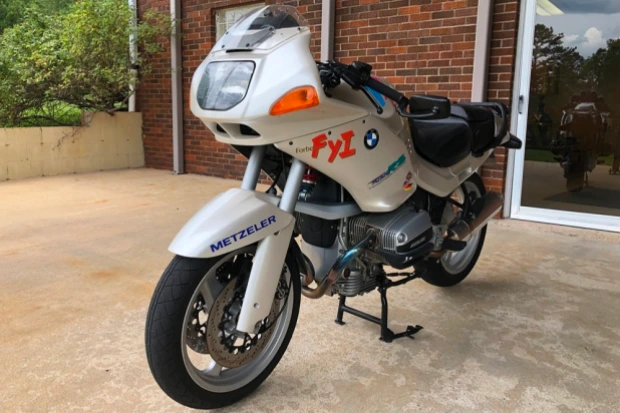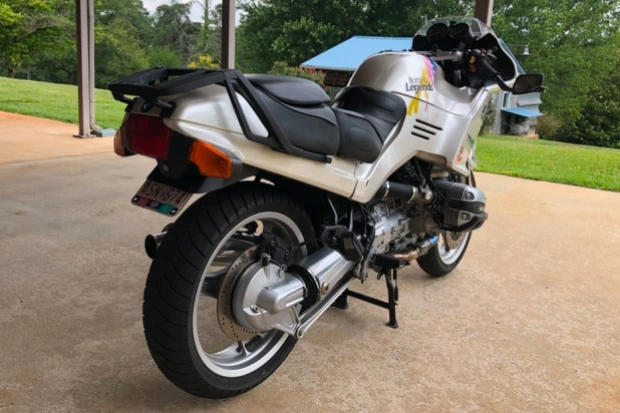 AHMRA folks close to BMW proposed a support race series for 1992, starting during bike week in Daytona and visiting classic tracks like Loudon, Mid-Ohio and Sears Point.  The R1100RS was the second bike used in the series, with 90 hp ( in street trim ) and four valve heads.  Then-new Telelever front end reviewed better than the shaft drive and Paralever rear, but both became BMW standards.  The fairing folded over the adjustable clip-ons and provided the rider a healthy amount of personal space.  – Lowers – were available as a factory option but not to the Legends racers.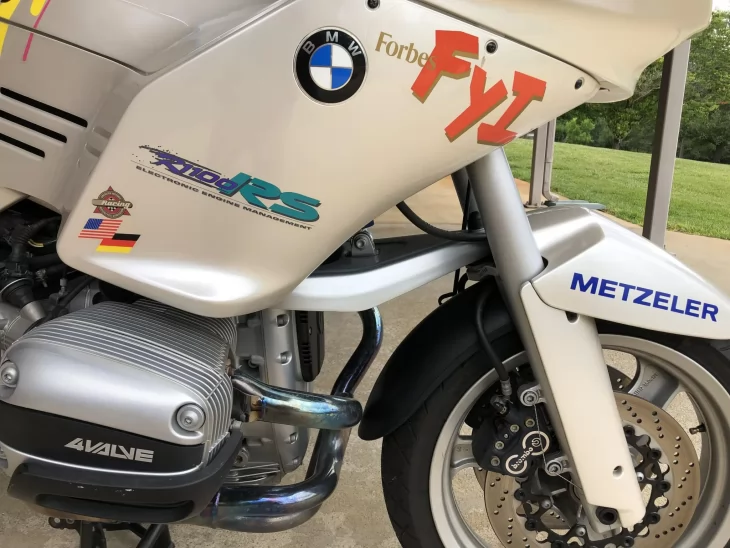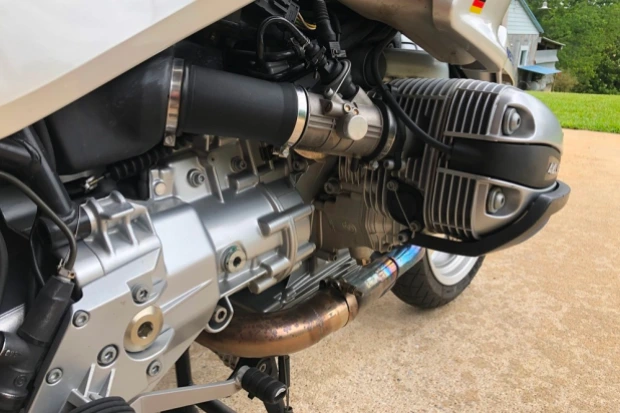 With the same custodian since 1995, this RS might still be on its first post-race owner.  Certain real-world changes have been made, with bar-end mirrors, luggage rack, bags, and Corbin seat.  These oilheads don't need much but at least the fluids ( if not the tires ) were changed.  For a race-used 30 year-old, the condition is amazing.  Standardized descriptions get priority over owner comments on BaT, but check out more pictures – here -.
Organizers drew the -70's riders back with all expenses paid and matching bikes, even race leathers.  Aldana was one of the top riders in the series, and won two of the three weekends at Daytona in 1994.  The series had a four year run, and showed the new Beemer in a sporty light.  The warm silver paint is distinctive even without the series graphics.  A great riding collectible for fans of the brand and Dave Aldana.
-donn