Ridgeway, WI – 1,415miles – $9,900 BIN
Have you been looking for that special sport bike to set you apart from the crowd? You might want to keep reading then. You can be damn sure that you will turn some heads on the 1,415 mile CBR1000RR Repsol.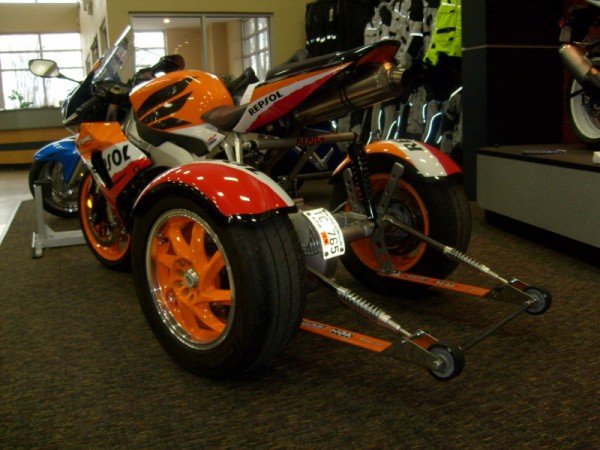 What more could you ask for? A low mileage good looking… wait a minute. Yep, It's a trike. Well, hats off to someone for spending $30k on building a three-wheeled wonder. I guess if you're aren't into it, then at least it comes with everything to put it back to stock. Build quality is top notch, I will give it that. If for some reason, your ability to balance isn't up to par but you still want to roll MotoGP style, check out the auction here! Not much time left!
-JS