Location: Metepec, Mexico
Miles: 3,100mi (5,200km)
Price: Opening at $4,500 with Reserve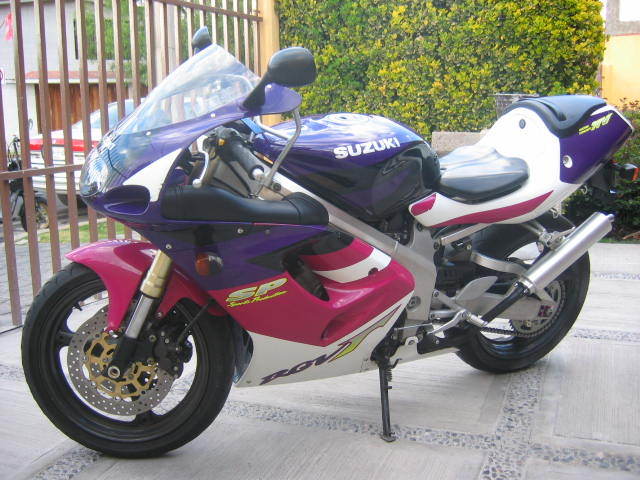 It should come as no surprise that two-stroke 250's are some of the most popular bikes featured here on RSBFS. With the Honda NSR and Aprilia RS the most common we see, it is nice to see a Suzuki RGV pop up here. But unlike a lot of the two-strokes seen on here, this isn't in Canada… It's located in the other direction.Mexico.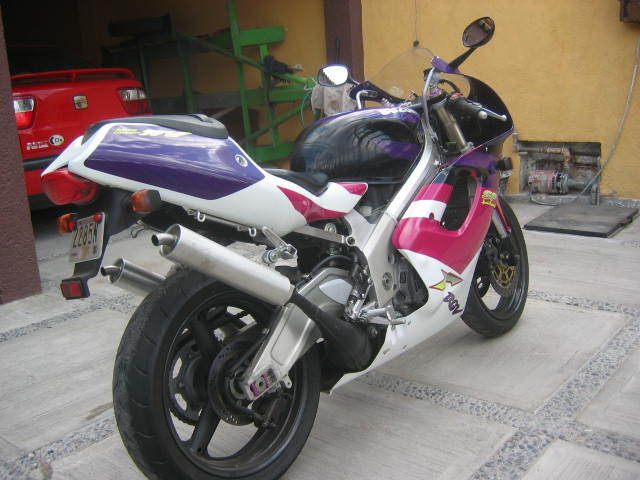 OG RSBFS fans might see this bike as familiar, because it was indeed posted by our resident VJ expert Ian almost two years ago. You can check out Ian's very informed post here, and trust me he knows what he is talking about. This bike does look very clean and stock. The seller does mention (and include photos) of some scratches on the upper left fairing and signal, as well as a seeping O-ring on the front right caliper.
Excerpts from the seller's description:
Take note the bike is 9.8 on 10 and cost me a lot of money to make sure it will be perfect. It drive perfectly and all original. It starts and runs perfectly, no issues to be worried about. It is ready to ride and be enjoyed. NEVER been abused, raced o drag.

According available documentation there are approximately 20. VJ23 all color schemes currently known to exist world-wide. Five (5) in theUS. This bike is "Mint" with approximately 5,200 KM or 3,100 miles on the clock.

the bike had 2 issues

1. – some minor but annoying scratches on the front section and the front left turn signal

2. – The front right caliper wet's (moisture) the brake disc, due to a aged O-ring in the piston caliper, very easy to change

the bike looks new and runs awesome.

History:

THIS BIKE IS EXTREMELY RARE. (I' am the only owner) An absolutely stunning example of an all original Sport Production, Racing Replica, Imported by SUZUKI OF MEXICO from Japan, for the Mexico MOTOR SHOW 1997

I was a former SUZUKI DEALER and got this piece as a sales history award

I receive the bike with 0 kilometers so I really know the history on this bike, right Know It's only 5,400 kilometers or 3,200 miles on it!
There you have it, a clean RGV250SP in awesome pink/purple graphics with low miles and stock condition. Unfortunately there is no title supplied with this bike and only a bill of sale from Mexico is all you get. The last time this thing was on the market, the seller had a BIN of $14,500 for the bike. Yes, that is a hefty price for one of these and it is possible that the Reserve might be close to that. But you never know if the seller has decided to lower his asking price in the last two years. You just have to figure out how to get it to your garage. Check out the auction here and make a play for it!
If you do score it, you should totally get this exhaust too!
-JS