Vacaville, CA – 7,700mi – $1,225 w/ Reserve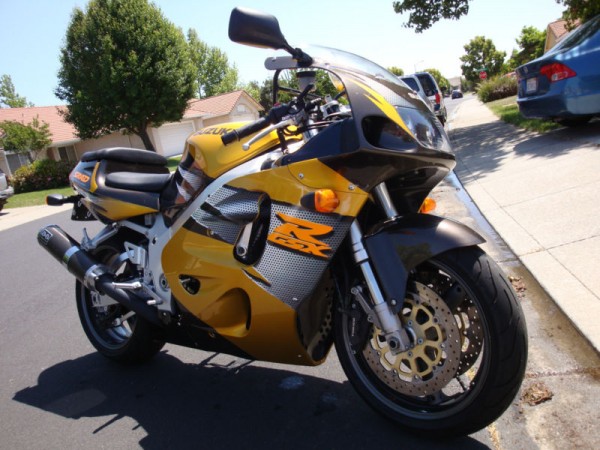 Okay, so last week I posted a clean SRAD GSX-R750 with the proclamation that I rarely see them in that condition for sale. The last one was pulled from ebay before the auction could run it's course, so I am sad to say that I have no idea what it would have gotten bid up to. I still think these are a cool and affordable bike that you don't see often. I see 30x more limited Ducati's for sale and on the street than I see clean/original SRAD GSX-R's. Some people are strongly apposed to these, but I still don't care.
1996 Suzuki GSX-R 750 For Sale on eBay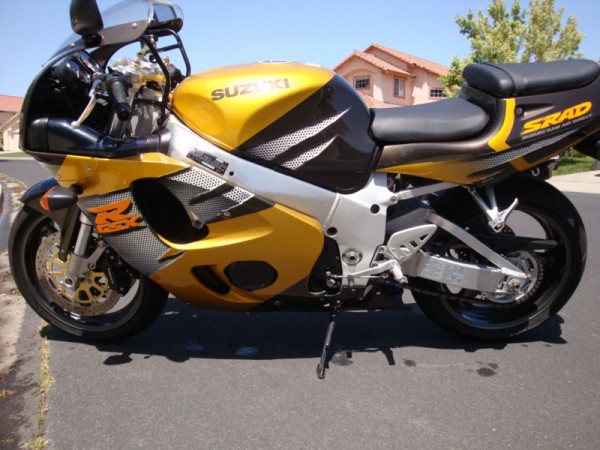 This one comes to us from central California and appears that the only reason the seller has to let it go is because of some unfortunate events with the DMV (see description below for details). This bike is in stock condition except for the exhaust and a jet kit. The fairing looks very good and free from any major scratching or evidence of damage, so its looks like this one has never been down.
From the seller:
I purchased this Suzuki from my brother in Indiana, it sat in his garage for years, I installed new tires, battery, air filter, oil and oil filter and cleaned up the carbs. I drove it to California DMV only to find I could not register it in California because it only had 5500 miles on it. California law states that any vehicle with less than 7500 miles and does not have California Emissions can not be registered in the state. So I put my brothers plates on it and put on the required miles only to find out that the bike was now in DMW records and can never be registered in the state of California. The Bike is stock except for the D&D pipe and a jet kit. Runs great, could run better with the Carbs synched.
There you have it, another clean mid 90's GSX-R750. Granted it may not be as collectible as the same bike from 10-years prior, but give it some time. The bike has lower miles than previous one we listed, and comes in an uncommon color combo. Hate it or Love it, this bike is clean and offers a chance to own a unique bike for a reasonable price. One seller's misfortune is another's opportunity. Check out the auction here and place your bid!
-JS