Carmel Valley, CA – 5,045mi – $16,800 OBO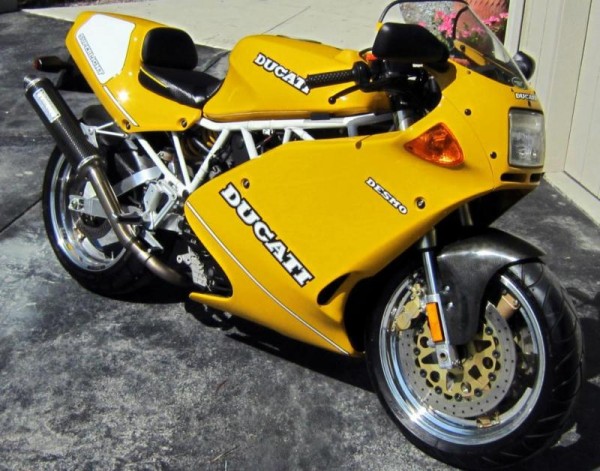 The Ducati 900SS/Superlight is one of my favorite Ducati's. It not the fastest Ducati ever built, or even the lightest for that matter. It is however one of the best looking with its bright yellow paint and white frame. It is just really hard to beat that combination. And it did seem to thrown gas on the fire of the ever-unlimited limited edition craze for the Italian manufacture. The SL's featured more carbon fiber bits, and Marvic aluminum/magnesium wheels to help bring the bikes weight down. They were also one of the first Ducati's to be given the numbered plaque on the triple clamp.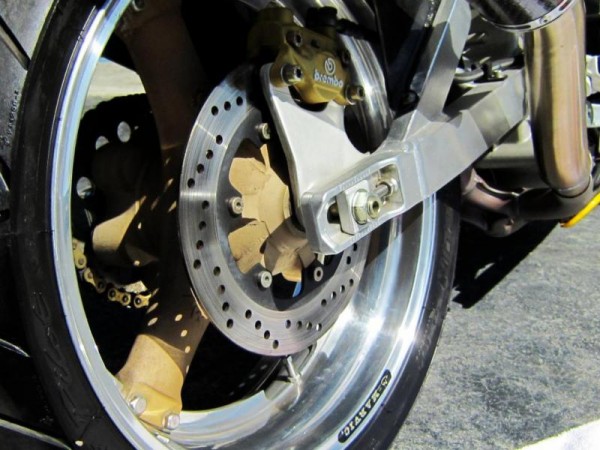 The seller highlights everything you need to know:
If you collect and respect the history of Italian Brands and pure Italian Design you would have to say that the limited edition production of the Ducati 1993 Superlight has to been one of those watershed moments in classic Italian Motorcycle design.

Manufactured to celebrate one of their greatest sport models, only produced in 1993. There were a total of 952 units produced for worldwide sale. Only 300 were sent to the United States… This is number 669and is a perfect factory example of this icon bike.

Characterize by its competition Yellow Body Work, White Frame, Special Carbon Fiber Parts, Two-piece Marvic/Akront 17" Rims. The only period upgrade made to this perfect motorcycle is the period correct Ferracci exhaust. This high performance exhaust system adds the perfect deep and throaty sound that this bike was meant to have, verses the large oversized, heavy and bland sounding USA mandated mufflers.

Historically these bikes have been so over-ridden and modified that they have become as rare as"Hen's Teeth" for Ducati collectors.

In my opinion, and many others enthusiasts, the last of the Classic Modern Italian Motorcycle Designs before Ducati joined the worldwide futuristic look that most motorcycles sadly look like today.

As amazing as these bikes are to look at, they do have a few weak areas that most examples and owners have not taken care of…. NOT THIS BIKE.

The Rear Tail Sections of the body work had way to much pressure on the mounting points, so the correct fix is to build a custom bracket under the seat to take that pressure off the tail section… and this tail piece is perfect.

The Swing Arms historically would crack, but this bike has had a factory replacement swing arm. And lastly the head bolts were weak and broke; this machine has the factory replacement head bolts.

The last piece of this extraordinary Ducati is the Original Injection Molded Seat and Seat Back…these stock parts are impossible to find, and rarely in good shape, as they will deteriorate just by themselves… in my case they have been kept and stored in my Show Garage and are close to perfect. I have the Corbin Period correct aftermarket Seat on the bike, and only use the original for shows.

I have a collection of motorcycles and this bike is only ridden around 100 to 400 a year, it only has 5045 miles on the odometer. The bike comes with the original Tool Kit, Manual and U.S. DOT Reflectors as well.
There you have it, a super clean example of a sought after Ducati. The last one of these I saw for sale had slightly less miles, but was in a little rougher condition. That bike sold for $9,200 and we usually see clean examples of these go for $10k-$11k. This bike is being relisted due to a buyer falling through. Asking price is very top of the range, but it is a very clean and almost stock (exhaust) example. I would say this bike could push low teens if someone wants it bad enough. Check out the ad here and make the decision for yourself.
-JS