Redondo Beach, CA – 8,935km – $9,500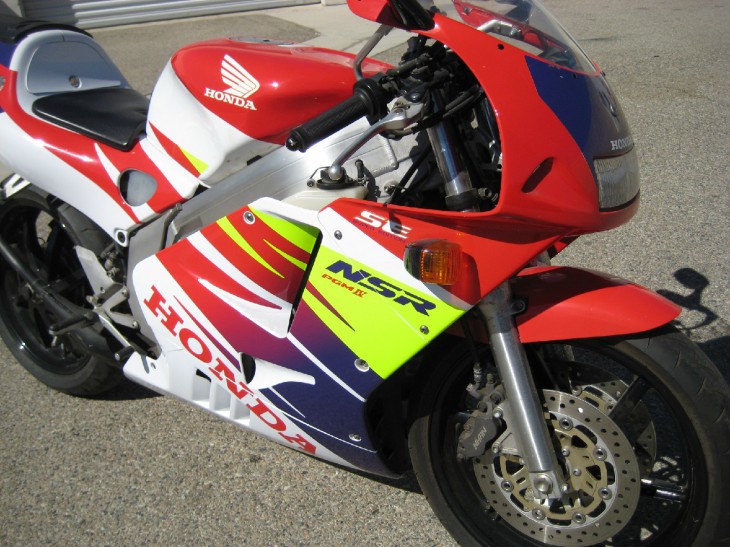 Here is a good one for all you two stroke fans out there! The Honda MC28 was the pinnacle of the NSR250's as it was the last generation. It featured PGMIV technology as well as the Proarm swing arm as seen on other Honda models of the time. This is what 250 two-strokes are all about!
The beauty of an MC28 comes in the best color scheme of the NSR (aside from GP livery) and looks to be one nearly stock and clean example. The seller doesn't offer too much of a description on condition, but does provide a lot of photos to show the kind of quality it is in.
From the seller:
1996 Honda NSR 250 clean low miles fresh battery and fresh carb rebuild. Runs great registered in CA with current tags. Has one credit card key. All original body work. Low miles… 8935km that is very low!!!! Bike starts on the 1st kick and the oil mixer and everything is still in tact and working.

I have more pic if needed. The body is all original it is all stock and will need 2 new tires. Bike has current CA title I will not crate the bike just dont want to be responsible. Prefer local pick up. Payment to be made via cashiers check from a major bank pending verification.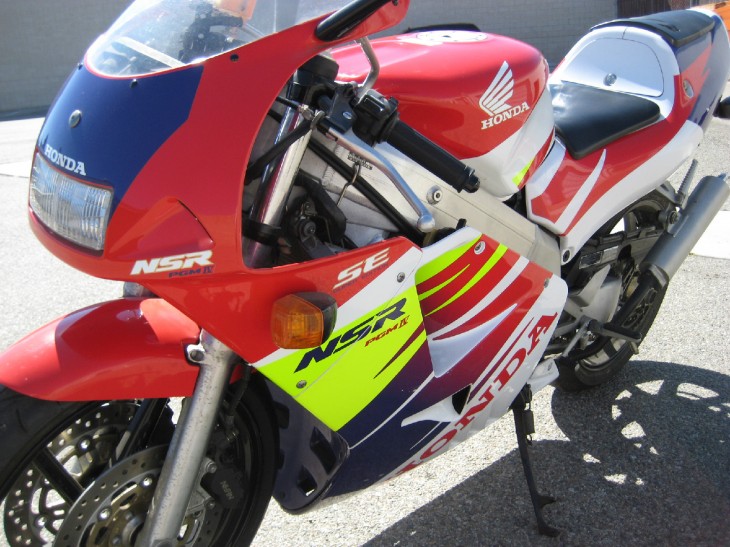 The seller is definitely seeking the upper range in terms of price for a clean MC28. We have seen clean ones go in the mid-$7k range to the mid $8k range. This one does have a clean CA Title, which can be worth its weight in gold for these two strokes. I would always advise to do your research with the paperwork. But if you are looking for a clean NSR250 and have some cash to play, I would suggest you check this one out and give it some consideration. Clean and unmolested NSR's are going to get ever hard to find. Check out the eBay ad here and by it now!
-JS