Grants Pass, OR – 854mi – $11,100 w/Reserve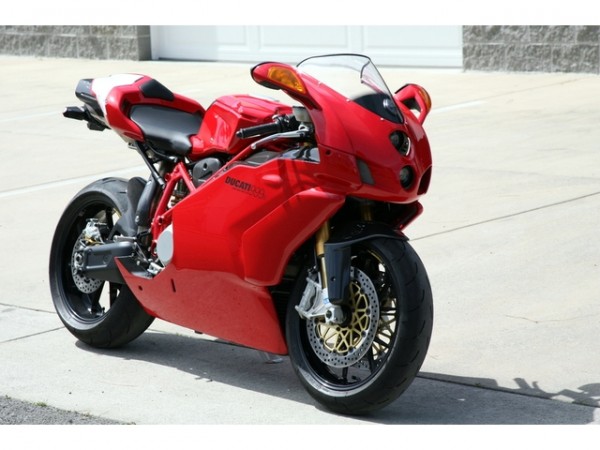 In 2006, the Ducati 999R was the pinnacle of superbike technology for the street. Ducati had returned to AMA superbike racing the previous year and had reworked the 999R from the '03-'04 model even further to bump up the horsepower to 150 (from 139). Of course the bike featured the latest in Ohlins suspension technology and more carbon fiber that you could ever hope for. There is no doubt that these bikes made a statement.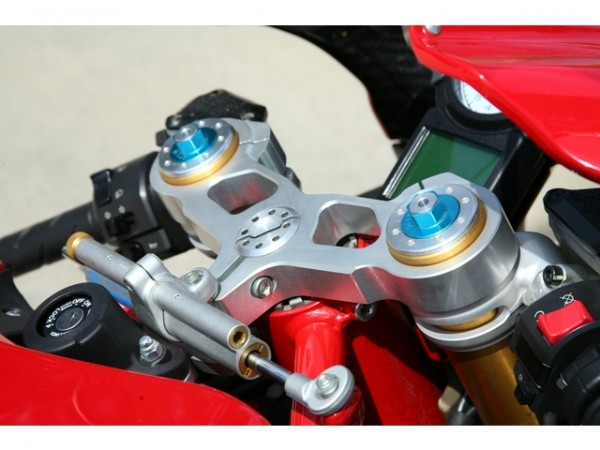 Its hard to point out any faults with this bike considering it is in excellent condition and hasn't been ridden more than 1,000 miles in its life. In standard Ducati fashion, this one isn't completely stock and features some modifications here and there. It's all proper stuff, so don't worry about quality.
From the seller:
Living the Ducati dream, the owner then installed Ducati Performance Magnesium Cylinder Side Panels, Ducati Performance Magnesium Cylinder Head Covers, a Ducati Performance Magnesium Headlight Housing, Ducati Performance 520 Sprockets and a 520 Gold Chain Conversion. Next came Brembo Full Floating Brake Rotors, a Speedy Moto Rear Brake Caliper Bracket and finally a set of Ducati Performance Rearset Footpegs. All of the stock parts are included with the bike.

The bike is in as new condition. It is cosmetically gorgeous and mechanically ready to ride. Miles since new are 854. Hard to believe that the bike was not ridden more, but times were flying back during the boom years of the 2000's and a lot of expensive bikes were sold that were rolled into garages and not ridden. This is another one from the collection we are representing.
We saw a 6-mile 999R a couple months ago that sold for a whopping $26k. This one doesn't have the prestige of such low mileage, but it does however have probably the second lowest mileage on a 999R that I have seen. It is also not bone stock, which does kind of separate the market. Is this a pure collection piece or a bike to be ridden? Bidding is up to $11k with the Reserve still in place. I would guess the reserve to be probably a couple grand higher than current bidding is at and would say a selling price could reach up to $15k, maybe more. If you're interested, click here to check out the auction!
-JS