Redmond, WA – 15,000mi – $3,650 No Reserve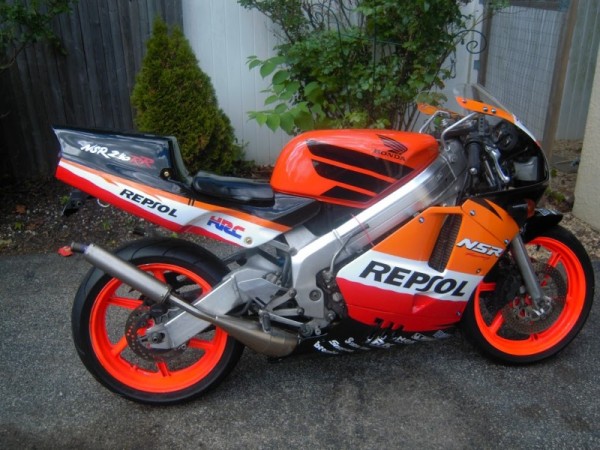 It should be no surprise that the NSR250 from Honda is a bike we love to feature here on RSBFS. These are grey-market import bikes because they were never officially sold here in the states. What can complicate things even further and affect the value is the fact that getting these things titled and registered can be tricky given the bikes previous registration history and the particular laws of the state you live in.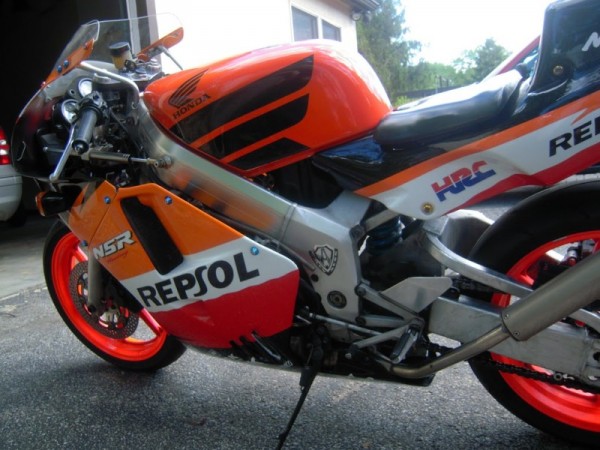 This NSR250 is an MC21 model that has been re-faired in always-awesome Repsol livery. The Repsol body work wasn't offered until later models, so this one obiously isn't OEM. The bike doesn't seem to be perfect by any means and the seller states that it has a recent electrical issue.
From the seller:
Selling my Honda NSR 250 PGM 3 due to moving overseas. Motorcycle is street legal and has license plates in the State of Washington.
Exterior condition is very good. Engine and mechanicals are very good as well. Seldom ridden, and well take care of.
IMPORTANT!
There is a problem with the electricals. Bike will start and run fine, but engine will cut off the moment you turn something electric on. For example, the headlight or turn signal. I do not know if it is as simple as a blown fuse, or something more severe like wiring issues. This is a recent problem, and I do not have the time to try and figure it out, as I mentioned that I am moving out of the United States. I have set the opening bid to reflect this. The bike is sold as-is, I have tried to be as clear as possible.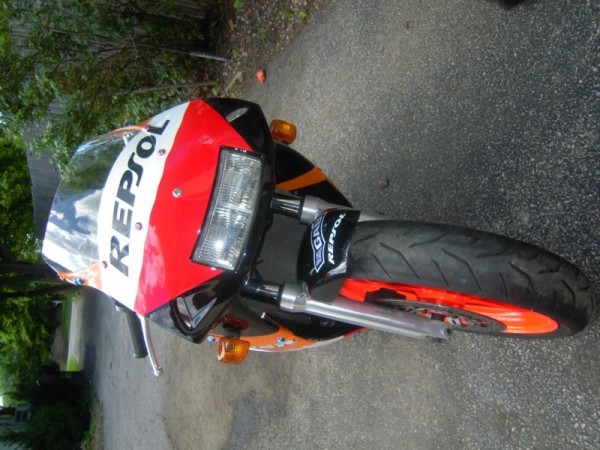 To any haters out there who don't want this bike because it is a "250", you might want to move on. To those who want something different from the crowd this might be your ticket. With 45hp in restricted form, a light weight and performance oriented package, and screaming two-stroke engine that will surely turn heads, its hard to find anything not to love about these bikes. If this truly is a recent issue with the electronics, then I would be inclined to believe that the fix shouldn't be too complicated (I have been wrong before). This would make a sweet summer project to someone looking for that. If I had the cash, I would totally buy it. There is No Reserve on the auction and only a couple days left, check it out here and place your bid today!
-JS