Newly received pictures from the seller in gallery below – Donn
Though the Chatsworth, CA seller might have under-represented this listing, this might be the best recent example of the one of ultimate years of Ducati Supersports.
Developed to buff up the North American market, the SP was a numbered edition with carbon fenders, adjustable Showa suspension and alloy swingarm.  The 900 Supersport had been developed for most of the 1990's and had well-sorted carburetion, 17-inch wheels, and the now-iconic trellis frame.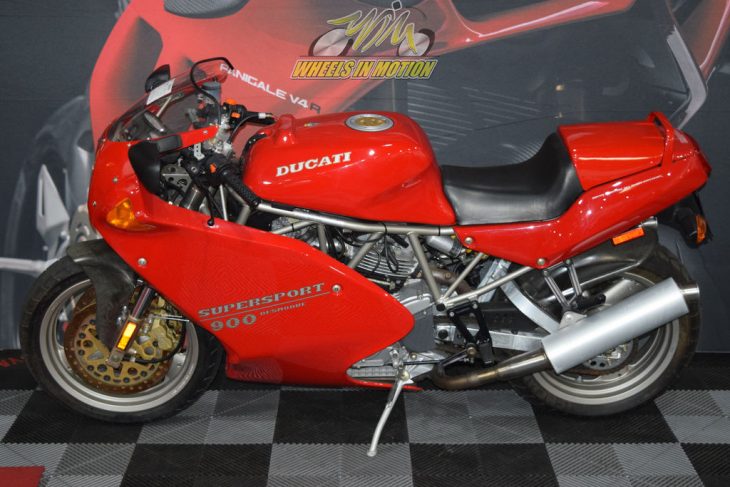 Gallery of newly recieved photos –
Tantalizing in just two medium-res photos, this SP looks new, sporting only an open clutch cover mod.  If the mileage and condition are true, it could be a very nice find for an air-cooled fan.  The dealer's website indicates a recent price reduction and the eBay listing has the Make Offer button enabled.
-donn