Made in relatively low quantities and just in 2006-07, BMW's R1200S was their lightest, most powerful sport-oriented bike to date.  Hidden in the standard silver or black ( yellow and silver/red stripes were available ) the able performer disappeared into the background of the track days and canyon runs, but held their own and were often ridden home afterward.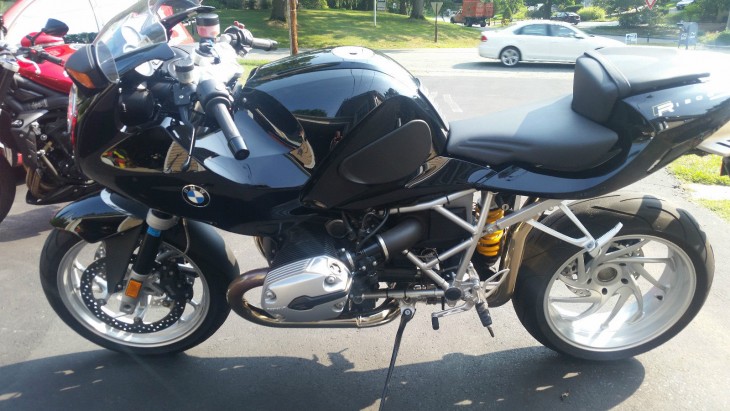 Using a single overhead cam to actuate four valves per side, the R1200S used 12.5:1 compression and a lot of forged internal parts to come up with 122 hp and a whopping 83 ft-lbs. torque.  In a departure from the R1100S that preceded, the 1200 had a steel trellis frame, using the engine as a stressed member.  The stainless two-into-one exhaust winds it way underneath and eventually to an underseat muffler.  BMW's Telelever is hung out front, with great anti-dive and suppleness mid-turn.  Their shaft drive and single-sided Paralever are at the rear, both with Ohlin's dampers. Front brakes are 310mm, and 265mm rear.  Though it was available, I don't see the wheel speed sensors, indicating ABS is not on this bike.  The angular upper-only fairing blends nicely into the fuel tank, and the seat fairing is very sporty, with a little afterthought for the pillion.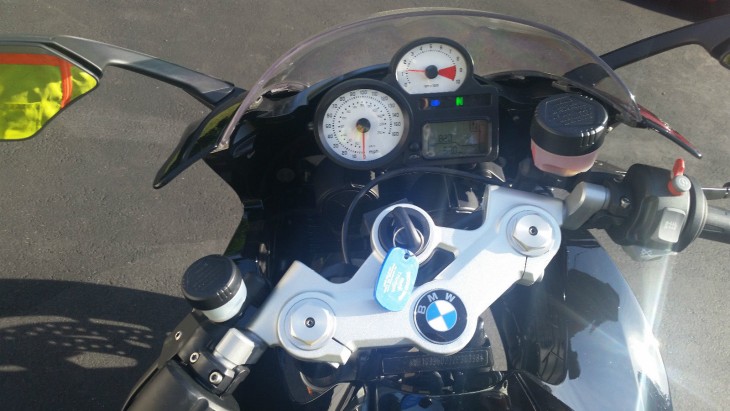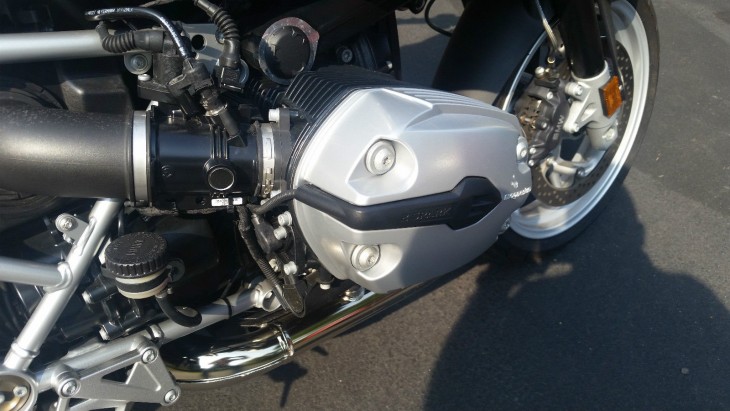 With only 2,100 miles, this bike should and does look pretty mint.  No rash on the lower valve covers, a common tipover indication, only a small scuff on the right.  The sole upgrade appears to be Heli-bars which move the heated grips up and back a couple of inches.  From the eBay auction:
Beautiful 2007 R1200S in garage kept mint condition. 122 HP, very fast,agile and light. All recalls done by dealer. Heli bars installed for a more comfortable ride, original clipons included.
After 90-odd years of development, the 1170cc twin is thoroughly modern, but recalls the brand's beginnings.  Though it was succeeded by the DOHC HP2 Sport and now the R1200RS, the S is still a rider's machine, and is actually little lighter than the RS.  Though the heritage is more sport touring, there's plenty of sport in the R1200S.  The buy-it-now seems optimistic, but you could make an offer.  No race decals or loud paint, but nothing looks better than black, at least for the first hour after you wash it…
-donn