No new FireBlades are coming off the assembly line, so maybe a restoration of a classic sportbike could push someone's particular button.  This SoCal example looks reasonable all around – not too many miles, fairly clean, not overdone, and substantially original.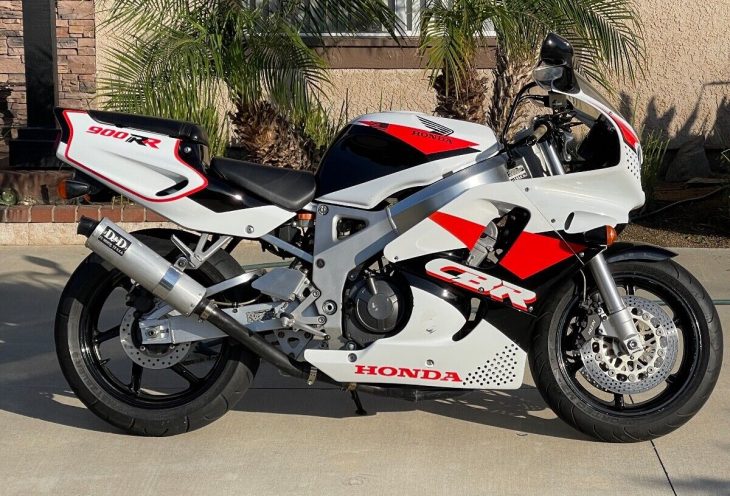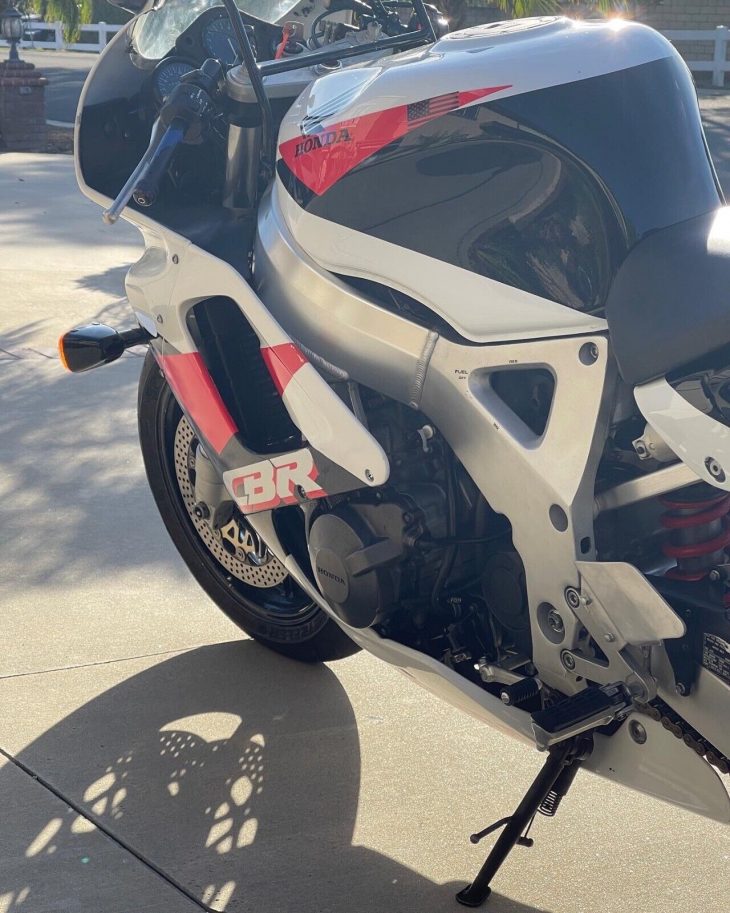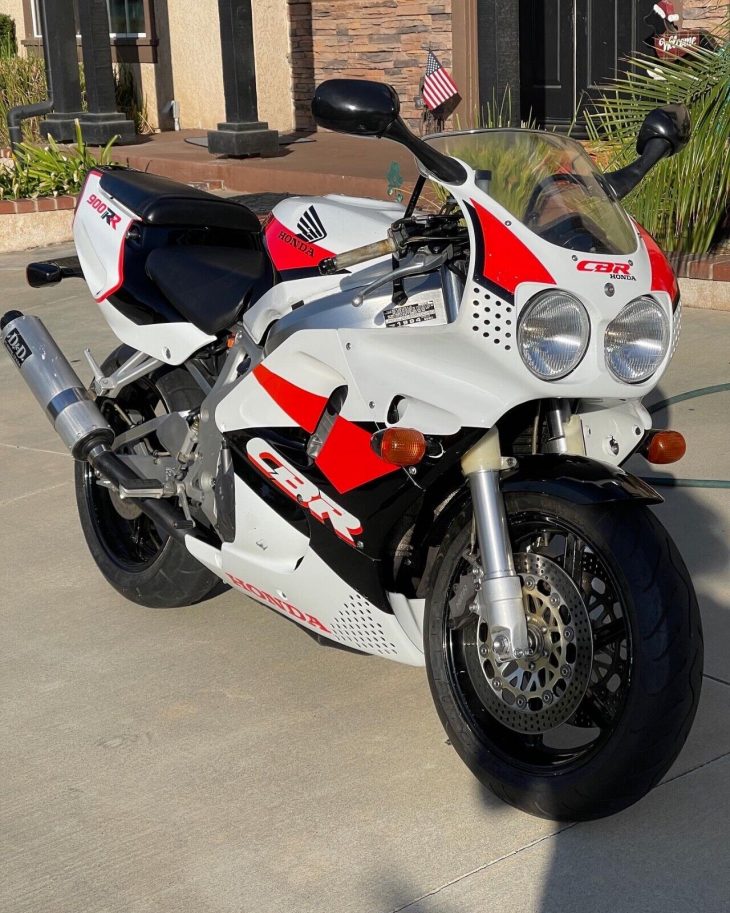 Designer Tadao Baba slipped the Blade in between classes, shoe-horning the 893 cc's into a middleweight's chassis, and keeping it just a few pounds heavier than a contemporary 600.  The right side up forks were styled to look usd,  and while the 16-inch front wheel was a solution from the previous decade, it still worked to reduce mass and ease turn-in.  The shift drum was redesigned for 1994, and sometimes fox-eye headlights are seen, but this one has the dual sealed-beam lights and beaucoup "speed holes" in the fairing.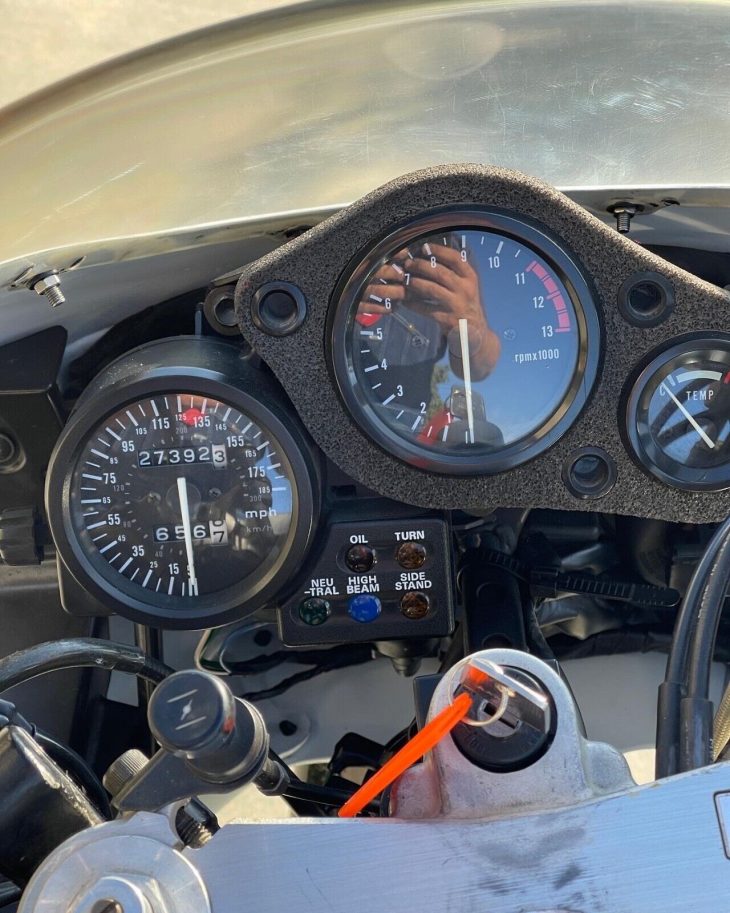 Though there aren't all that many close-up pictures, this CBR900RR looks very good for its 27,392 miles.  Some bits have more patina than others, but the fairings look complete and correct.  The rear mudguard has been truncated, but some original turn signals were found and mounted.  Still waiting for the proper grips, a nice list of mechanical work is in the eBay auction –
27k miles
D&D exhaust
new petcock
NEW alternator case cover gasket
replaced alternator case cover
choke cable and bracket replaced 
OE chain guard
carbs rebuilt and split replaced manifold o rings
carb synced
new plugs
oil & filter
air filter
coolant flush
brake fluid flush
seat  re-upholstered
detail /degreasing
OE windscreen
new grips
new rear sprocket 
fuel pump
fuel lines
OE blinker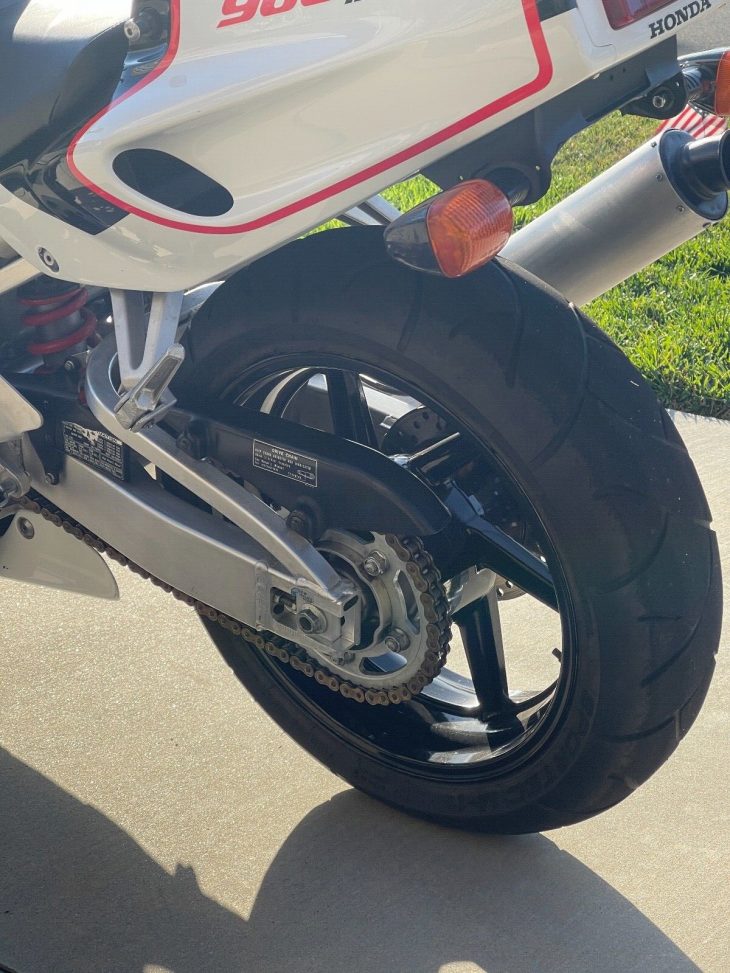 Having stood the sportbike world on its ear, the FireBlade went on to five more generations, with three new engines.  The ask is up there, but if a pre-buy indicates everything here is for real, it might save the new owner a lot of the detective work expected in a new 30 year-old sportbike.
– donn