Location: Whitby, Ontario, Canada
Miles: 6,629
Price: $12,000 starting with reserve in place.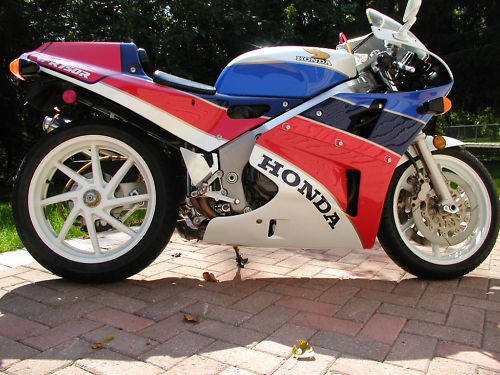 If you managed to pry your eyes away from the photo above to read this, it is greatly appreciated… go ahead and take one more look. Up for grabs here is one of the most (if not the) iconic sportbikes of all time. With a race-bred 750cc V4, hand laid fiberglass body work, and unmistakable red, white, and blue graphics, what's not to love?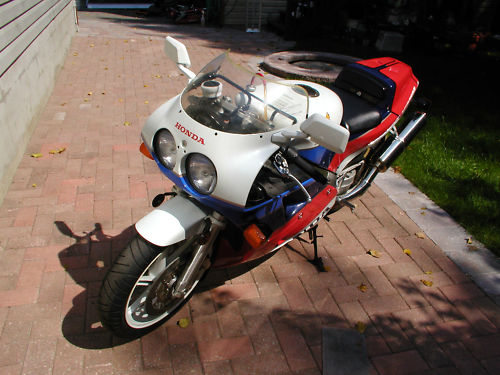 This particular bike comes to us from Canada and is being sold by the same seller as the awesome '86 GSX-R750LE posted recently. It looks to be all stock and in exceptional condition. The seller does state that the bike did receive a minor scratch on the rear cowl while moving the bike from storage. You can check out more photos of this and the bike here. The seller does state that the bike has been in storage, so I would be interested to know when the last time it was started up and what kind of running condition it is currently in.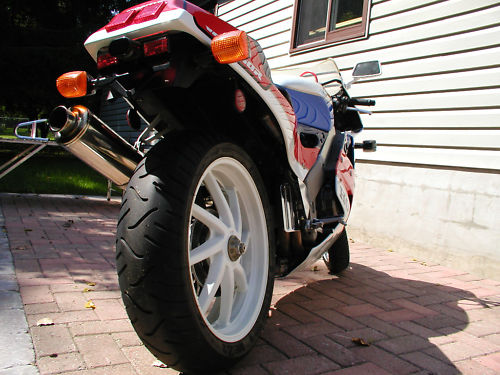 From the seller:
"I'm listing this 1989 Honda RC30 for a very good friend who's not very computer savvy.  I've personally seen the machines and took the listing photos last summer.

"Out of the box" the machine was claimed to generate 112bhp with full road equipment, however this could be increased to 135bhp when prepared for competition use with the aid of the HRC race kit. The investment made in the models development was vindicated in its first season when Fred Merkel secured the Superbike World Championship in 1988, repeating the success in 1989. The new model instantly became one of the most sought after road bikes, receiving praise from all those who tested it, although its high price and limited availability ensured that those lucky enough to acquire one joined an exclusive club envied by others, today the RC30 remains as desirable as it was twenty years ago.

RC30 #21 spent most of its 10,669km commuting between Toronto and Kingston, Ontario, Canada  and was truly pampered by the original owner.  While the machine was being moved from storage the rear cowl received some minor scratches (shown in the high resolution Flickr photoset HERE).  Otherwise, this machine is in exceptional condition and even includes the leather bound owner's manual.

If you have zero feedback, please contact me before submitting a bid. Any questions, feel free to email me (I'll gladly give you my phone number if you need to chat).

Good luck with your bid!"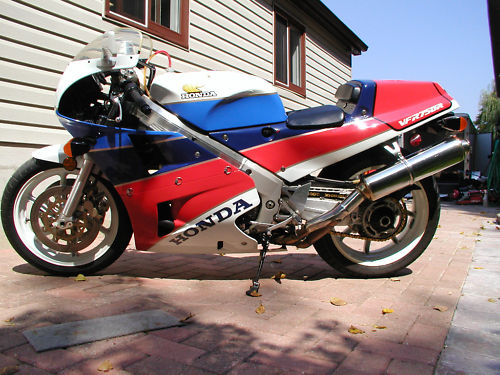 If you are lucky enough to have seen a pristine example of an RC30 in person as I have, you know how truly stunning they are. Starting bid on this beauty is $12,000 with the reserve still in place. I would expect you would be able to score this bike for around $20k. I don't think any serious collection of sportbikes can be complete without an RC30. But I do think that a collection that contained only an RC30 sounds like pure bliss to me. Place your bid for this piece of history here!
-RN