After 2 days of mental Tug-O-War- here it is. I say "here it is" because I know some of you have been reckless eyeballing it on eBay and likely saying "Why haven't those slugs over at RSBFS.com presented this?"
Well, rest assured, I've been pouring over the pictures and researching a few things because lets face it- some of you are RC30 Guru's and would call me out for getting it wrong 😉
We all know they're rare, expensive, have fiberglass bodywork, came stock with funky wheels sizes, aluminum tanks and a sexy Elf/Honda single sided swing arm. Nothing really new there so, lets dive in.
What I like:
-Low Mileage
-It's a RC30 (duh!)
-The sweet Termi exhaust
-HRC 17″ x 6″ rear wheel- The Holy Grail of RC30 parts
-Seller has the stock exhaust
-Seller has the original 18″ wheel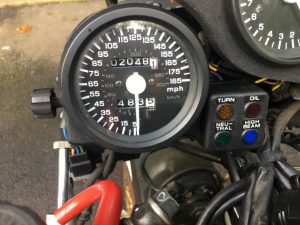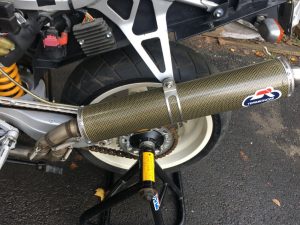 Honda rc30
This bike has only 2000 miles. I'm the second owner. I Purchased this bike in 1991 and I kept the bike in my living room For all these years. It's in excellent shape except the body has some damage from storage- it can be easily fixed because the faring is made of fiberglass from the factory. The bike was never raced or abused.
The paint has some bubbles. Mechanically the bike runs great. Currently, the bike has a termignoni carbon fiber exhaust and a 17×6 HRC rear wheel. I will include the original 18×5.5 original wheel, the original exhaust, the race stand, manual and tools. I will not ship the bike- local pickup only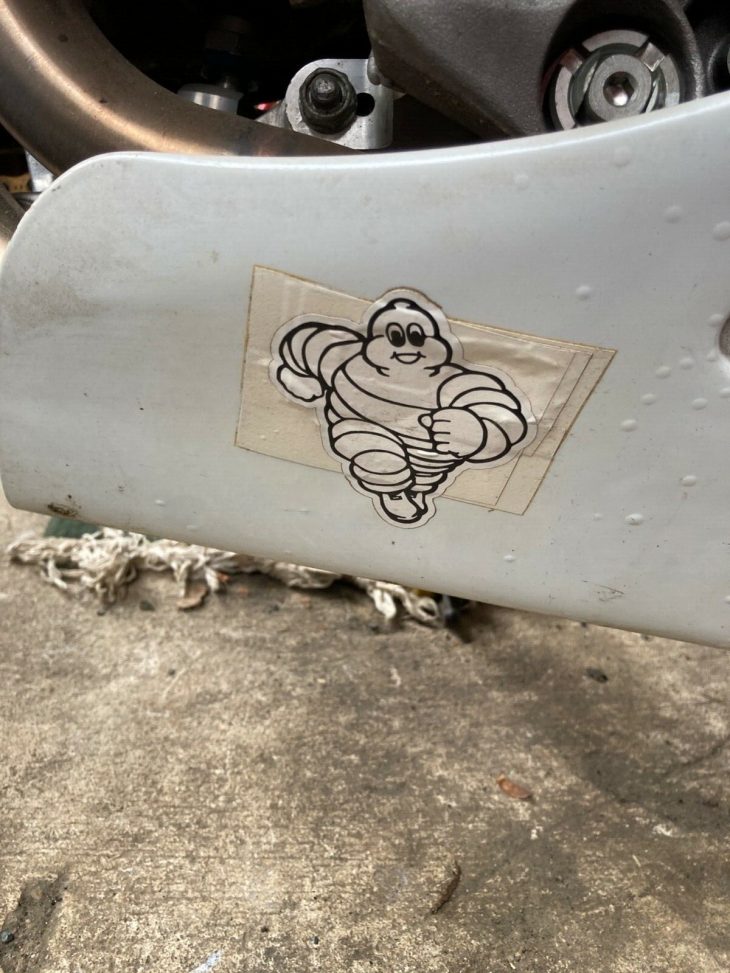 What I'm not so sure about:
-The seller states "It's in excellent shape"
-The paint is a mess
-The lower fairings and tail section are less than desirable condition
-Aftermarket front turn signals
-The HRC sticker on the upper fairing
-What's behind the Michelin Man sticker and 3 layers of white duct tape
-An aftermarket rear sprocket on a bike with so few miles
-A $45,000 motorcycle being presented without being detailed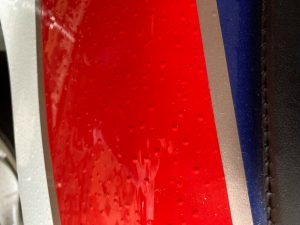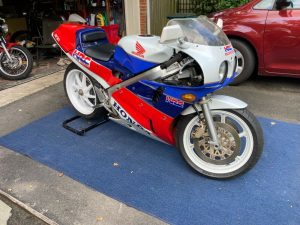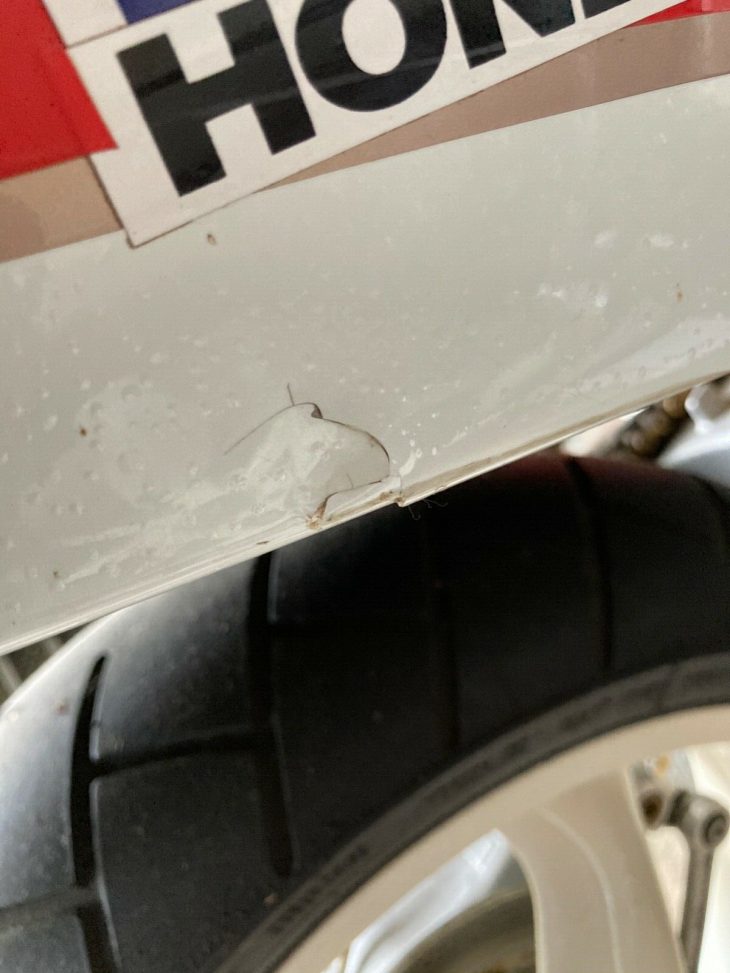 History tells us that RC30's did have an issue with the lower header coming in contact with the lower right side fairing. We know it caused some discoloration and in some extreme cases even distorting the fiberglass. The Michelin Man sticker seems to be in that location.
The very nice HRC Honda sticker on the tail section is obviously covering some damage, but I'm curious as to how there is (what appears to be) red vinyl over the sticker? Perhaps the tail section has damage over a larger area than what the HRC sticker is covering?
I'm in no way a paint & body expert, but one has to believe it wouldn't be a cheap process to bring the body panels back to museum quality. I know the factory fiberglass wasn't super smooth and the finish wasn't the best, but that's part of the RC30 nostalgia- right?
For me, this one is stuck in a "grey" area- It's priced too high not to be near perfect, but it does have the extremely desirable HRC 17″ x 6″ rear wheel, Termi, low miles and the OEM spares. If you put the money into repairing the body work, you'd have an extremely expensive well equipped RC30 with repaired body work.
Would you pay $45,000, call it a 15 footer and ride it or does the low mileage warrant a full blown resto?
Let's discuss the current RC30 market and figure it out- Keeping it civil of course 🙂
Cheers!
dd