When ever people talk about Triumph motorcycles they seem to gravitate to the Steve McQueen vintage bikes, or the neo classic bikes sold today.  Far too often the wonderful Daytona line from the 90s is overlooked.  This is unfortunate as they offer a really interesting option for buyers that might be focused on ZX9 or CBR900s.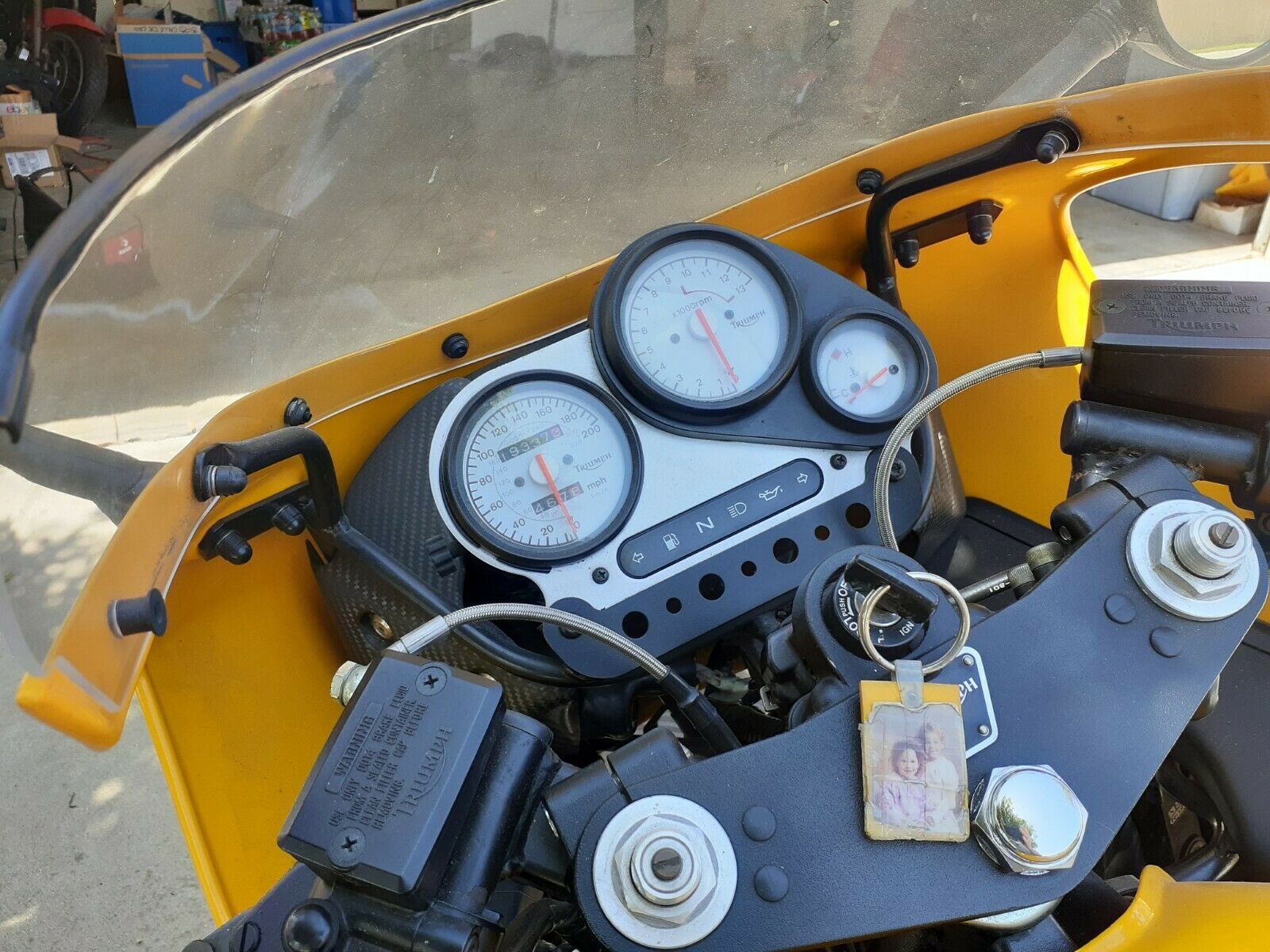 The best of the 900cc Daytona came in the form of the Super III.  Making 115hp with three cylinders and 9500 rpm the Super III was not short on performance, even if it was criticized for carrying too much weight at 465 pounds.  Records state that 805 were produced between 1993 and 1996.   These rebounded from being deemed too heavy to be a sports bike by gaining a reputation for being an outstanding long distance and fast motorcycle.
Today we are all spoiled by how much carbon is used on standard bikes, but in the 90s that material was still considered fairly exotic.  Certainly not something you find on a factory Japanese bikes from the period.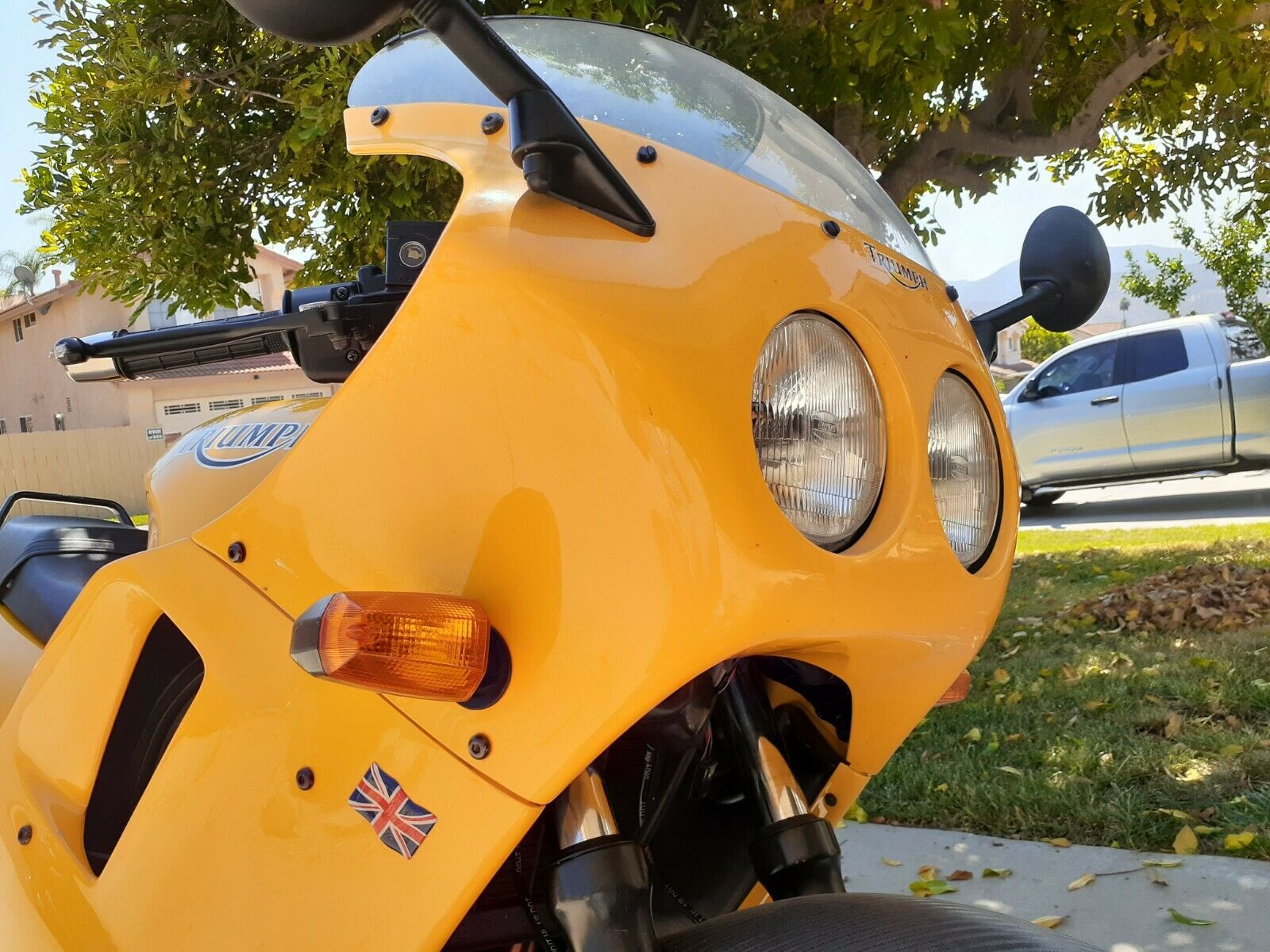 From the Seller's eBay Listing:
1995 Triumph Daytona Super III for sale, Rare bike as only 179 or so made it to the states, who knows how many are left. Looks and runs great, Cosworth designed engine, 115 HP, 6 speed transmission, Carbon Fiber bits, Alcon 6 piston front brakes, Keihin Flat-slide carbs, Factory Pro Ignition Advancer, Nology Coils, Sebring Exhaust, The Yuasa battery is about a year old and is always on a tender, I've owned the bike for 6 years. I'm getting older now and the riding position is no longer comfortable for me. I start the bike and take it around the neighborhood but it hasn't been out for a real ride in a while. Tires are good (no cracks)but need replacement due to age, Spark plugs, engine oil, and filter were just replaced, Valve shim clearances were inspected recently and four shims replaced, Fork oil and brake/clutch fluids should probably be replaced before putting bike back into service, No engine leaks whatsoever. $500 non-refundable deposit due with in 48 hours.

Bike is being listed locally.

I do not have the stock exhaust nor the stock carbs.
This specific example appears to be well taken care of and presents well.  Perhaps there is a Triumph expert that is reading this that can shed some light on why one would swap out the stock Mikuni flat slides for Keihin.  Fitment looks OEM with the use of the standard airbox.
Priced with a Buy It Now listing of $5500, a relative bargain when shopping for more pedestrian bikes of this era.  Sure to offer the next owner something unique and usable.  With 19,000 miles on the clocks, the next owner should have no guilt using the bike as intended.