For many, the classic Yamaha race livery will always be the bumble bee yellow and black, an iconic combination forever immortalized by King Kenny Roberts. It is a color scheme that has adorned many models – from the TZs and RZ racers of the 1970s to the RDLC and RZ350 editions in the 1980s. It is bold, it makes a statement, and it is quintessential Yamaha. But is there more than just color here?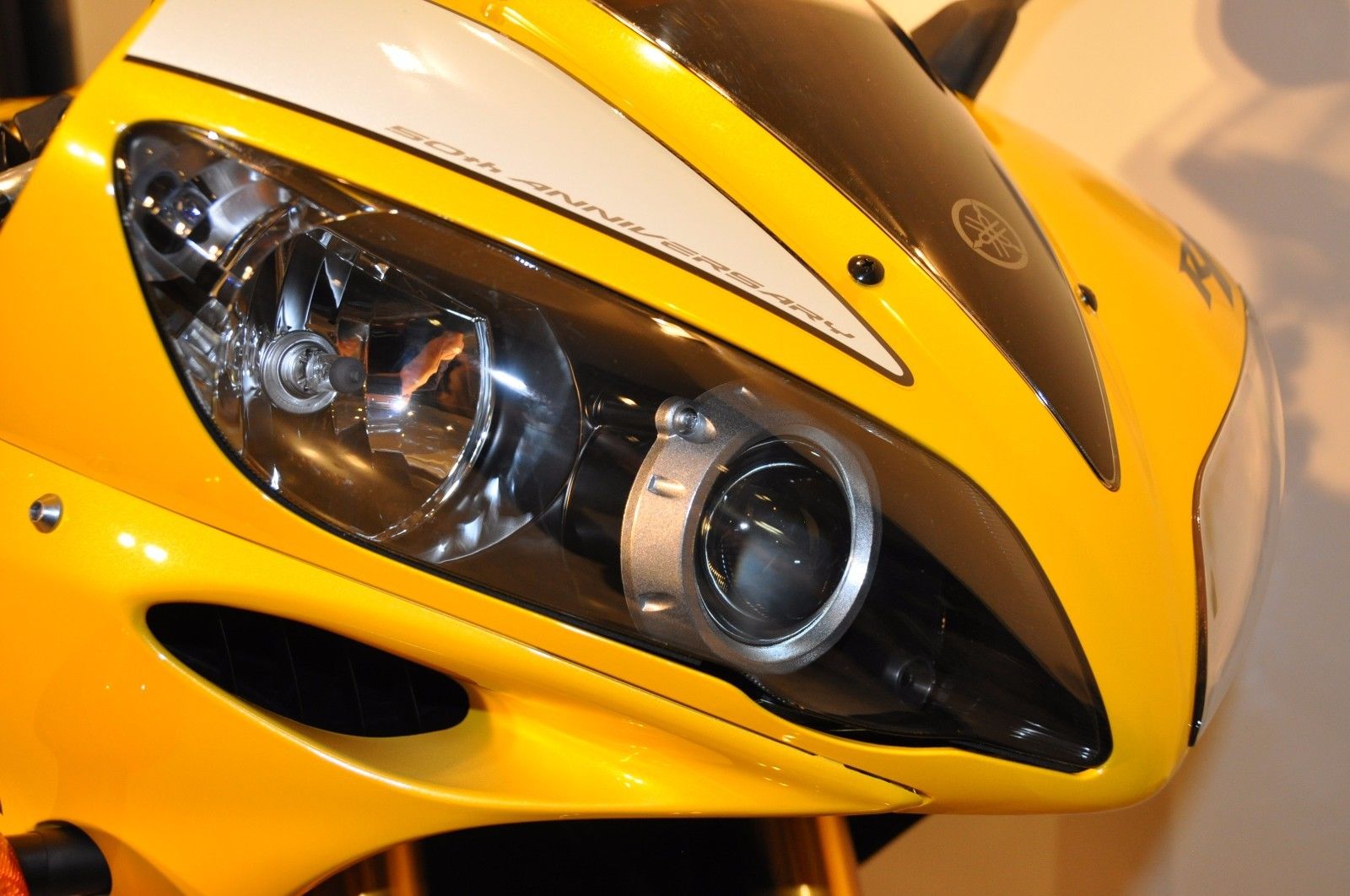 This Limited Edition YZF-R1, built to celebrate the 50th anniversary of the company, takes a page out of the Ducati playbook: take a good machine, beef it up in minor ways, add a splash of graphics, limit the number of bikes released, and sell each at a premium. The LE model of the R1 is really no different. Take a standard 2006 R1 – itself a very good open class bike. Add upscale Ohlins suspension front and rear, with a trick height adjuster out back (10mm range of motion). Dress it up with some custom Marchesini wheels (pattered after Rossi's MoviStar racer), shod it with super-sticky rubber, and add a slipper clutch for that little bit extra performance. Drape it in race bike livery that really makes it stand out. Anodize everything else to match. Give it an onboard lap timer to really sell the racing theme. Assign each one a number plaque and sell it at a premium. In this case, a $18,000 MSRP.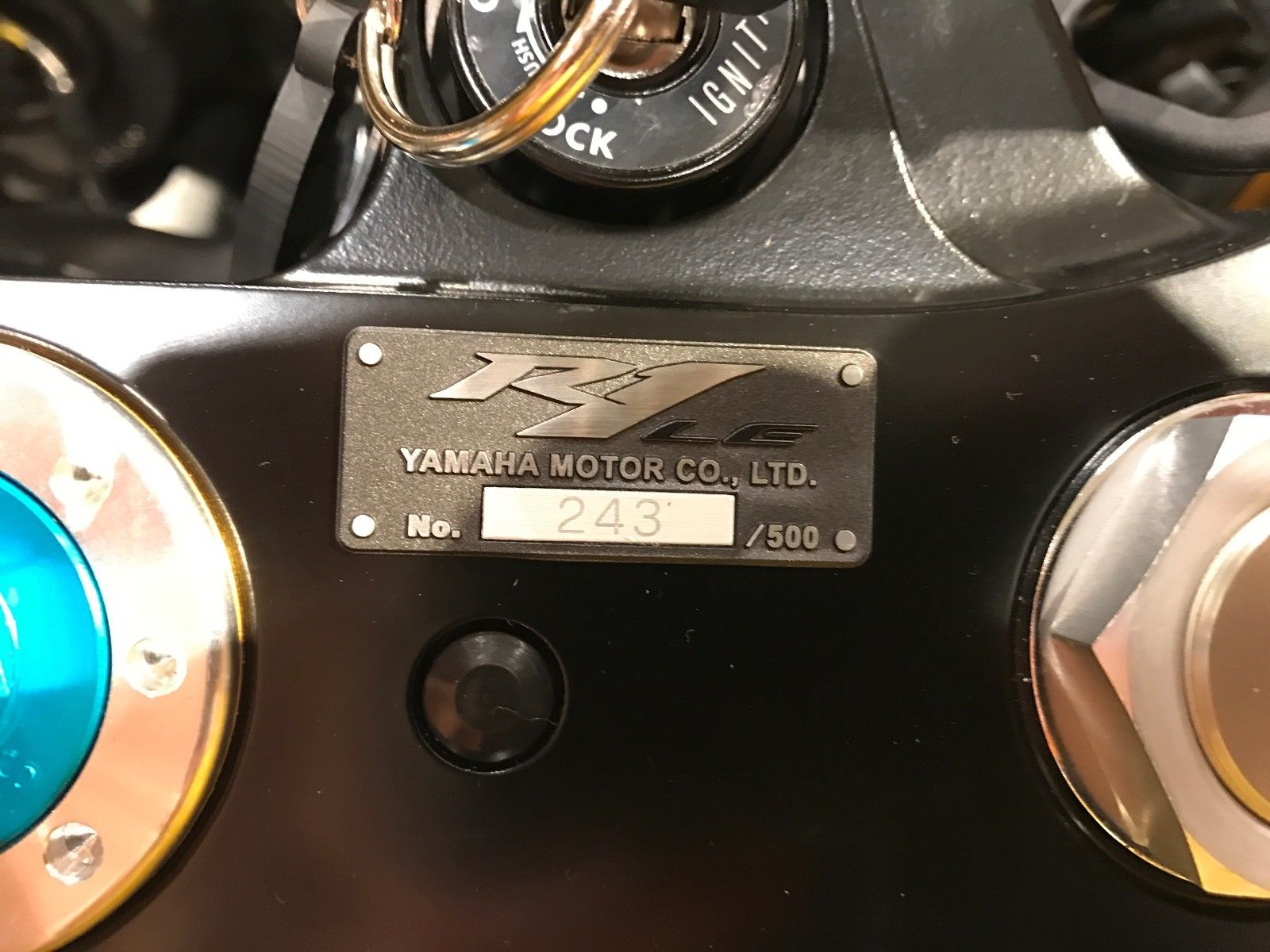 From the seller:
2006 Yamaha 50th Anniversary R1 Limited Edition R1 LE being Sold by Original Owner/Collector purchased in April 2006

Six…Yes ONLY Six Delivery Miles!

Bone Stock Original

Bike No. 243 of Serialized Production limited to 500 Units imported to the US

Original MSRP of $18,000
More from the seller:
Sale of Bike comes complete with the following included:

BRAND NEW Complete with Tags Yamaha 50th Anniversary Vintage Leather Jacket – Size XL (Original Purchase Price of $769.95/One currently listed on eBay for $829.99)

BRAND NEW Complete with Tags Yamaha 50th Anniversary Vintage Pants – Size 36

BRAND NEW in Box Arai RX-7 Corsair Colin Edwards Laguna Seca 50th Anniversary Helmet – Size L (Original Purchase Price of $759.95)

[Above Only Worn for Photo as modeled by 16 year old son, who is not included in sale as per Mom!]

Two Original Keys on Yamaha 50th Anniversary Key Chain(s)

BRAND NEW Yamaha 50th Anniversary Vintage Gear Bag

Additional Owner's Manual in Plastic (In addition to original Owner's Manual under seat)

New Service Manual; Original 2006 Yamaha Sportbike Brochure; and Color Copy of MSO

Additional Gold Drive Chain sealed in Plastic

Original Born with Yuasa YTZ10S Battery plus New YTZ10S Battery purchased on 05.24.17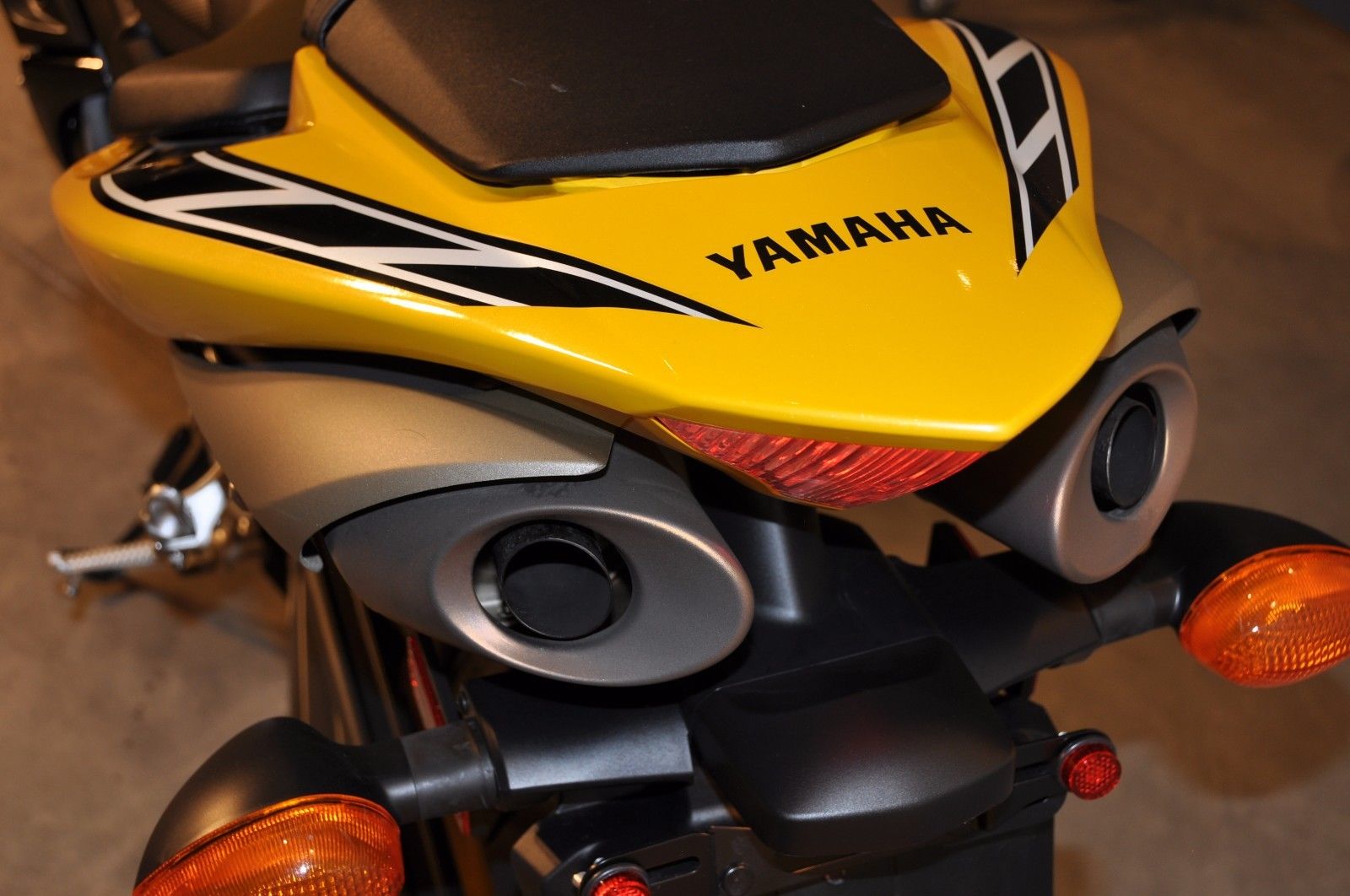 The trouble with the "limited edition" format is that it has never really worked for the Japanese – apart for ultra-exclusive homologation bikes. Under the covers, this is really just a tarted up R1, of which Yamaha sold by the tens of thousands. With the Limited Edition Anniversary bike, Yamaha restricted output to approximately 500 units in the United States, and about an equal amount spread across the rest of the world.
This particular R1-LE is about as clean a bike as you are likely to see and comes with that looks like a pile of extra stuff. With only 6 miles on the clock (supposedly delivery / dealer prep miles), you are looking at essentially a brand new bike. A brand new bike that is 11 years old, that is. Will this one appreciate in value over time? It is hard to tell with any bike, but a rise in value is not likely to occur in the near term. And if there is a rise in value, it will likely be due to the fact that the bike is still in "as new" condition more so than the fact that it is an Anniversary edition. Still, it is a very cool bike – and one that we should be thankful Yamaha created. Check it out here, and then jump over the Comments and share your thoughts: Worth more for the miles or the LE graphics? Good Luck!!
MI