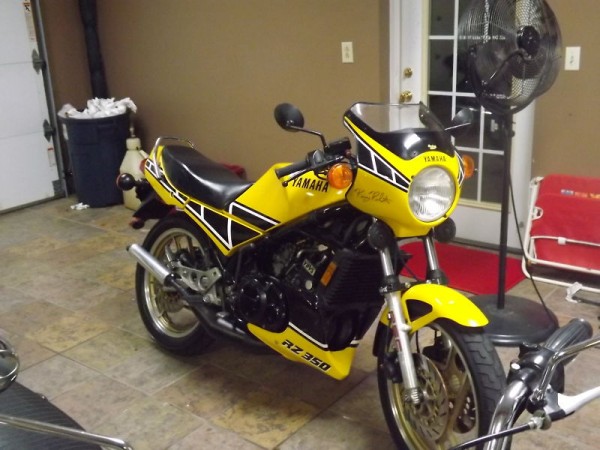 Located in Tennessee is this RZ350 survivor in bumble bee livery. Sporting 9,100 miles and some aftermarket pipes (SPEC II perhaps?), this would make for a rockin' ride for the New Year. Check out some of the classic smokers in the background; looks like our seller is a real two stroke fan!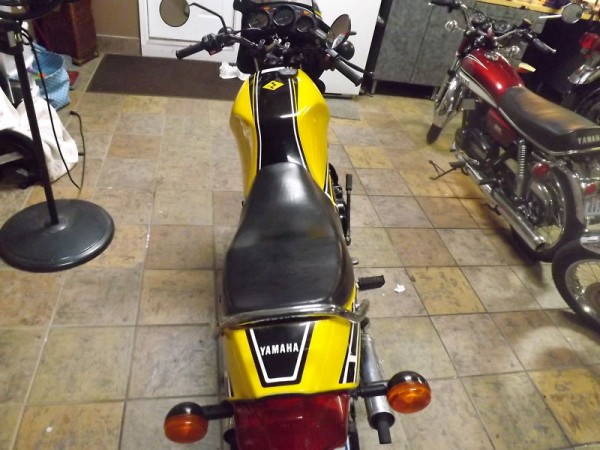 RZ350s are very popular with our readers. Known as the last officially imported factory two stroke in the US, the RZs paid homage to the RD 250/350/400 lineage that came before it, as well as celebrated the racing success enjoyed with both "King" Kenny Roberts and "Steady" Eddie Lawson.
From the seller:
If your looking at this bike, you probably already know what it is. For a 350 it is one fast bike and a limited production bike. Blast to drive. This is a very very clean bike. It is a turn key and go bike. Also have the owner manual.

PS there are several scratches on the bike is thirty years old -Also have a decal set .
These bikes are not only popular on RSBFS, they are popular on eBay as well. Several bidders have already jumped into the action, and the current price is $2,425 with reserve still in place. As always, the reserve number will be the key to this one selling, but by all accounts interest is there. For more info and pictures, click the link and jump over to the auction. Good Luck!
MI