Warning!
This post is in our archives. Links in this post have been updated to point to similar bikes available to bid on eBay.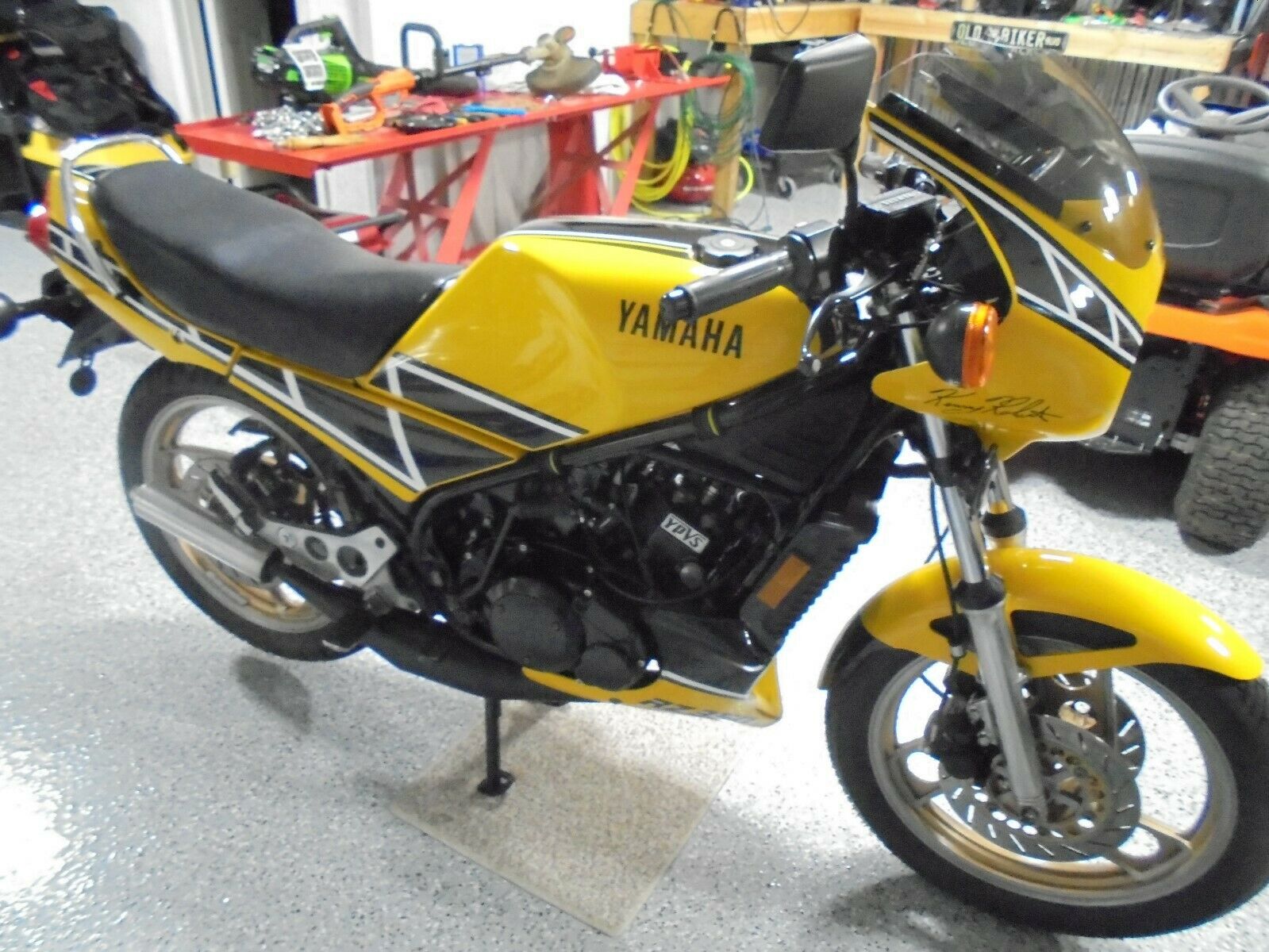 As many parts of the United States are deep in the throes of falling frozen water, riding is an activity that must wait for warmer weather and more favorable road conditions. There are locales, however, where riding can commence year 'round. The southern states on both coasts serve as a great example. And it is from one of those states where we find this immaculate 1984 Yamaha RZ350, ready to ride. If you are snowed in and looking for that winter project that might require TLC and lots of mechanical know-how, stop reading now. This particular bike looks to need nothing but high RPMs and silly grins. If that is your idea of a winter project, read on!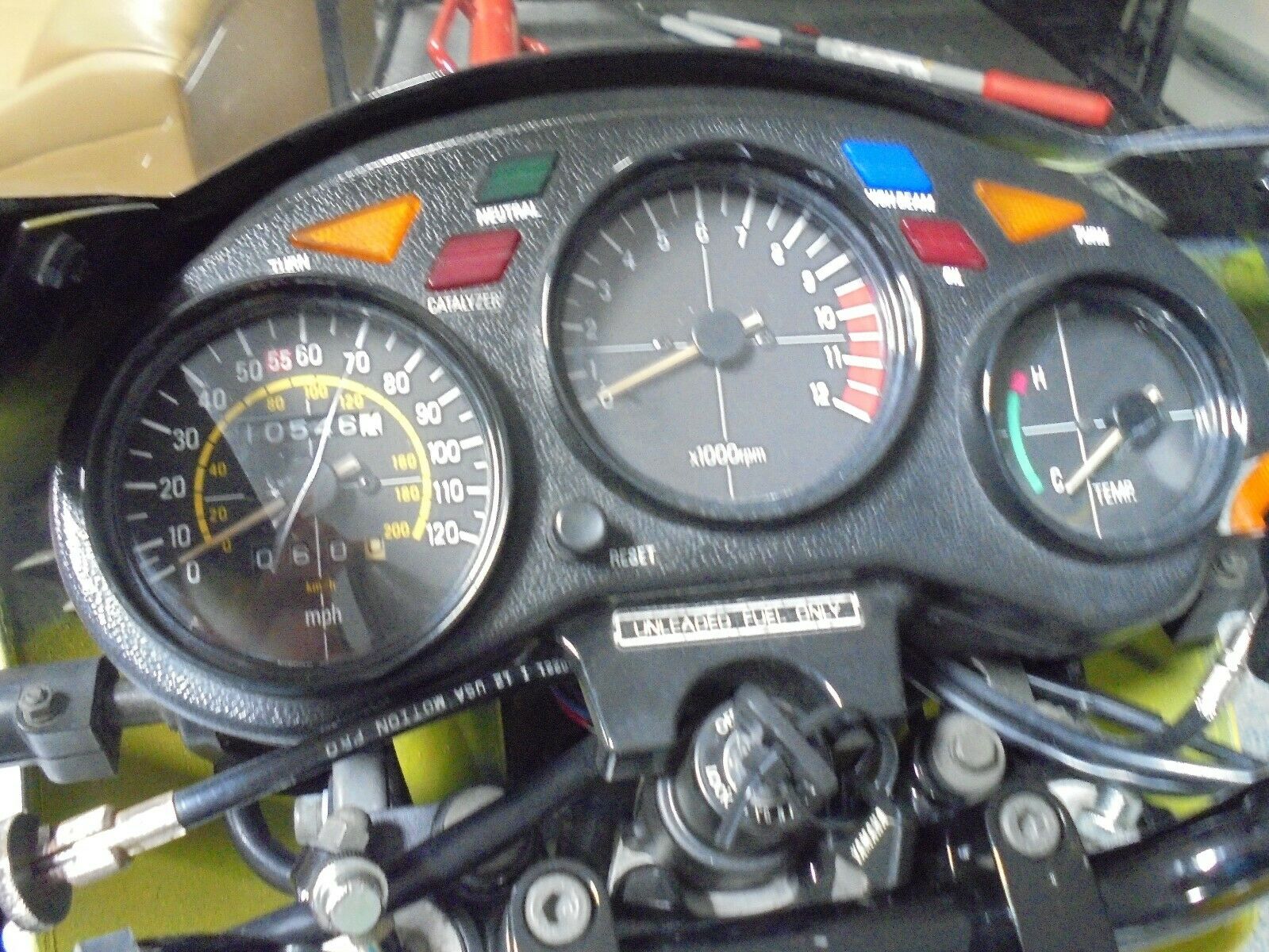 The RZ350 is well known as the last of the factory 50-state street legal two strokes. Known as the RD350LC in other geographies, the RZ was the continued evolution of the parallel twin RD lineup, but with a healthy dose of modern tech thrown in. Sure the chassis was mild steel and not aluminum, but that did not stop the RZ from sharp handling. Brakes were triple disks, rear suspension was of the new-fangled single shock design, the venerable twin was now liquid cooled for tighter tolerances and greater power, there was a computer controlled bridge attached to the exhaust port to spread the notoriously peaky powerband around some, and the exhaust pipes were fitted with catalytic converters to help the dirty two-stroke meet EPA emissions. In most ways it was a toned down version of itself, but the beast within was woken up easily with a few common two-stroke tricks. The party only lasted two years, but it remains a very memorable party indeed.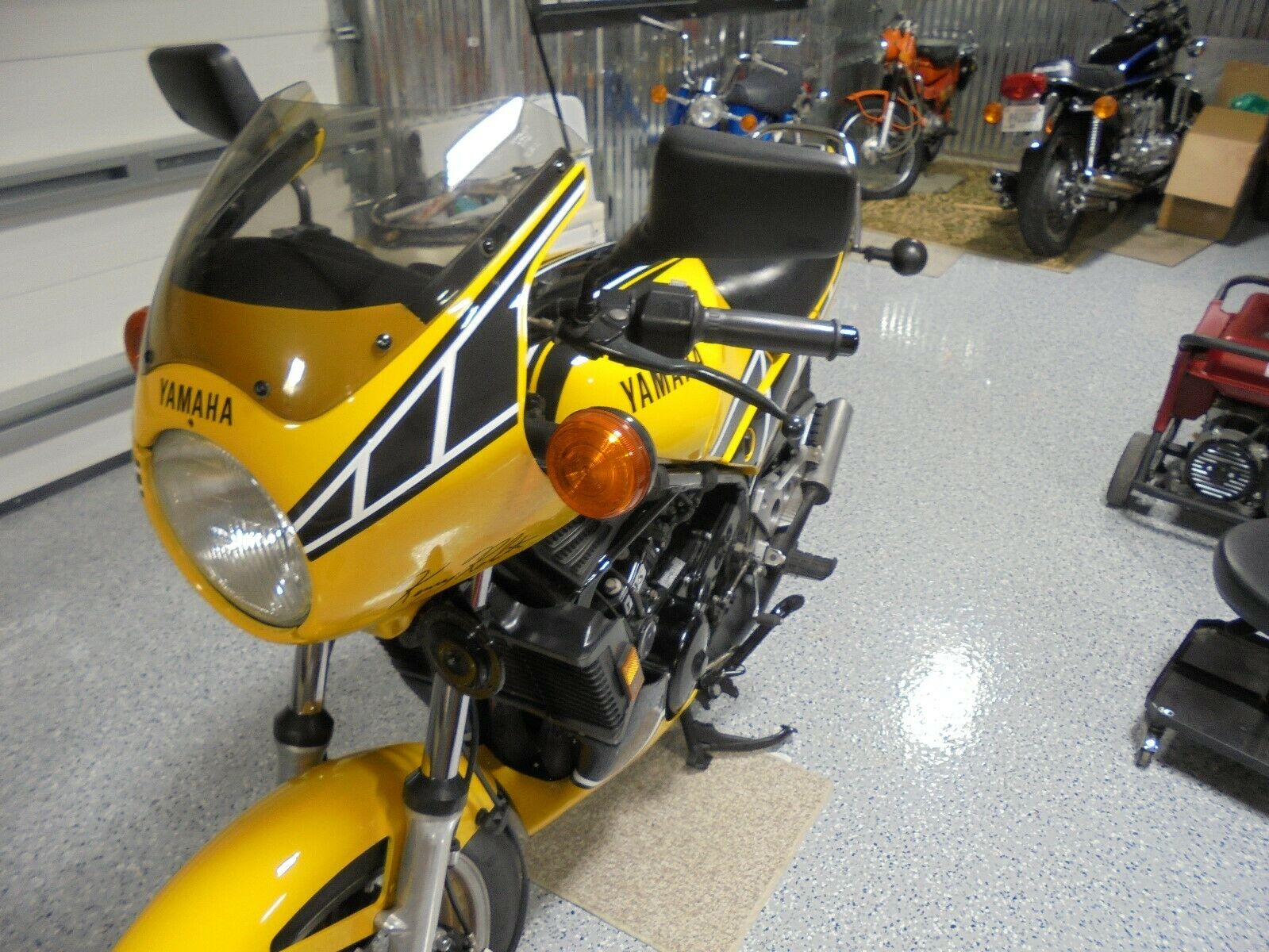 From the seller:
1984 YAMAHA RZ350. Bike has less than 500 miles on a total renovation. Stripped to frame, wheels, bodywork all painted. Original exhausts go with the bike. Brand new Original CDI Spare also goes with the bike. The bike does not need anything. I never ride it anymore to many other things going on. Clear title, the bike is in ORMOND BEACH FL.

I have a reasonable reserve for this bike in this condition. Please do not message with silly offers. The bike sits in my climate controlled building and is available to view anytime. Everything works as you would expect. The gas cap area has been treated with an epoxy to resist any gas overflow from affecting the paint in the silly recess around the gas cap. (yes I have overfilled it) Not much more I can say. If you are looking for an RZ that requires nothing but a rider then you know what you are looking at.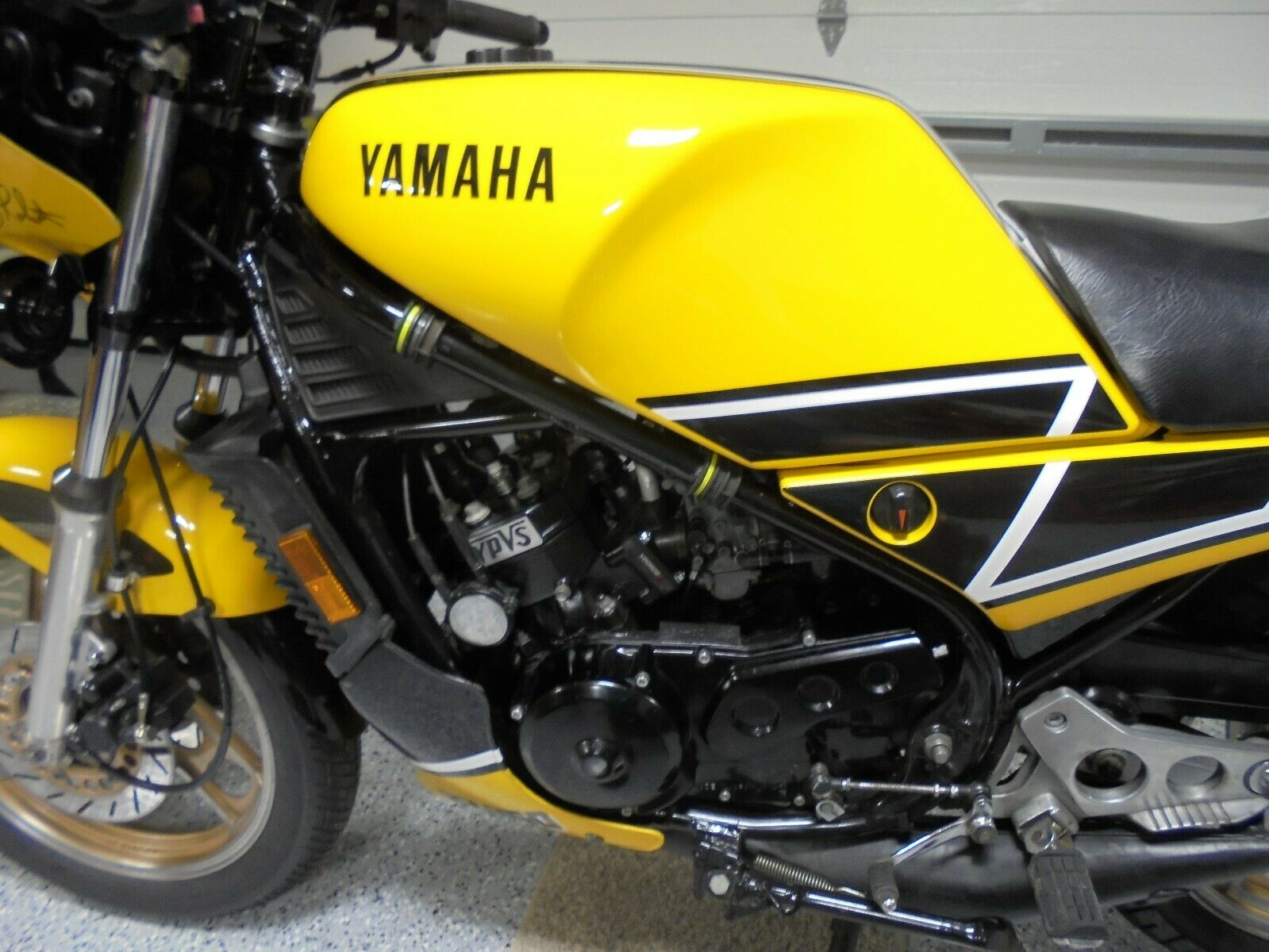 There is a fair bit of interest in this particular RZ, and the eBay auction has a good number of followers. Bidding history shows the relatively quick escalation from $2k to the current bid of $7,400 – but we can be pretty certain it won't stop there. The seller indicated that there was a reasonable reserve set for the bike, and that is clearly the case; the reserve has already been met. Whatever happens from this point forward, this bike is going home with somebody. Check it out here and let us know if this isn't the cleanest RZ you have seen in quite some time. It has some aftermarket expansion chambers (great for waking up the beast) and the seller will even throw in the original pipes with the deal – which is great for someone looking for an original collector. The RZ is a constantly sought-after machine, and we anticipate prices to continue to rise. If you are in the market, best jump in while prices remain somewhat sane. Good Luck!!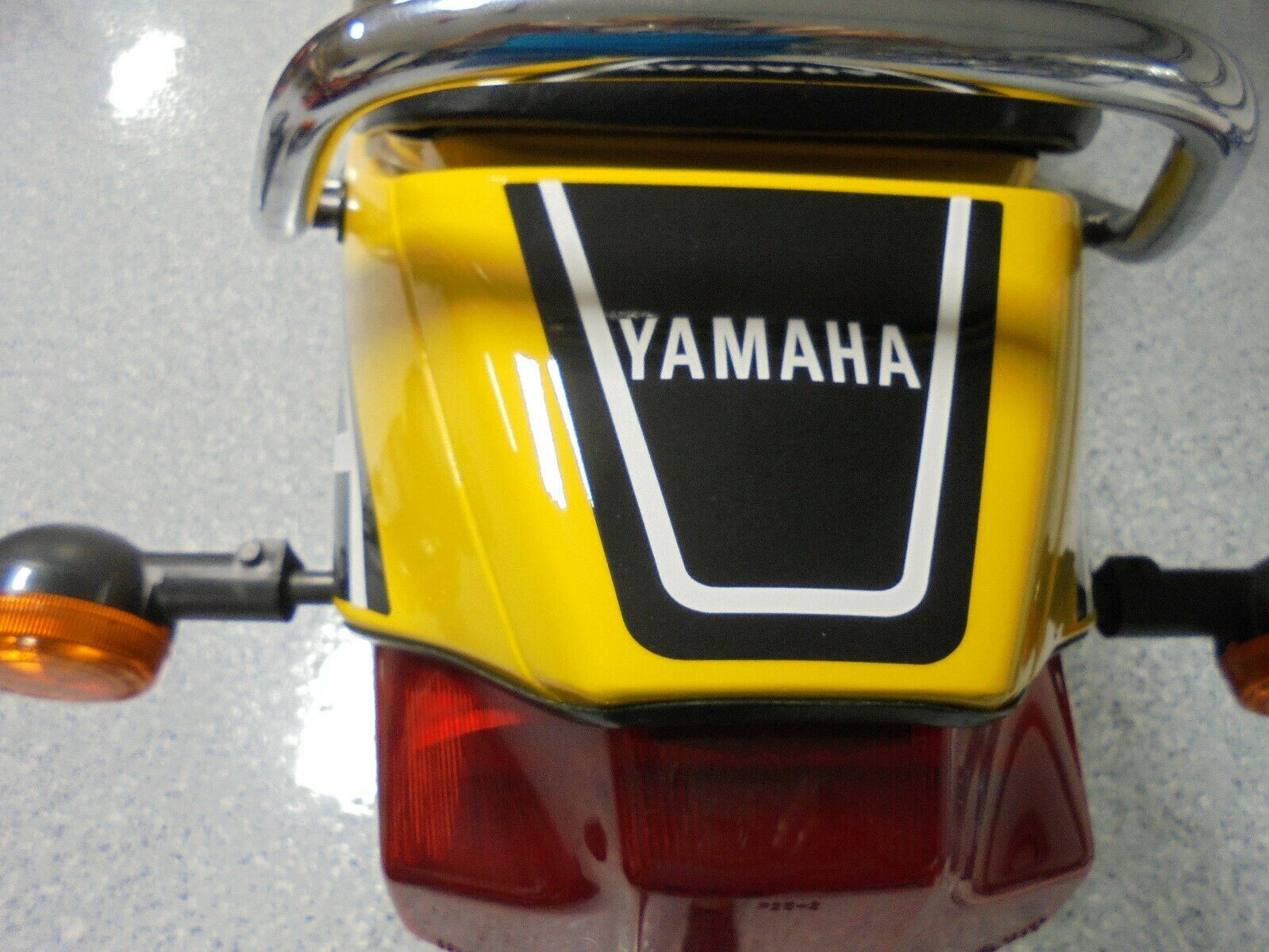 MI