Well we all know what this is don't we!  Other than a RG500 is there a more desirable Suzuki?  This example has just under 4000 miles on it and looks very well taken care of.  It appears previous owners have left the bike mostly stock.  It does appear though the bike is running without the air box and I think that is an aftermarket pipe.  The dealership listing the bike didn't give any history on the bike but is quite specific on all the associated fees and ways to pay.  I guess they know this isn't a normal GSXR750.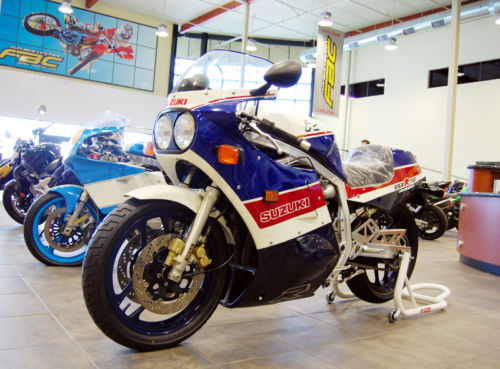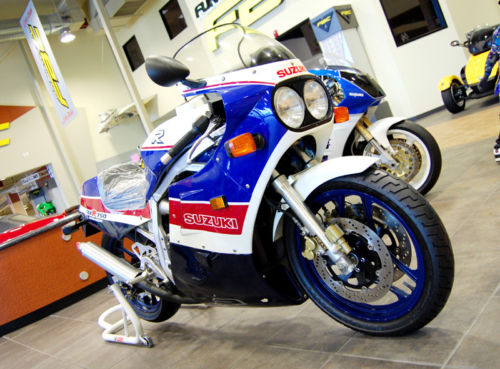 In an earlier post I mentioned how you can't trust book values on rare bikes.  Guess what the book value is on this bike?  How about $2940!!!!  I'll take three please at that price.  The bike is listed on Ebay with a "Buy It Now" price of $10,000.  Since these things don't pop up that often and this one has relatively low miles I'd consider that in the ballpark.  It will always be a bit more being at a dealership.  
How cool does that dry clutch rattle sound?

IK